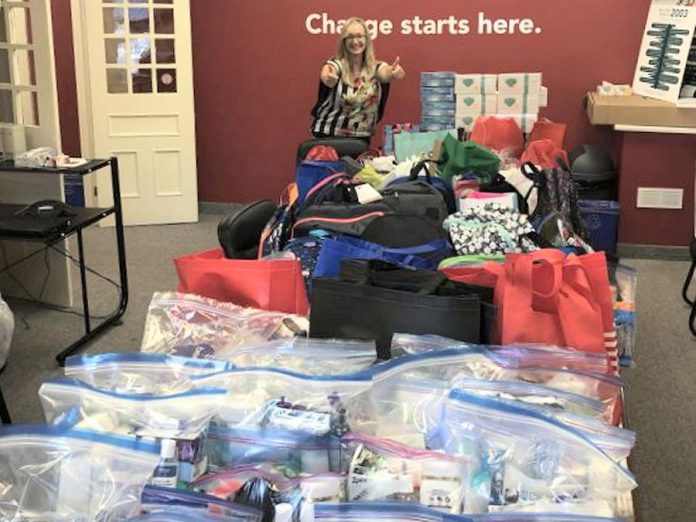 Thanks to the generosity of the local community, the United Way Peterborough & District has exceeded its goal of collecting 250 care kits for people in need during the annual 'Day of Caring' held last Wednesday (June 9).
More than 120 local residents delivered 135 kits containing personal care and hygiene products and backpacks filled with school supplies to the United Way office in downtown Peterborough, with another 138 kits donated online, for a total of 275 kits.
Brant Basics, the locally owned independent office supply business in downtown Peterborough, also contributed more than 200 face masks to be included in the collected kits.
Advertisement - content continues below
The annual 'Day of Caring' has traditionally been an opportunity for small groups of volunteers to work together on local projects. Due to the pandemic, the United Way instead asked people to donate to the United Way's Backpacks for Kids initiative or to create a personal hygiene kit.
Backpacks for Kids sees school supplies delivered through local school for local elementary and secondary schools in the fall, when each school distributes the backpacks to children in need.
The personal hygiene kits will be delivered through local shelters for people who are experiencing homelessness, living in poverty, or in precarious financial situations.
"One young girl spent her allowance to create a kit," says United Way CEO Jim Russell in a media release. "She said that when she first came to Peterborough, she received a backpack through her school and will never forget how proud and lucky that made her feel so was excited for the chance to pay it forward."
Fundraising for Backpacks for Kids will continue through September, with monetary donations accepted online so the United Way can purchase school supplies.