Come hell or high water — or more specifically rain water — the Peterborough Musicians' Benevolent Association (PMBA) was going to host its monthly fundraiser on Saturday afternoon (July 17) at Dr. J's BBQ & Brews in downtown Peterborough.
That's exactly what happened under threatening skies in the parking lot of the pub at King and Aylmer streets, as The Weber Brothers band delivered a high-energy three-hour show for some 70 live music fans who handed over $30 each in support of the PMBA's mission to help local musicians in need.
The resulting camaraderie proved to be nothing less than a tonic for both the band and its audience, as memories of the live music-less pandemic time receded with the very first note struck.
Advertisement - content continues below
"This is huge … it literally warms my heart and lifts my soul to hear live music again," said an overwhelmed Don McBride, a PMBA board member along with Jo Pillon, Al Black, and Norm Kastner.
Despite being unable to stage its monthly Deluxe Blues Jam fundraiser over the course of the pandemic, the PMBA has given thousands of dollars to local musicians hit hard by the closure of venues where they regularly perform. That's in addition to those musicians who needed emergency assistance for any one of a number of reasons beyond their control.
"We've helped out people with broken bones who couldn't gig," McBride said. "We've helped people with their teeth. We've helped people with cancer. It makes you feel really good inside that we're lucky enough that we can do this and live in this generous community. I can't imagine anything that'd make me feel better than this."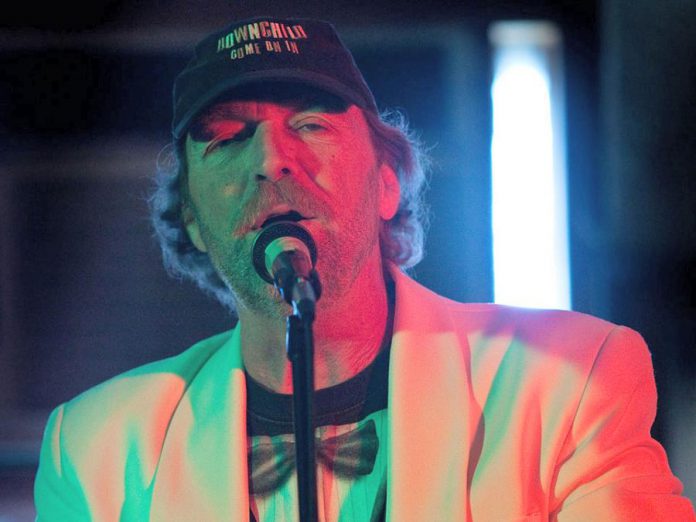 Late singer and keyboardist Phil "Mr. Deluxe" Marshall was, and remains, the inspiration and founding member behind the PMBA.
As a proud member of the musical community in Peterborough, Marshall perceived a need to assist local musicians and came up with the idea of "musicians helping musicians". He began to host an informal blues jam on the third Saturday of every month at his favourite pub, the long gone Pig's Ear Tavern on Brock Street.
Marshall's hope to expand his initiative by reaching out to the entire community of musicians seemed lost when he passed away suddenly from a heart attack in December 2013. But at the urging of Marshall's partner, McBride (along with Black and Kastner, joined by John Punter, owner of the former The Pig's Ear) kept the momentum going, staging the first PMBA Deluxe Blues Jam in January 2014.
Advertisement - content continues below
After The Pig's Ear closed in spring 2017, PMBA found a new home for its monthly fundraising shows at Dr. J's BBQ & Brews.
"Phil would be so proud today, to see what this has become," said McBride. "It has really become an event. It's not just 'OK, third Saturday, we're going to do a fundraiser.' It's become an event that people look forward to."
That was no different on July 17th tables of four people, safely distanced under a sheltering tent, took in live music — many of them for the first time in close to a year and a half.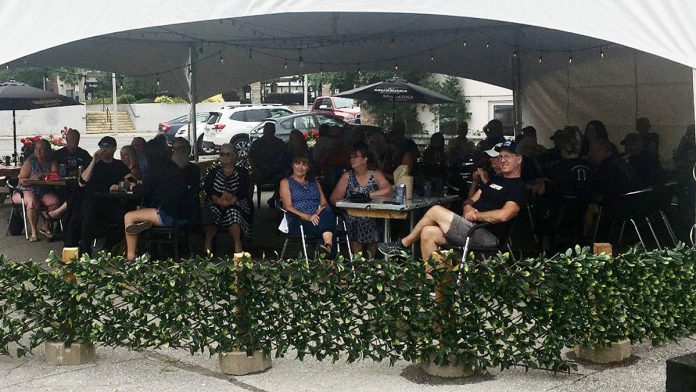 "It's absolutely great," raved Larry Ridpath of Ennismore, adding "I've been to a couple of PMBA events and each has been great."
His friend Dave Fitzgerald had double reason to celebrate. A native of the Selwyn area now living in the United States, he was marking his first time back home in two years.
"This is glorious," said a grateful Fitzgerald. "It's incredible to get back up here and enjoy a good time with my friends and family."
Advertisement - content continues below
Meanwhile, Terry Coughlan and Lorna "Phred" Fyfe acknowledged they've been luckier than most live music fans over the course of the pandemic. In collaboration with SLAB Productions, the pair has hosted a series of invitation-only concerts in their backyard, most recently welcoming Jackson Delta and raising $300 for the PMBA in the process.
Ahead, said Coughlan, are shows featuring The Emburys, Mayhemingways, Dylan Ireland and Melissa Payne, Tony Silvestri, and Jimmy Bowskill.
In addition, the pair made and sold more than 1,000 face coverings during the pandemic, raising well more than $4,000 for the PMBA.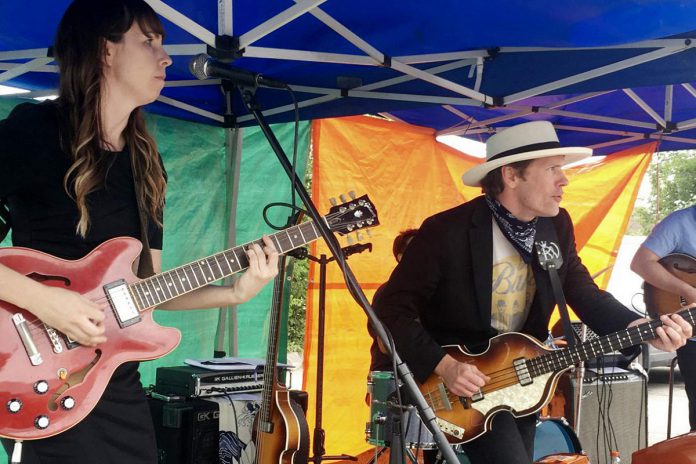 "I just love this group," said Coughlan. "They love their music and they're just delightful people to be around. This is a terrific show — the Weber Brothers are always fabulous."
No less thrilled to come out of COVID hibernation was Ryan Weber, who performed alongside his brother Sam, Emily Burgess, and Marcus Browne.
"It's a huge day for us … amazing," said Ryan. "When was the last time we have been able to gather in this way? We did a gig on Wednesday (July 14 in Trenton) but, before that, the last one was back in November."
Advertisement - content continues below
While live gigs all but dried up during the pandemic's darkest days, Ryan and Sam's work on a new project kept them busy.
"We couldn't get together and practice as a band," Ryan explains. "Everybody was doing those split-screen videos, so we thought 'OK, let's do one of those.' We did one with Tim (Bracken) and our friend Frank in New York. It was so fun, really good. It sounded live somehow. We thought 'Let's do a couple more of these.' Lo and behold, a year and a half later, we had enough for a full album ."
Choose Your Own Adventure, The Weber Brothers' 13th full-length albums, was released in May 2021.
VIDEO: "Toys in the Junkyard" – The Weber Brothers

"So the past year has been a great one for us in some ways," Ryan says. "That said, we are definitely ready for it to go back and be playing live. If today is the starting point for that, and we can keep up the momentum and everything is safe and good, bring it on. As much as we've missed playing live, I imagine and hope that there are people who have missed coming and being a part of the live thing because there's nothing else like that."
On a more personal level, Ryan says the lockdowns have made him "appreciate things to a larger degree. Things that were just run of the mill are now something to really be grateful for. And I am."
The PMBA, adds Ryan, will always have the band's support.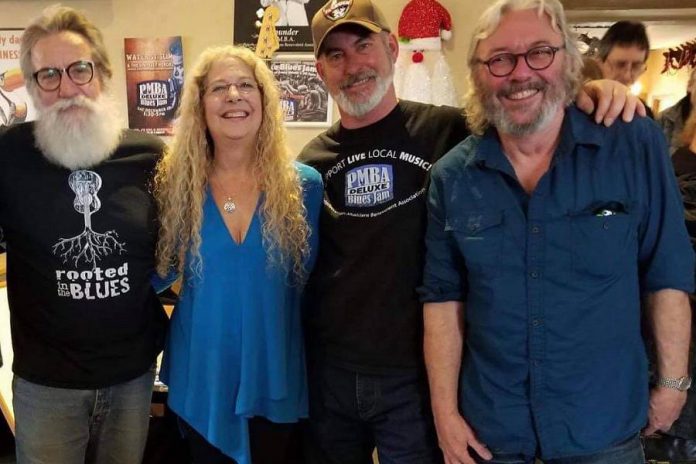 "It's an extension of Peterborough. I've been a lot of places. I don't know of anywhere else that comes together the way Peterborough does with all the benefits and fundraisers. I don't know where it happens like that quite to that degree. The PMBA is picking up that torch."
McBride notes the PMBA is planning another live show for Saturday, August 21, possibly inside Dr. J's if allowed but most likely outside again. More details, including the host band, will be announced as they become available.
For more information on the PMBA, visit their Facebook page. To make a donation to the PMBA, e-transfer to ptbomusiciansbenevolent@gmail.com.