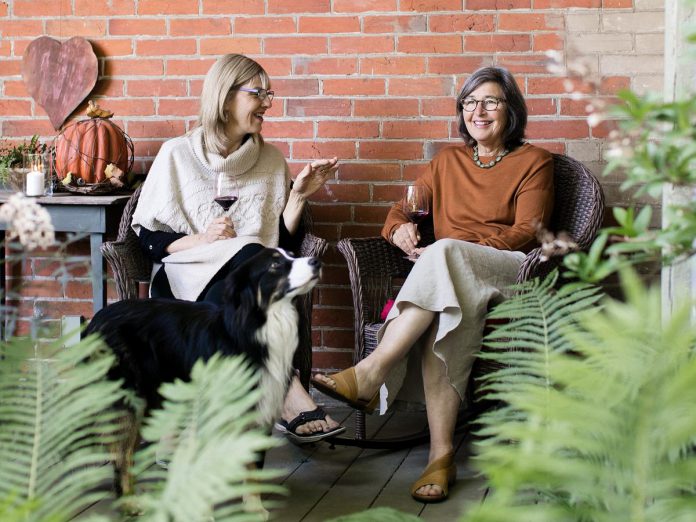 Two iconic farm-inspired startups founded in the Kawarthas have teamed up to integrate their brands. Leslie Scott, owner of Walton Wood Farm, and Danielle French, owner of South Pond Farms, have spent the past several months collaborating for a brand team-up.
Walton Wood Farm in Bailieboro is a personal care gift product brand that has been around for seven years. The company sells high-quality products for men, women, babies, and pets, with funky names like their 'Week from Hell' product line.
In 2016, Scott took her business to the CBC hit television show Dragons' Den, where she accepted a $150,000 investment for a 12 per cent stake in her company with Manjit Minhas. Today, Scott's products are sold in more than 2,500 brick-and-mortar outlets across Canada and the United States.
Advertisement - story continues below
South Pond Farms in Pontypool is a farm-to-table event venue where French also produces and sells a line of culinary products and gifts. French was also the host of the television show Taste of Country, which aired on the Makeful Channel in Canada and was formerly on Netflix in 11 countries.
This past May, French made the difficult decision to put her farm property up for sale and is transitioning her business to emphasize her product lines, which include gourmet food items such as hot sauce, honey, jams, and marmalade.
Although entirely different businesses, with Scott offering personal care products and French hosting culinary events and experiences, both were built to create non-farming income to sustain their small farms, which are located only 30 minutes apart from one another. So it's no surprise Scott and French have become friends — and now business partners.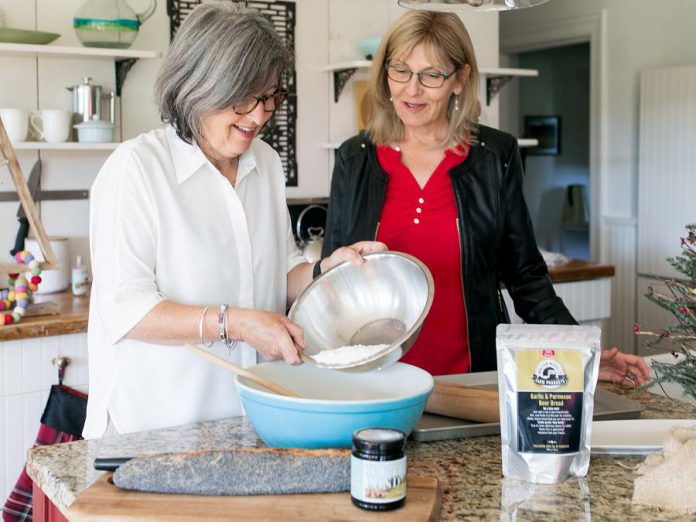 Much like their businesses, Scott and French share a lot in common yet are the complete opposite in personality. Their differences complement each other both in business and friendship.
"We're completely opposite personalities," Scott tells kawarthaNOW. "We dress differently, we talk differently — we're very different people — but we developed this very deep friendship because of our businesses."
"We are the go-to support for each other, because our businesses are both very complicated and it can feel as though nobody relates to you," she adds. "But we could relate to each other. Even though our problems were different, they were fundamentally the same."
Advertisement - story continues below
When the pandemic hit, French's business was especially hard hit because the pandemic prohibited large gatherings and events — the basis of her business model.
"We pivoted a few different times," French recalls. "We did grocery box pickups, where we made food and people could pick it up. I'm doing picnics this year, where people can pick up the picnics from the farm and then sit on the property and enjoy them."
French's final pivot is the most significant, moving to focus more on a product line of gourmet foods she had already developed and working to create more new products.
"It really is something that I love to do because it's creating flavour, connections, and putting things together with other things, pairings that I love," she explains.
While French has been selling her products from her farm, she did not have a wide distribution network — the very kind of network Scott has already built for her business.
"We talked and thought, 'Wait a minute, we're two farm friends, we've been getting together for years'," Scott says. "So why don't we turn this pandemic story on its head?"
So the South Pond Farms brand is now being integrated into the Walton Wood Farm website, with the latter providing the infrastructure to ship South Pond Farms products across Canada and the United States. It's a good fit, because Walton Food Farm has already been selling some food products as well.
Advertisement - story continues below
"When this opportunity arose for me, it was great because I've never had my products be my focal point," explains French. "They've always been an add-on, a side thing where people come to the farm and it's 'Oh, by the way, you can buy some jam.' But now, it is my focal point."
Through their collaboration, Scott and French will offer self-care boxes including a subscription box, which combines South Pond Farms gourmet foods with Walton Wood Farm personal self-care products.
"What do you do when you're stressed out and you need to take a little time out?" Scott asks. "You need delicious food. Danielle is a chef and she does everything so beautifully. Everything in her ethos is farm to table, fresh flavours, unique spins on things, but simple and delicious."
"What else do you need?" Scott continues. "You need a little personal care: a little sugar scrub, hand cream, body cream, shampoo. Take a nice hot tub and restore your sanity. What better complements gourmet foods than self-care?"
The two entrepreneurs plan to work together to coordinate the scents and themes of Walton Wood Farm products with the flavours of South Pond Farms products. They are also working on expanding the South Pond Farms product line to include culinary accessories such as kitchenware.
The long-time entrepreneurs both say they're enthusiastic about continuing doing what they love while starting a new chapter for their businesses.
Advertisement - story continues below
"We're both over 55, and we're starting something new as if we don't even realize that we're over 55," Scott laughs. "You spend your lifetime building these skills. It would be a shame to waste all that if you could turn it into something that you love and you're passionate about."
Their age and the roots of their businesses are only two of the many factors that make this pair of entrepreneurs unique.
"When people think of startups or entrepreneurs, they think Toronto or Silicon Valley or Stanford, and they think 20 year olds," she notes. "Our businesses were founded in rural Ontario. We were both very inspired by our farms, and we were both setting out to create ventures that can support our small farms."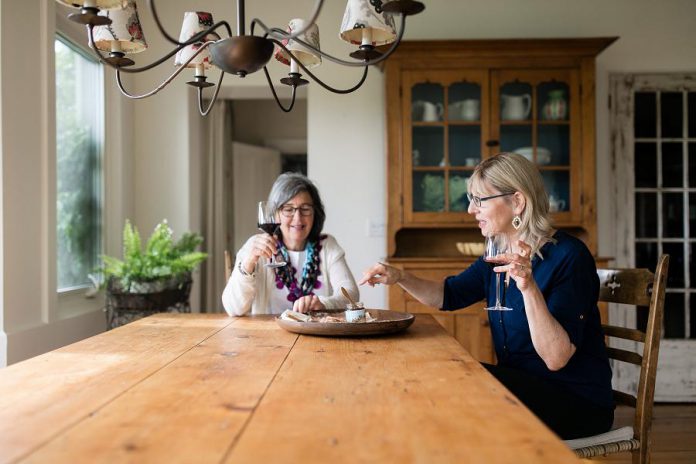 "We both found our farms neglected and ran down," Scott adds. "We've brought them into a new life. Even though Danielle's selling her farm, it's been so beautifully restored it's an inspiration. She's created something durable that can be passed down, and somebody can breathe a different life into."
Although the pandemic has resulted in some bittersweet changes to her business, French is incredibly optimistic about what is to come through her partnership with Walton Wood Farms.
"I am looking forward to a new chapter and new beginnings," says French. "I am so completely excited about this opportunity. For me, it's just a win-win all around. I'm hoping that I can contribute something to Leslie's empire."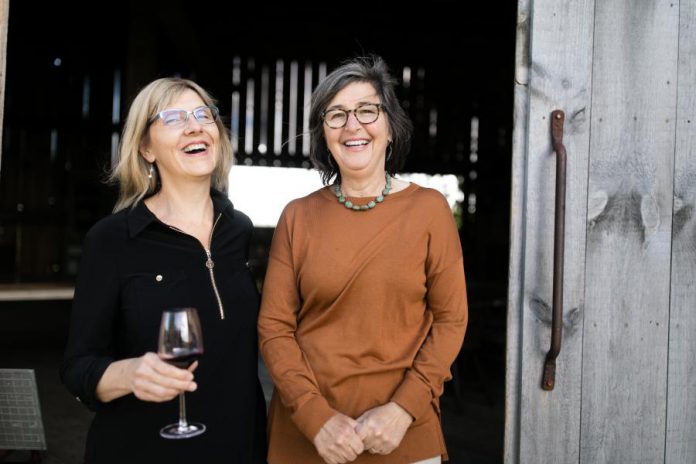 "It's so fun and inspiring to share creativity with someone," Scott agrees. "I'm excited about the things that we're going to create together — and the things to come that we don't know even know yet."
For updates on their collaboration, you can follow Walton Woods Farm on Instagram and Facebook and South Pond Farms on Instagram and Facebook.
To shop their products and offerings, visit the Walton Wood Farms website at waltonwoodfarm.com or the South Pond Farms website at southpondfarms.ca.