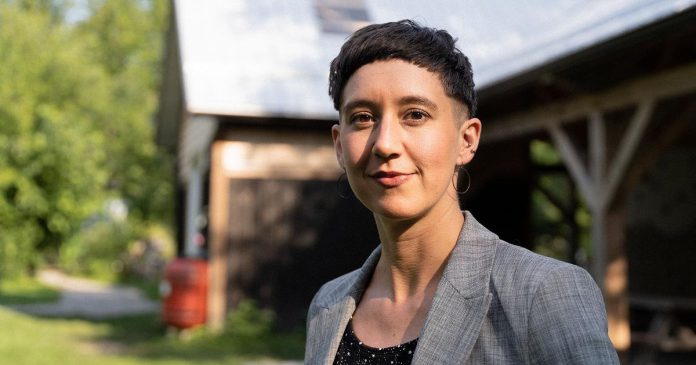 Peterborough GreenUP has announced Tegan Moss will be taking on the role of executive director of the non-profit organization effective September 7.
Moss has been executive director at B!KE: The Peterborough Community Cycling Hub since 2011. Under her leadership, including through collaborations with GreenUP, Moss has greatly increased B!KE's capacity for cycling education, including by launching in-school cycling programs, community bicycle repair and riding workshops, and Earn-A-Bike programs for youth and adults.
"I know I can speak for our board, staff, and partners when I say that we are excited to support and follow Tegan's leadership as we celebrate GreenUP's 30th anniversary and empower climate action towards the 2030 and 2050 sustainable development goals," says Tammy Williams, chair of the GreenUP board, in a media release.
Advertisement - story continues below
Moss has advocated for inclusive access to active transportation and infrastructure for many years. She has been recognized by the Share the Road Cycling Coalition with the Wheels of Change Award for Educating the next Generation, and with a Peterborough-Kawartha Women's Leadership Award.
"I'm honoured to join GreenUP," Moss says. "The Peterborough region needs urgent climate action. I'm inspired and eager to join this amazing team and our partners to shape a greener and more equitable future for the city and county of Peterborough."
Moss takes over from Brianna Salmon, who has worked at GreenUP since 2008 in a variety of roles, including as executive director for the past five years. Salmon has been named executive director of Green Communities Canada, a national non-profit association of community-based environmental organizations that was formed in 1995.
With Moss's imminent departure from B!KE, that organization is now seeking a new executive director. For more information, visit communitybikeshop.org/opportunities/