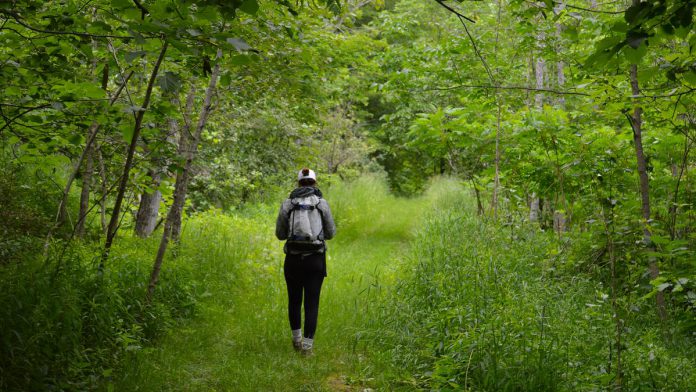 Kawartha Land Trust, a non-government charitable organization committed to protecting land in the Kawarthas, is raising funds to create a 14-kilometre trail route stretching from Stony Lake to Lakefield.
The trail route project is inspired by Kawartha Land Trust's successful 2020 campaign to raise money for to purchase the Christie Bentham Wetland, a provincially significant wetland property just south of Burleigh falls.
Previously known as the Clear Lake North Wetland, the property was renamed after Christie Bentham in honour of a donation she left to Kawartha Land Trust in her will. A part of that donation was used as the leading gift towards the purchase and protection of the land and inspired hundreds of other donors, who collectively raised $750,000 for Kawartha Land Trust to cover the purchase price of the property, as well as other costs associated with the sale and the ongoing stewardship needs of the property.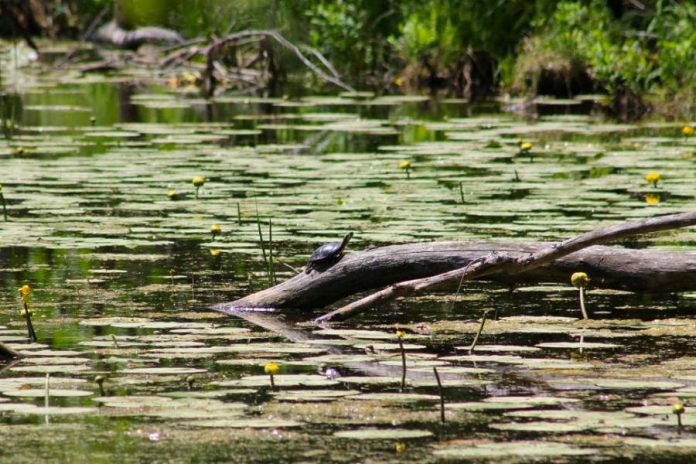 Kawartha Land Trust's executive director John Kinatre says the vision for the proposed trail route from Stony Lake to Lakefield, which would become Kawartha Land Trust's longest trail network, is to spark a "conservation boom" in the region, with new trails, conservation easements, and new donated land.
"This project is coming from the community and the notion that we wanted to protect the trails and trail network on the Christie Bentham Wetland property," Kinatre explains. "As the project and campaign took off, the desire from the community and donors came to say, 'Can we make it bigger? Can we keep going with it?'"
The proposed trail route will incorporate trails already situated on the Christie Bentham Wetlands property, which Kinatre says will open for public use this fall.
Additional existing properties protected by Kawartha Land Trust in the area include the McWilliams property adjacent to the Christie Bentham Wetland and the Ayotte's Point Woods property, located north of Young's Point. While there won't be trails through all of these properties, they are part of the natural corridor the trails network will help protect.
The organization is also developing an agreement with Otonabee Region Conservation Authority to incorporate two of its properties into the trail route: the Heber Rogers Wildlife Area south of Burleigh Falls and the Young's Point and Leidra Lands Conservation Areas.
The rest of the properties the potential trail network would traverse are held by private landowners. Kawartha Land Trust will need to work with these owners, showing them how the trail could move through their land and getting their agreement.
Some landowners may agree to allow a trail over their land and put it on their land title or put a conservation easement including the trail on their land title, while others might want to add a simple trail management agreement to allow the trail.
"We're hoping that landowners in this area will share our vision and participate in it," Kinatre says.
To move ahead with the project, Kawartha Land Trust requires community donations. Not only could donations fund the potential protection of new properties, but they can also fund the trail development and securement phase — a process that will take some time.
"We're looking for donors in the community who can support us financially," Kinatre points out. "It will take a good couple years of planning and conversations and relationship building at all levels — landowners, municipalities, and hopefully with First Nations as well — to make this trail network and natural corridor everything it can be."
Kinatre says the project particularly needs the support of Selwyn Township, since road allowances could also form part of the route, and the township could help solve access and parking issues that might arise.
To donate to the trail project, you can visit the Kawartha Land Trust website at kawarthalandtrust.org/trailsproject/. The organization's goal is to raise $300,000 to make the new trail route a reality.
While their most pressing need for the project is for funds, you can also support the trail route project by spreading the word and voicing your support. Kinatre says municipalities are more likely to assist with the project if they see it has community support.
As the project moves forward, Kawartha Land Trust will also need volunteers for a regional stewardship team to build and mark the trails. To express your interest in volunteering, you can email your resume to Patricia Wilson, Community Conservation Coordinator, at pwilson@kawarthalandtrust.org.
The proposed network of trails is a next step for Kawartha Land Trust in their mission to expand the amount of protected land in the Kawarthas. Kinatre notes the trails route project provides a means for facilitating discussions with landowners, many of whom have never considered how to conserve their properties but may be interested in doing so.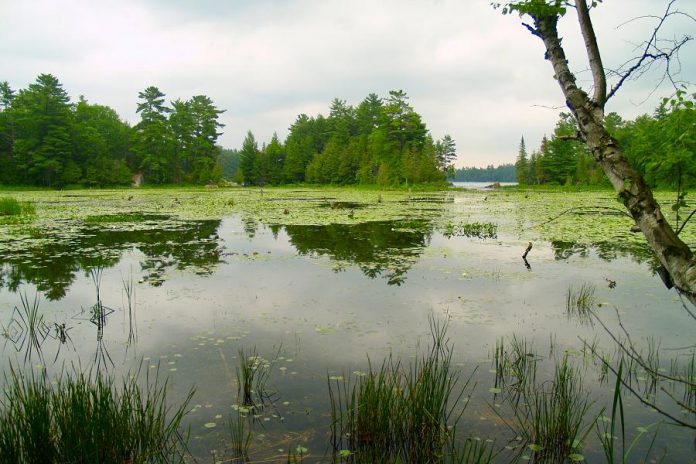 "The trail network itself is a connector piece to give us a reason for landowners to speak to us," Kinatre explains. "It allows us to get out and have conversations with landowners and offer them information guides to hold onto, so they'll have a better understanding of the ecological value of conserving their land."
The proposed trail route is situated on a stretch of land chosen for its appealing natural features for visitors to enjoy. It is also a vulnerable and important stretch of land in the Kawarthas that is still naturalized.
Kinatre explains that preserving this naturalized corridor is vital for Ontario's ecosystem.
"Having these corridors of natural land is important for species migration, especially as we see the impacts of climate change," Kinatre notes. "It's always important to recognize, celebrate, and protect these corridors when we find them. It's a lot easier to protect existing trees than it is to try to reforest an area by planting new ones."
The proposed trail route runs through "The Land Between", an area of transition known as an "ecotone" between the ecosystems of the Canadian Shield and the St. Lawrence Lowlands. It contains elements from the ecosystems it borders — including the ancient rock of the Canadian Shield and the fertile wetlands of the St. Lawrence Lowlands — as well as its own unique ecological treasures.
Hikers would pass under lush forest canopies and walk past endangered butternut trees while listening for the unmistakable call of the eastern wood-pewee, all the while knowing the trail is also preserving wetlands that clean the region's drinking water and provide habitat for wildlife such as Ontario's threatened turtle species including the Blanding's turtle.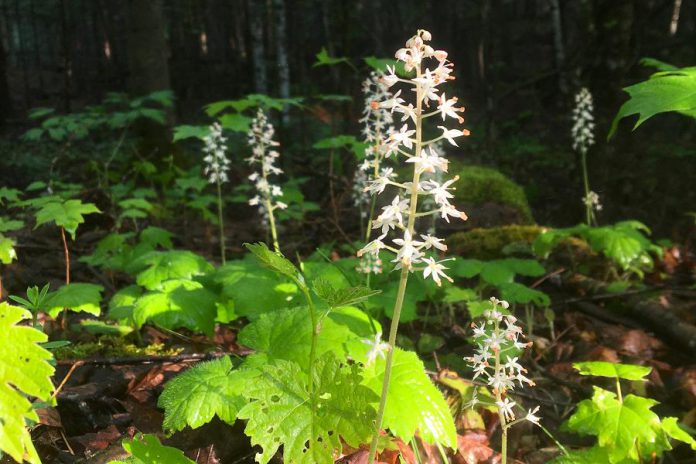 Along with helping to protect biodiversity, the proposed trail network would provide another way for people to experience the many proven benefits that arise from connecting with nature — from the mental health benefits of being surrounded by flora and fauna to the physiological and cognitive benefits of walking on a trail.
"Just from walking on a trail like that, our brains have to make all sorts of decisions about where to put your foot and where to put your weight," Kinatre explains. "We're not aware of it, but it keeps our brains nimble and young."
During the pandemic, people developed a new appreciation of the value of public trails. Creating a new one, Kinatre says, provides another opportunity to get people back into nature.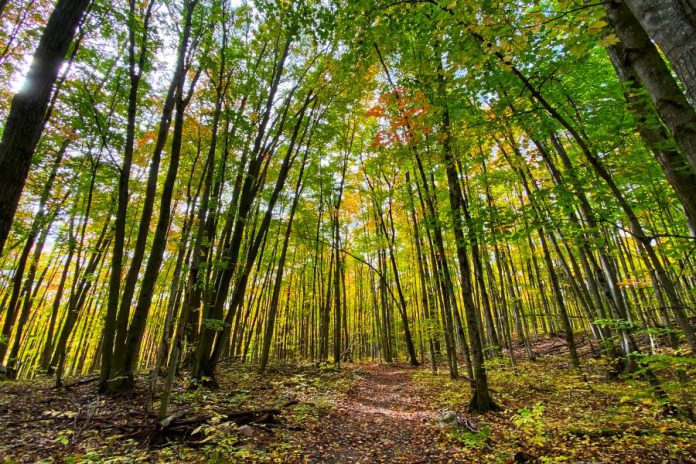 "It hopefully will help people develop a better understand of why nature's important to our way of life and our well-being," Kinatre explains. "When we can connect people with nature, it makes them better advocates for nature and greater supporters of our work."
"Having a trail network developed — where we can show people the results of protection and show people the results of conservation — helps them to understand the importance of that work in other areas, as well."
Kawartha Land Trust currently protects 22 properties in the Kawarthas, comprising more than 4,500 acres of important and diverse types of land. For more information about Kawartha Land Trust and to support the trail network campaign, visit kawarthalandtrust.org.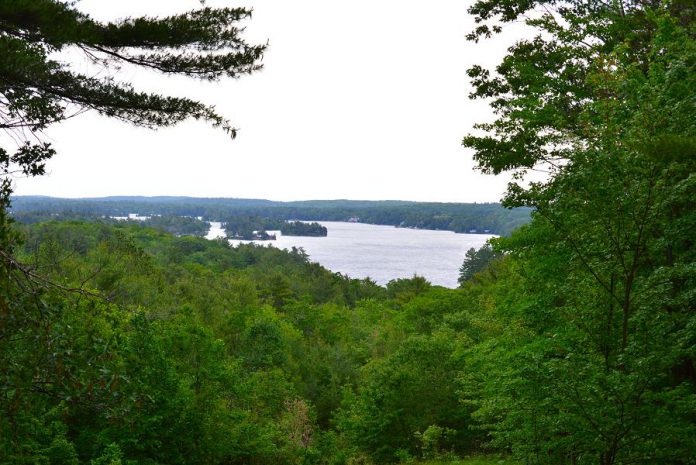 This story was created in partnership with Kawartha Land Trust.