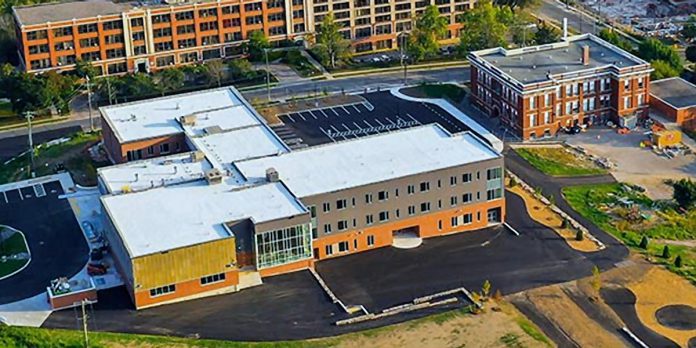 Kaawaate East City Public School is reporting Peterborough's first school-related case of COVID-19 in the fourth wave of the pandemic.
On Saturday night (September 11), school principal Marguerite Masterson sent an email to parents, guardians, and staff advising the school was notified by Peterborough Public Health of a confirmed case of COVID-19 at the school.
Masterson's email does not indicate if the case is a student or a teacher or another school employee.
Advertisement - story continues below
"What we can share is that the individual is isolating at home, and that (Peterborough Public Health) has investigated and has determined that no students or staff members are deemed high-risk contacts related to this case," Masterson writes.
Masterson wrote the school was to be disinfected by an electrostatic sprayer on Saturday night. The school will remain open and will continue to follow public health protocols including thorough cleaning and disinfecting, frequent handwashing, mask wearing inside the school, physical distancing, and any other requirements from the health unit.
Students, employees, and visitors to the school are asked to complete the provincial government's daily self-screening tool at covid-19.ontario.ca/school-screening/.
"We will let families know of any further developments," Masterson writes. "Should you have any questions, please do not hesitate to contact us."
Advertisement - story continues below
Peterborough's newest school, Kaawaate East City Public School opened its doors for this first time on Tuesday (September 7).
The newly constructed school is located at 250 Hunter Street East, beside the building that was formerly King George Public School.
The school's population of 610 from junior kindergarten to Grade 8 includes students from King George as well as the now-closed Armour Heights Public School.