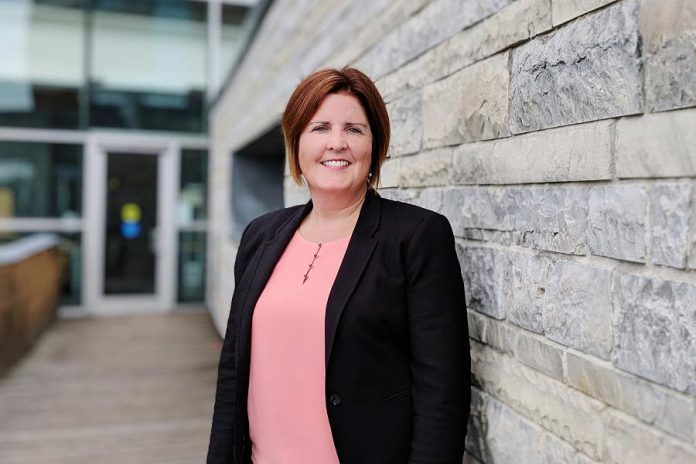 Lesley Heighway, president and CEO of the Peterborough Regional Health Care (PRHC) Foundation, has received international recognition for her contributions to raising funds for healthcare.
Heighway has been awarded with the designation of Fellow of the Association for Healthcare Philanthropy, an international professional organization dedicated to healthcare philanthropy.
Of the association's 4,500 members at more than 2,200 healthcare facilities around the world, only two per cent have received the designation, with Heighway being one of three selected in 2021.
Advertisement - story continues below
"In Lesley's 10 years as president and CEO, she's worked tirelessly with donors from across the region to fund the equipment and technology that form the foundation of world-class care at Peterborough Regional Health Centre," says Linda Skilton, chair of the PRHC Foundation's board of directors, in a media release.
"Her success is fuelled by a passion for healthcare that has inspired $30 million in donations in the past five years alone. As a champion of innovation, her strategic and visionary leadership has led to incredible advances in patient care, brought new, life-saving services to our region, and helped our hospital attract and retain some of the best and brightest in medicine."
Candidates for the Fellow of the Association for Healthcare Philanthropy must meet rigorous criteria including career success that has had a transformative effect on the organizations they've supported, demonstrated leadership, mentorship and community service, and a comprehensive knowledge of healthcare governance and philanthropy.
"Lesley is highly regarded by the Foundation and PRHC boards, hospital staff and leadership, and our donors," says Peter McLaughlin, PRHC's president and CEO. "Her record of fundraising success and the impact our Foundation's donors have had and continue to have on patient care at PRHC speak volumes about her performance, integrity, and professionalism."