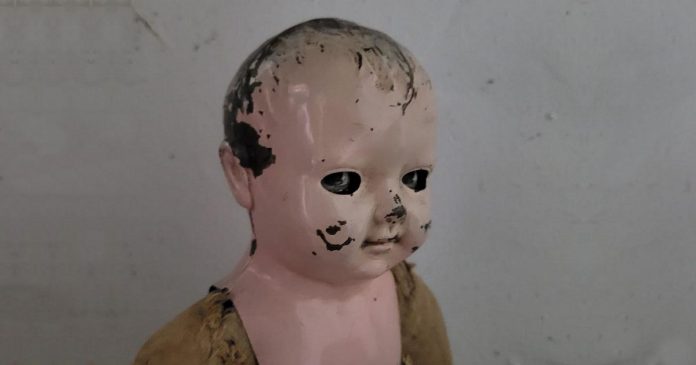 Halloween is almost here, and that means the Creepy Doll Museum is returning to The Theatre On King in downtown Peterborough for its third straight year.
On Friday and Saturday (October 29 and 30), Kathryn Bahun and Ben Hatcher will be presenting their collection of unusual discarded and donated dolls, each accompanied by its own story imagined by local writers.
"These dolls are the underdogs," Bahun told kawarthaNOW in a 2019 interview. "All the pretty dolls can find homes, but these ones won't."
Advertisement - story continues below
The idea for the Creepy Doll Museum began in 2019 after Bahun — who had already been collecting dolls for several months — gave Hatcher a doll she has purchased at the Great Gilmour Street Garage Sale as a birthday gift.
When Bahun and Hatcher held their first exhibit at The Theatre On King in 2019, they had collected 50 dolls of various levels of creepiness. Their collection has now grown to more than 100.
"The dolls live in Kathryn's house for 364 days of the year and she treats them very well so they do not stage a coup," reads the Creepy Doll Museum Facebook page. "The dolls are very vain, and this annual pop-up museum event keeps them happy."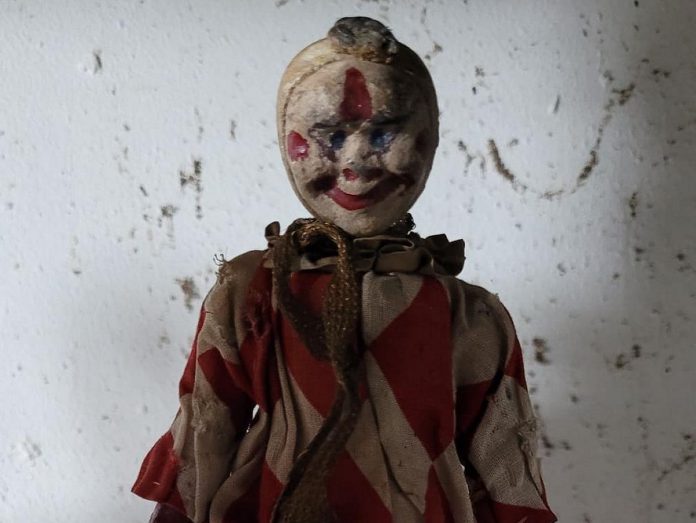 The Creepy Doll Museum has been featured in local media, as well as on CBC Radio's Ontario Morning and As It Happens.
For this year's exhibit, which features 20 new additions, there are eight 30-minute tours over two evenings. Each tour limited to 10 people, with the first tour beginning at 5:30 p.m. and the final tour at 9 p.m.
To book a spot, visit eventbrite.ca/e/192335720317. Note: Friday's time slots were almost fully booked at the time of this writing.
Advertisement - story continues below
The cost of admission is by donation at the door, with a suggested donation of $10. Time slots must be booked in advance, with proof of vaccination equired for those over 12 years of age upon entry to The Theatre On King. Face masks must be worn at all times.
For more information, visit the Creepy Doll Museum on Facebook or Instagram.
Bahun and Hatcher are always accepting doll donations; email them at creepydollmuseum@gmail.com.