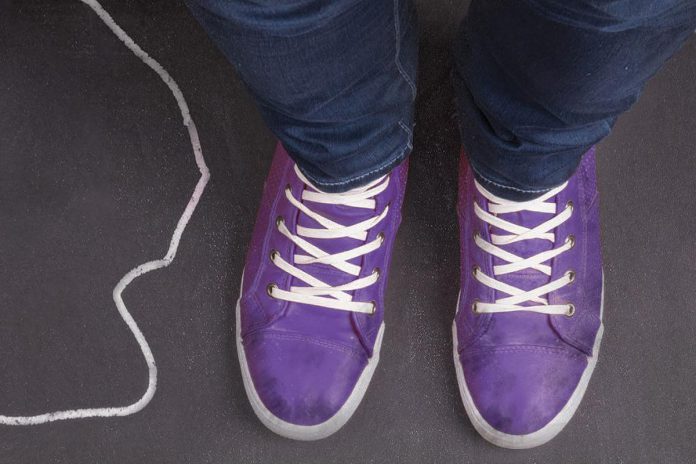 With Dress Purple Day 2021 on Wednesday (October 27), the Ontario Association of Children's Aid Societies wants the public to know about a significant shift in this year's campaign.
Beginning with a purple ribbon campaign in the Toronto area in 1992, for almost 30 years children's aid societies in Ontario have used the month of October for a campaign to remind people of their role in keeping children and youth in their communities safe from abuse and neglect.
The successful Dress Purple campaign led to October becoming "Child Abuse Prevention Month", with the Ontario government officially proclaiming the month in 2017.
Advertisement - story continues below
However, this year Ontario's child welfare sector is focusing on Dress Purple Day as a way to remind people about the important role they have in supporting vulnerable children, youth, and families in our communities, and is no longer using "Child Abuse Prevention Month" as a campaign theme.
"What we now understand is that the campaign's success also came with a price," says Nicole Bonnie, CEO of the Ontario Association of Children's Aid Societies, in a statement. "Vulnerable and marginalized families — especially from Indigenous and Black and African Canadian communities — have told us that the campaign's emphasis on reporting led to an unwarranted increase in surveillance of their families and communities. In many ways, the campaign was more harmful than helpful."
According to the association, the campaign's historical focus on reporting contributed to the overrepresentation of vulnerable and marginalized families in the child welfare system. While everyone still has a legal duty to contact their local children's aid society if they have a concern about the safety or well-being of a child or youth, the association says people should "check their biases"before doing so.
"We know that racism, prejudice, and discrimination based on race, ethnicity, religion, ability, poverty, and sexual orientation can lead to the overreporting and oversurveillance of families in certain communities," Bonnie point outs.
According to the Catholic Children's Aid Society of Toronto, most of the calls they receive are not about abuse, but about families struggling with chronic challenges — including mental health, addictions, and extreme financial stress — that can make it difficult for them to support the basic needs of their children.
Advertisement - story continues below
The Dress Purple Day campaign is about supporting Ontarians facing challenges and ensuring children, youth, and families have access to the supports, information, and resources they need, with a focus on strengthening families through enhanced community-based prevention and early intervention.
The association says Dress Purple Day is also a day to remind young people they have rights to safety and well-being that extend beyond their physical bodies. They have the right to be safe emotionally, spiritually, and culturally. They have the right to have their intersectional identities — which include culture, race, sexual orientation, gender identity, and gender expression — protected and supported in all spaces.
"Dress purple to show that you're part of the community that cares for children, youth, and families," Bonnie says. "Let's make sure they all know that no matter the challenge they are facing, services and resources that meet their cultural and identity-based needs are available. They have the right to the most appropriate kind of support, and we are here to help them find it. No one is alone."
For more information about Dress Purple Day 2021, visit www.oacas.org/dresspurpleday/.