First Friday Peterborough is returning to downtown Peterborough on Friday evening (November 5).
The free, self-guided, family-friendly art crawl takes place every month at various galleries, businesses, venues, and artist studios, with most exhibits open from 6 to 11 p.m.
While the Ontario government has now lifted capacity limits, pandemic protocols remain in place for indoor spaces, including a requirement proof of vaccination and face masks.
Advertisement - story continues below
Here's a list of what's happening and where on November 5:
JoEllen Brydon at Atelier Ludmilla (Commerce Building, 129 1/2 Hunter St., #1)
Evolution of Acme Art Gallery (five years of First Friday Art Crawls) featuring a retrospective of work by Joe Stable at Acme Art and Sailboat Company (Commerce Building, 129 1/2 Hunter St. W.). Opening night runs 6 to 10 p.m.; the show will continue to run during November by appointment.
New work by Victoria Wallace, Miguel Hernandez, and Marcia Watt at Atelier Victoria Wallace (280 Perry St,, Unit 10A)
B!KE's 15-Year anniversary party in the alley behind B!KE (293 George St.)
Beadwork by cedarlilie x FURther at Cahills (134 Hunter St, W.)
Pop-up show with Anita Murphy at Francy Studio (Commerce Building, 129 1/2 Hunter St. W., #3, 2nd floor)
Pop-up show of new hand-printed cotton yardage at Madderhouse Textile Studios (383 Water St.)
Image transfer drop-in art activity with featured artist Roz Hermant at META4 Contemporary Craft Gallery (164 Hunter St W.)
Plants, ornaments, and artwork by Tea Garden Art at Smiles to You (85 Hunter St. W.)
A Tonne of Feathers // A Tonne of Bricks featuring Precarious Festival artist garbageface at The Theatre on King (171 King St.). Admission is pay what you can.
Photography by Joyce Arends with live music by SJ Riley at Treblecock Studio (159 King St, Suite 108)
Handcrafted dolls by Linda Patterson of Arts of Delight (Watson and Lou, 383 Water St.) from 6 to 10 p.m.
Emante by Fiona Miller, original works by Katie Irwin, and Succulent Sconces by Cathy Ogrodnik at WeDesign Group studio (Commerce Building, 129 1/2 Hunter St. W., #3, 2nd floor)
Jessika Vissers and Corey Hay at Mike's Tattoo (345 George St.) from 7 to 10 p.m.
Free art social at Spankys (201 Hunter St W.) from 7 to 11 p.m.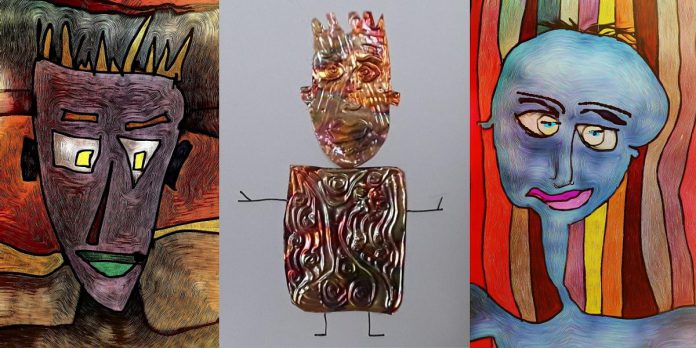 If you'd like to make a difference in the local arts community, First Friday Peterborough — which is organized by a small team of volunteers — is looking for a marketing and events coordinator.
This is a part-time paid position running from December until May, with applications accepted until November 15.
For more details and to apply, visit the First Friday Peterborough website at firstfridayptbo.com, where you'll also find more information about the art crawl and links to their social media accounts.