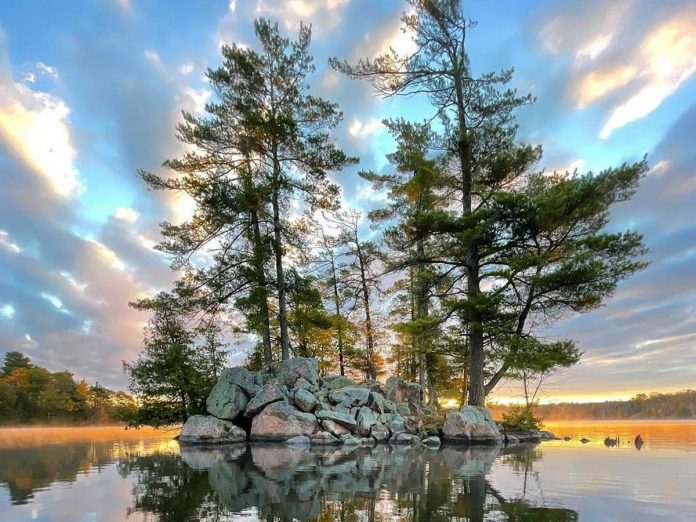 October is, without a doubt, our most spectacularly beautiful month in the Kawarthas.
Many of our readers are fans of fall, but even if you are not, how can you resist the breathtaking vista of a multicoloured forest lit up by the sun? And even when the temperatures dip, the misty mornings on our local lakes are beautiful and serene too. The wildlife also tends to become more visible at this time of year as they emerge when the cottage country traffic becomes lighter.
We have all of these Kawarthas things in our top photos this month and I hope you will enjoy them all!
Do you want to get on our top photographers list? All you need is an Insta account and to tag us using our hashtag #kawarthanow when posting your photo.
We share photos from across our readership area, which is the five-county area surrounding Peterborough which includes Peterborough, Northumberland, City of Kawartha Lakes, Haliburton, and Hastings (we sneak in the occasional Algonquin Park picture as well, particularly if it's by a Kawarthas photographer).
To see our daily shares of photos, follow us on Instagram @kawarthanow and check out our feed's highlight reels for recaps of every month in 2021.
Advertisement - content continues below
#1. Land of reflections on Lower Buckhorn Lake by Memtyme @memtyme
Posted October 26, 2021. 22.7K impressions, 1,700 likes
#2. Doube's Trestle Bridge at Orange Corners by Kirk Hillsley @kirkhillsley
Posted October 18, 2021. 13.5K impressions, 864 likes
Advertisement - content continues below
#3. Killer kayaker by Jesse & Susan @followmenorth
Posted October 31, 2021. 12.2K impressions, 1,088 likes
For Halloween this year, we had to reshare this classic from October 2019, when it was out top photo of the month.
#4. Misty fall colours in Kawartha Lakes by Fred Thornhill @kawarthavisions
Posted October 22, 2021. 10.3K impressions, 674 likes
#5. Fall colours in Lakefield by Memtyme @memtyme
Posted October 23, 2021. 10K impressions, 654 likes
#6. White-tail deer in Norwood by Brian Parypa @bparypa73
Posted October 17, 2021. 8.6K impressions, 613 likes
Advertisement - content continues below
#7. Kawartha Lakes backroad by Garry Turgeon Photography @getgarryt
Posted October 24, 2021. 7.6K impressions, 624 likes
#8. Millennium Park in Peterborough by Dede @mylifeofwanders
Posted October 20, 2021. 7.2K impressions, 504 likes
#9. Thanksgiving fall colours on Stoney Lake by Paul E. German Photography @paul.e.german
Posted October 11, 2021. 7K impressions, 621 likes