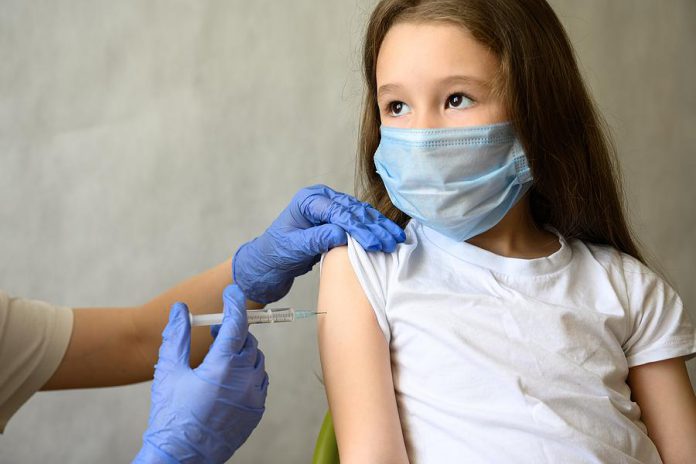 While there has been an increase in the emergence of new COVID-19 cases in the Peterborough area over the past two weeks, Peterborough's acting medical officer of health says we're not at the point of seeing earlier pandemic-related restrictions reinstated — at least not yet.
During a Peterborough Public Health media briefing held Thursday (November 18), Dr. Ian Gemmill said such a determination would be based on "close monitoring and good judgment."
"What we're seeing are some significant percentage increases but still relatively low numbers," he added.
Advertisement - story continues below
"We will remain vigilant, checking our case count every single day. If we start seeing increases that make us think that make us think we have undocumented transmission in the community, we would have to look at various measures to keep our community safer. When we start getting cases where we cannot find a source, and if we get enough of these, that worries us. That's going to be the number one trigger for us to look at what additionally needs to be done. That isn't out of the question anywhere in Ontario, including Peterborough."
As of late Wednesday afternoon, there were 21 active cases in the region with 108 close contacts of cases being monitored. Both these numbers are up markedly from the last briefing two weeks ago, when 12 active cases and 36 close contacts were reported.
To date this week since Monday morning, 10 new local cases have emerged — the same number as reported during the entire week of October 25. Since then, weekly new case counts have totalled 24 and 21 respectively. Meanwhile, the total number of COVID-related deaths reported since the pandemic's onset remains at 24. As for outbreaks, none are reported at present.
According to Donna Churipuy, Peterborough Public Health's director of public programs and incident commander, the fourth wave of the pandemic is "playing out somewhat differently" — a reference to that fact some regions of Ontario that were hot spots during previous waves aren't seeing new case increases at present.
The flip side of that is some areas, like the Kingston region, that "escaped major case surges during previous waves" according to Churipuy, are seeing a hike in their numbers.
"This reflects how unpredictable the virus is and why it is so important to continue to limit travel as much as possible," she added.
Advertisement - story continues below
Meanwhile, on the vaccination front, modest increase in the uptake continue to be seen.
As of late Wednesday afternoon, 87.3 per cent of eligible residents aged 12 and up have received one dose while 84.5 per cent have received two doses. In the age 12 to 17 group, 87.3 per cent have received one dose while 82.1 per cent are now fully immunized.
Peterborough Public Health is now reporting booster shot response as well to date, noting 3.1 per cent of local residents aged 18 years old and older who are eligible for a third shot have received it. In the 70 years old and older group, 9.1 per cent have received that added protection.
Dr. Gemmill noted that while those numbers seem low, it's important to remember that those eligible for a booster shot — individuals aged 70 and up, health care workers and essential caregivers in congregate settings, those who received two doses of AstraZeneca or one dose of Janssen, and First Nations people and their non-Indigenous household members — aren't eligible for that shot until six months after their last shot.
As such, he expects booster shot numbers to increase significantly as that benchmark is reached by more of those eligible.
Those seeking a third shot can book an appointment online at covid19.ontariohealth.ca or by phone at 1-833-943-3900. Walk-ins will not be accommodated.
Advertisement - story continues below
Dr. Gemmill also addressed the pending Health Canada approval of a vaccine for children aged five to 11. Approximately 9,000 local children in that age group will be eligible for first shot once the green light is given.
"Once that vaccine (for children) becomes available, that will be a game changer," said Dr. Gemmill, noting it will put a huge dent in the current situation which sees 25 per cent of the region's total population unvaccinated.
"We'll be ready to go as soon as the vaccine arrives in our community, which will likely be a week after Health Canada gives its authorization. As with any new vaccine, parents and caregivers will need to consider the risks of this disease and the benefits of getting their children vaccinated."
Similar to the booster shot protocol, when the vaccine arrive for children, an appointment must be made. At present, the clinic at the Healthy Planet Arena on Monaghan Road is open Monday to Friday, 9 a.m to 3 p.m.
Of note, this media briefing was the final one for Dr. Gemmill, who has been filling in pending the arrival of new Peterborough medical officer of health Dr. Thomas Piggott. Dr. Piggott will in place for next scheduled briefing on December 2.
Also in attendance for Thursday's media briefing were Peterborough Mayor Diane Therrien and board of health chair and Selwyn mayor Andy Mitchell.