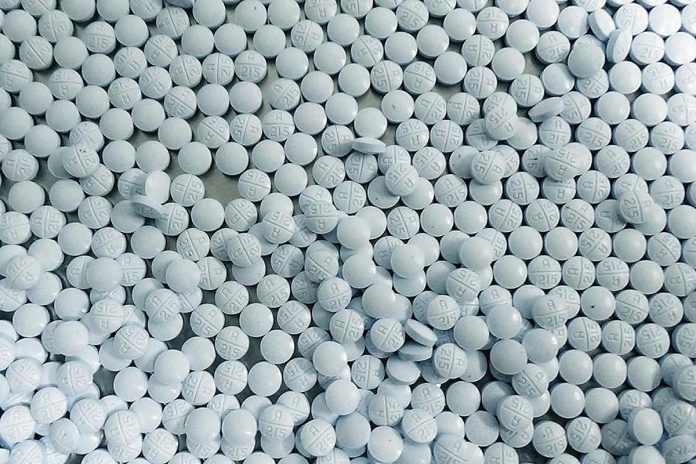 Both the Haliburton, Kawartha, Pine Ridge (HKPR) District Health Unit and Peterborough Public Health have issued opioid alerts.
The HKPR District Health Unit issued an overdose alert on Monday (December 20) following five opioid overdoses resulting in hospitalizations in the City of Kawartha Lakes in a 48-hour period.
The health unit is concerned these overdoses may be the result of a contaminated or poisoned drug supply or of inconsistent or increased potency, causing more severe overdose reactions.
Advertisement - story continues below
"We are issuing this alert to make community members aware that more drug overdoses are occurring in the City of Kawartha Lakes and remind everyone to be extra vigilant," says Catherine MacDonald, a registered nurse and substances and harm reduction coordinator with the HKPR District Health Unit.
Peterborough Public Health issued a drug poisoning alert on Tuesday (December 21), with local paramedics having responded to nine opioid-related calls for service and with 12 opioid-related visits to the emergency department at Peterborough Regional Health Centre over the past week.
"Over the last two days, paramedic calls for service and emergency department visits for suspected drug poisonings have been consistently high," says medical officer of health Dr. Thomas Piggott. "This has prompted us to proceed with issuing a public warning in hopes of preventing further harms in the community."
Both health units recommend the following safety tips for anyone who uses drugs (or know someone who does).
Advertisement - story continues below
Test a small amount of drug before you use.
Never use drugs alone. If you use with a friend, do not use at the exact same time.
If you are alone, call the National Overdose Response Service 1-888-688-6677 or ask a friend to check on you.
Avoid mixing drugs.
Keep a naloxone kit close at hand when you're using. You can get a naloxone kit at most pharmacies and needle exchange sites.
If someone is showing signs of an overdose or if they cannot be resuscitated after naloxone is administered, call 9-1-1 immediately.
Signs of an overdose include very large or very small pupils, slow or no breathing, cold and clammy skin, blue or purple fingernails or lips, and snoring or gurgling sounds. Often in drug overdoses, it is also difficult to wake the person up.
Under Canada's Good Samaritan Drug Overdose Act, anyone who seeks medical help for themselves or for someone else who has overdosed will not be charged for possessing or using drugs for personal use.