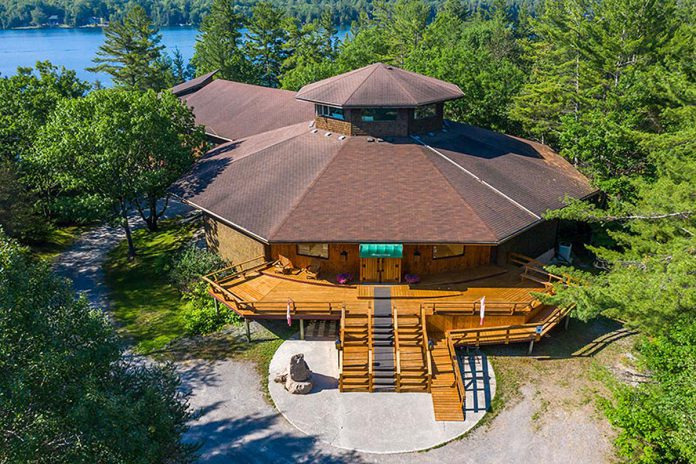 The Gallery on the Lake in Buckhorn is permanently closing.
Owner and president Esther Inglis and her husband have sold their 4.57-acre property on Lower Buckhorn Lake, which includes the 15,000-square-foot gallery building as well as a 5,000-square-foot residential home.
The couple were planning to retire before the pandemic, and originally put the property on the market in the summer of 2018 for $3.5 million. It was most recently listed for $2.6 million.
Advertisement - story continues below
Located at 65 Gallery on the Lake Road, The Gallery on the Lake was originally founded in 1983 by the late artist Edwin Mathews and his wife Barbara. The gallery had two subsequent owners, but closed in 1997.
In 2000, Inglis and her husband bought the defunct property, revitalized it, and reopened The Gallery on the Lake in 2002 as one of Canada's largest retail art galleries, representing some of Canada's best artists.
The Gallery on the Lake remains open to the public daily from 10 a.m. to 5 p.m. until Friday (December 24), and by appointment from December 27 to 31. A closing sale is underway, with original artworks discounted from 10 to 50 per cent.
The new owners of the property will not be continuing operation of the gallery, effective January 20, 2022.