Peterborough native Matthew Finlan has a key role in the Netflix romantic thriller Brazen, which debuted last Thursday (January 13) on the streaming platform and is currently the number one show on Netflix.
Based on the 1988 novel Brazen Virtue by Nora Roberts, the film follows mystery writer and crime expert Grace (Alyssa Milano), who investigates the murder of her estranged sister, a teacher who led a double life as a webcam performer.
Finlan plays a key role as Jerald Baxter, one of the murdered woman's students.
Advertisement - content continues below
This is not the first screen role for the 27-year-old actor, who has also appeared on Nurses, The Murdoch Mysteries, Workin' Moms, and October Faction.
Finlan, who now divides his time between Toronto and Vancouver, began his acting career on the Peterborough stage, appearing in productions by the Peterborough Theatre Guild, St. James Players, and New Stages.
He graduated from the integrated arts program at Peterborough Collegiate Vocational School (PCVS) in 2012 — the same year the school was closed. As student council president at the time, Finlan was one of the leaders of the ultimately unsuccessful fight to have the school board's decision reviewed.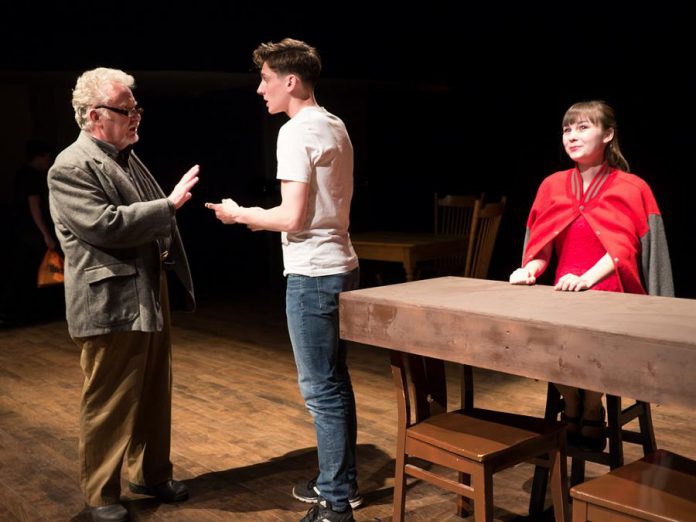 He left Peterborough in 2012 to study at George Brown Theatre School in Toronto, although he returned occasionally to Peterborough to perform on stage. After graduating from George Brown, Finlan worked with professional theatre companies including The Shaw Festival, Soul Pepper, Roseneath Theatre, Buddies in Bad Times/Theatre Rusticle, and Corpus.
In 2020, he won a Dora Award for Best New Musical for Life in a Box, a show he co-created with Landon Doak.
You can expect to see more of Finlan on the screen in 2022. He also has roles in two upcoming films: the horror film Orphan: First Kill, to be released in early 2022, and the comedy My Fake Boyfriend, currently in post-production.
Advertisement - content continues below