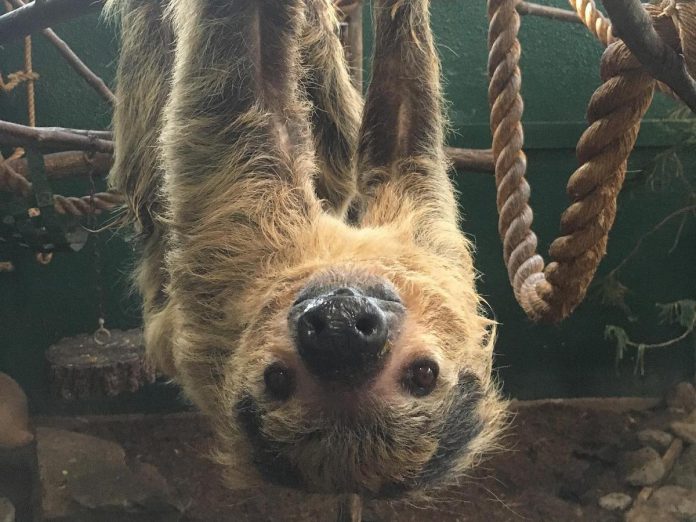 Ferrari, the male two-toed sloth at the Riverview Park and Zoo in Peterborough, has passed away at the age of 32.
On Tuesday (January 18), the zoo announced Ferrari's passing from complications from several age-related conditions.
Ferrari came to the Park and Zoo from the Calgary Zoo in the summer of 2013, following the devastating Calgary flood.
Advertisement - story continues below
"With his easy-going nature, quirky looks, and charming behaviour, Ferrari was very popular with our visitors," a media release from the zoo states. "Ferrari was very engaging, approachable, and special to many of our staff."
While Ferrari had many years of good health, according to the zoo, the animal health team had recently been monitoring him closely when his condition had started to deteriorate.
"He then took a sudden turn for the worse and unfortunately passed away despite our best efforts," the zoo states. "We would like to thank our staff and Dr. John Sallaway for their assistance with Ferrari's ongoing treatment and care."
Considered the world's slowest animal, sloths have an average life span of 20 to 30 years in the wild, although they tend to live a bit longer in captivity.