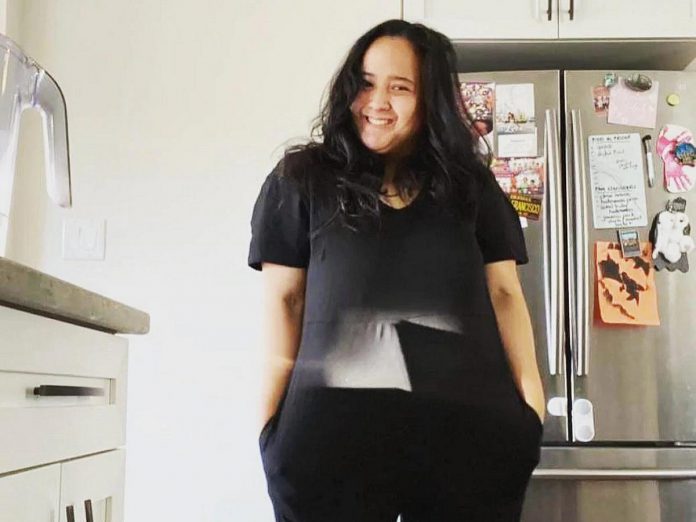 "You are more than the size on your clothing tag," says Megan Carr, who owns and operates the online women's and children's clothing shop Rosie and Faith with her best friend Kelly Winslow.
The pair of entrepreneurs is helping to change the way women perceive themselves when it comes to clothing, by promoting inclusivity and a positive body image. To help do that, Rosie and Faith is hosting a "Real Beauties" event at Peterborough Yoga Wellness Centre on Saturday afternoon (March 19).
"It's a free photo shoot opportunity for ladies of all shapes and sizes to come and feel confident and fabulous in front of the camera," Carr tells kawarthaNOW.
Advertisement - story continues below
Tweet this quote
The event grew from a Facebook group called Rosie & Faith's Real Beauties that Carr created in January when she put out a call for models to wear Rosie and Faith's women's romper.
"It's become a group for all women, of all walks of life and shapes and sizes to gather, to discuss what they are looking for in their clothing," Carr explains. "As I am growing the line from the ground up, there is much opportunity for discussion and fine tuning, and my biggest focus group has been these women."
With the group growing daily — it now has more than 470 members — Carr decided to offer the free photo shoot event, where women will have the chance to come in clothing of their choice and receive two free digital photos taken by photographer Martina O'Reilly, along with a swag bag. Both Rosie and Faith and Peterborough-based baby shop Soleil Baby will also be selling products at the event.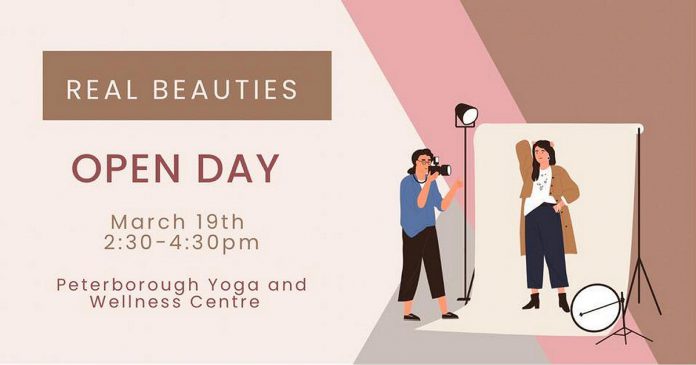 "The aim of the event and my group has been to start the conversation about women and how they feel about their bodies," Carr says. "There has been much discussion about lack of general confidence coming from these women, and we are going to change that."
One of the changes Carr is planning is how Rosie and Faith's clothing sizes are labelled.
"Our sizes range from XS to 4XL but we are not going to be settling for those labels," she explains. "Instead we are changing the way we label clothing in our brand, by using words of affirmation to describe what would usually be a size. You may see the word 'beautiful' for an XS or 'confident' for a 4XL instead of the regular size on the clothing tag."
Advertisement - story continues below
Carr and Winslow launched their clothing business over two years ago, starting with a romper for newborns. Since then, their Kayla Romper — named after Winslow's daughter — has become their best seller.
Carr, who has a 10-month-old daughter herself, became acutely aware of body image issues after she became pregnant.
"When I became pregnant with my daughter I gained over 50 pounds and started to discover a different tribe of women who had also gained baby weight," she recalls. "It then made me realize that just because I have gained this weight does not make me less of a person — in fact it makes me, and many other women, strong. We made a safe home for our babies for nine months and that is something to celebrate."
Tweet this quote
That led Carr to begin pivoting the Rosie and Faith brand with "real women" in mind.
"My motto through all of this is, 'Do you have a body?' — meaning there is no perfect or imperfect body," she says. "Every body is worth it, and women need to know this and carry this mantra with them."
The "Real Beauties" event takes place from 2:30 to 4:30 p.m. on Saturday, March 19th at Peterborough Yoga Wellness Centre, which is located at 107 Hunter Street East in Peterborough's East City, in the Subway plaza on the southeast corner of Hunter and Mark Street. The entrance is in the parking lot in the back, but there is limited parking there so Carr recommends people park on Mark or Hunter Street.
Advertisement - story continues below
For updates about the Real Beauties event, and to join the Real Beauties Facebook group, visit facebook.com/groups/4676914565754731.
For more information about Rosie and Faith and to shop for products, visit rosieandfaith.ca.