Otonabee Conservation has issued a flood watch for for all waterbodies and watercourses in the Otonabee watershed, except for the Trent-Severn Waterway (Kawartha Lakes, Otonabee River, and Rice Lake) where a water safety statement is in effect.
A flood watch is issued to alert municipalities, residents, and businesses that floods are possible. A watershed conditions statement for water safety is issued when high flows, ice, or other factors could be dangerous, but flooding is not expected.
The flood watch is in effect for the Indian River watershed, the Ouse River watershed, and the watersheds of the tributary creeks that flow into the Otonabee River.
Advertisement - story continues below
Beginning Wednesday (March 16), a warm weather trend accompanied by precipitation will affect Otonabee Conservation's geographical jurisdiction and the more northern Haliburton Lakes and Reservoir Lakes region, albeit to a lesser extent and duration in the north.
Over the next week, the region will experience continuous snowmelt and 20 to 50 mm of rainfall, with most of the rain arriving on Friday and Saturday (March 18 and 19).
Rain on snow on frozen or saturated ground will cause water levels and flows to rise in area rivers, streams, creeks, and wetlands. If waters rise enough as to exceed channel capacity, it is expected to only do so in low-lying areas and to cause only nuisance-level flooding.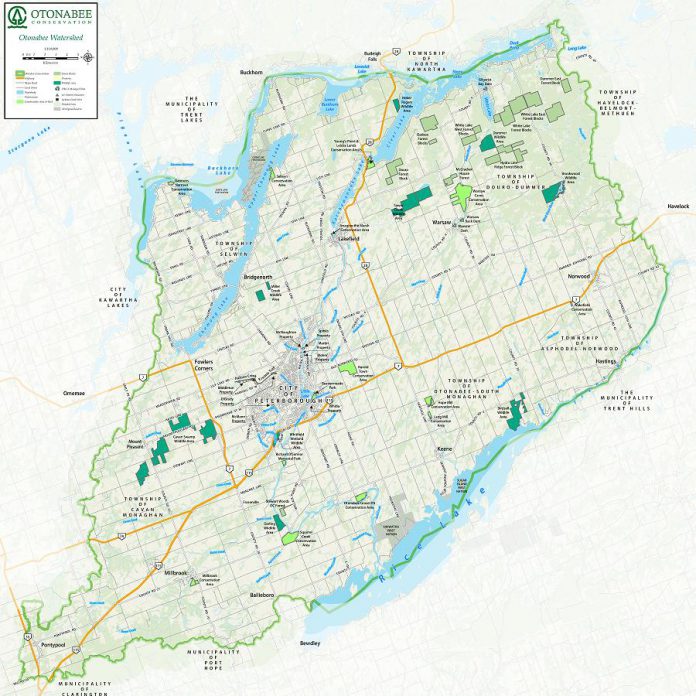 The Kawartha Lakes area is not expected to experience flooding during the next week, given inflows from the north are expected to hold steady. However, ice conditions will become increasingly unsafe. The Otonabee River and Rice Lake have sufficient capacity to handle local inflows without exceeding their normal confines.
However, area residents can expect ponding of water in low-lying areas because frozen or saturated ground conditions will prevent absorption. Also, ponding and possibly flooding of adjacent roadways and pathways will occur around culverts and drainage basins that are blocked due to snow, ice, or debris accumulations.
Residents and businesses along the shores of area waterbodies and watercourses, especially those located in low-lying areas, are strongly encouraged to keep a close watch for possible flooding and to take action to limit or prevent damages due to potential flooding.
Advertisement - story continues below
Weather conditions are not expected to induce ice-cover break-up on the Kawartha Lakes or Rice Lake. Along the Otonabee River ice cover has already disappeared, exposing dangerously fast-flowing and extremely cold waters.
Adults, parents, and caregivers are advised to keep themselves, children, and pets away from all waterways and conveyance structures (i.e., dams, culverts, and bridges).
The flood watch and watershed conditions statement for water safety are in effect until Friday, April 1st unless updated.