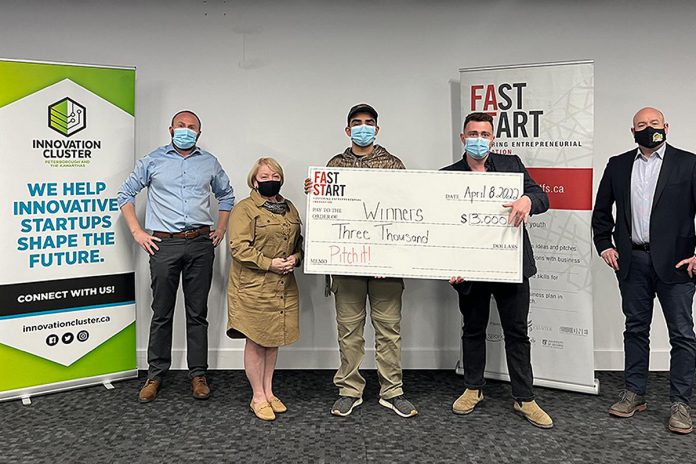 Fleming College student Troy Blackwell has won the 2022 Pitch It entrepreneurial competition, hosted by the Innovation Cluster Peterborough and the Kawarthas' FastStart Program.
Seven student finalists from Fleming College and Trent University pitched their business ideas to a panel of three judges on Friday (April 8).
Blackwell, a student in Fleming College's Fish and Wildlife Program, won the judges over with his pitch for his business Top Knotch Paracord and took home a $2,000 prize.
Advertisement - story continues below
A passionate hunter and angler, Blackwell first launched his business in 2020, which produces high-quality handmade paracord items for outdoor enthusiasts made from Canadian-sourced materials.
Neil Hamilton, also a Fleming College student, came in second place and won a $1,000 prize. Enrolled in the college's Earth Resources Technician Program, Hamilton pitched his business DentoMet which is striving to become Canada's first leader in bone, tooth, and fossil sectioning and analysis techniques using an IsoMet saw.
The three judges were David Bonn of Part-Time CFO Services, Community Futures Peterborough executive director Gail Moorhouse, and startup founder and investor Sam Ault.