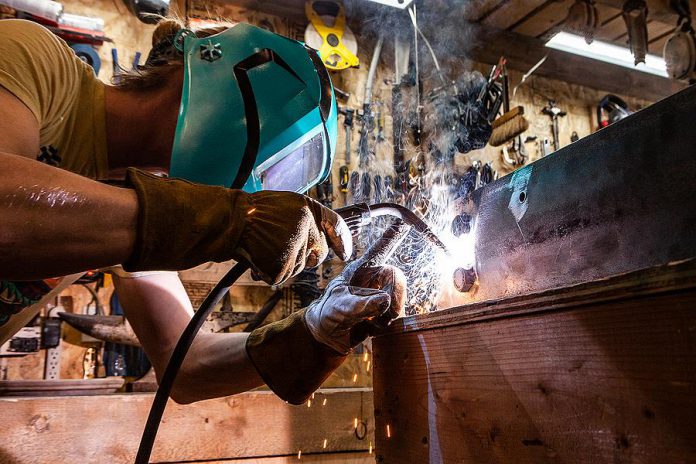 The Ontario government is investing more than $2.7 million for a new workforce development program in the Peterborough region through the province's Skills Development Fund.
Peterborough-Kawartha MP Dave Smith made the announcement on Tuesday (April 19) at the VentureNorth building in downtown Peterborough on behalf of Ontario labour and training and skills development minister Monte McNaughton.
Called "Pathways to Prosperity," the year-long program will offer training to workers, especially those who are unemployed or precariously employed, to secure in-demand and well-paying jobs.
Advertisement - story continues below
"We laser-focused on job creation in our region, creating opportunities for workers and families to enter the middle class through well-paying local jobs," said MPP Smith in a media release. "This jobs program will see hundreds of people receive the training and skills development needed to upgrade their careers and earn more money for their families."
Peterborough and the Kawarthas Economic Development will administer the $2,714,847 program, which will include:
pre-employment support, including readiness, participant supports, referral to training, long term retention support, including any mental health support.
job seeker training, where 15 cohorts of job seekers will receive comprehensive training designed for four sectors (line cook, manufacturing, agriculture, and construction).
business recruitment, where 50 local businesses or more will be recurited to participate and offer job placements for the job seekers at the end of their training.
Advertisement - story continues below
"Creating a collaborative partnership that not only supports the job seeker, but the businesses in this community that are facing a critical skills shortage, was the focus of this program," said Rhonda Keenan, president and CEO of Peterborough and the Kawarthas Economic Development.
"Businesses will have greater support to successfully hire people with the skill sets that are most in demand in the City of Peterborough, Peterborough County, and the City of Kawartha Lakes region," she added. "The Pathways to Prosperity program was developed to show that an entry level position is only a starting point, and together we are building pathways for people to build a career."
According to the provincial government, more than 360,000 jobs were vacant in Ontario in the fall of last year, and almost one-third of workers in the skilled trades are approaching retirement age.