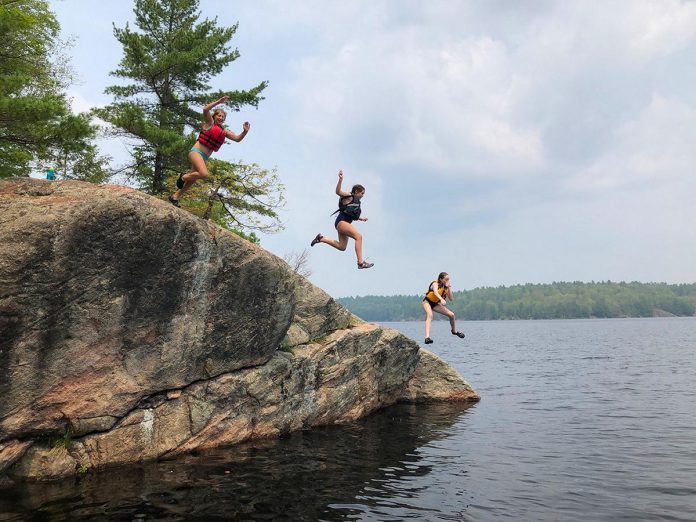 Families looking for a unique and immersive outdoor adventure for kids and teens in the Kawarthas this summer will want to check out The Land Canadian Adventures.
Based in Apsley in North Kawartha Township, the family-owned outdoor education and wilderness guiding company is offering three summer camp options for children and youth: an innovative program that brings summer camp for kids to your family cottage, a challenging backcountry canoe adventure camp for youth, and programs for young students who want to improve their English or French language skills.
Founded in 2012 by outdoor enthusiasts and married couple Briagh Hoskins-Hasbury and Bretton Clark, The Land Canadian Adventures provides authentic experiences that immerse children and youth in nature while building their skills and their confidence in the outdoors.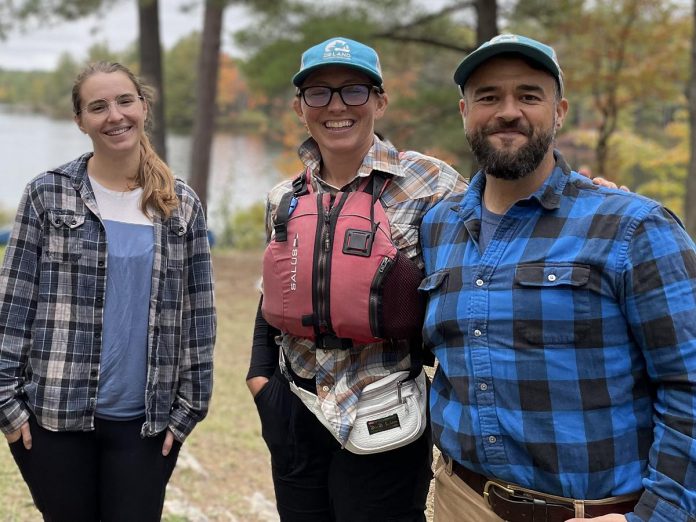 "Camp to Cottage is for our youngest campers aged six to 11," Briagh tells kawarthaNOW. "Young Trippers is an overnight backcountry adventure for older kids that includes four days of paddling and portaging in Kawartha Highlands Provincial Park. For teens aged 11 to 15, we also have programs with Lakefield College School that offer the opportunity to learn French or English outdoors."
Camp to Cottage (ages 6-11)
Camp to Cottage is The Land Canadian Adventures' newest program, developed last year by wilderness guide and program coordinator Sally Russell. This innovative approach to outdoor education brings the forest school experience to kids, rather than the other way around.
"Camp to Cottage developed very naturally last summer," Sally recalls. "Part of what makes it unique is how the program developed from the needs of the community."
It began with an email early last summer from a cottager on Jack Lake, just outside of Apsley, who was looking for someone to teach her grandkids and her neighbour's kids how to swim.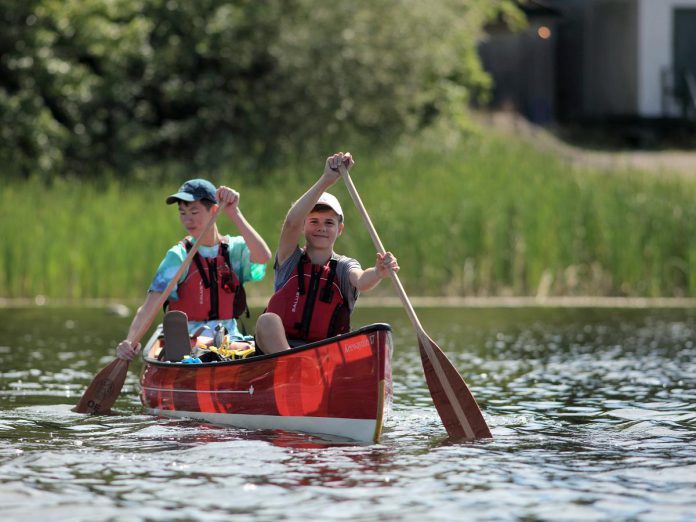 Tweet this quote
"We explained that wasn't really our area of expertise," Sally says. "Instead, we offered an option to provide outdoor educational programming that would include water safety and the idea for Camp to Cottage was born."
Sally went to the family's cottage and ran a week-long day camp, engaging a group of enthusiastic kids in both play and learning.
"We paddled and worked on camping skills," she says. "We focused on exploring their own backyard. It was very successful."
Word about this "we bring the camp to you" experiment soon spread to other families on Jack Lake, and The Land Canadian Adventures received more and more inquiries. Sally worked out all the details for delivering the new Camp to Cottage program and soon they were booked solid for the month of August.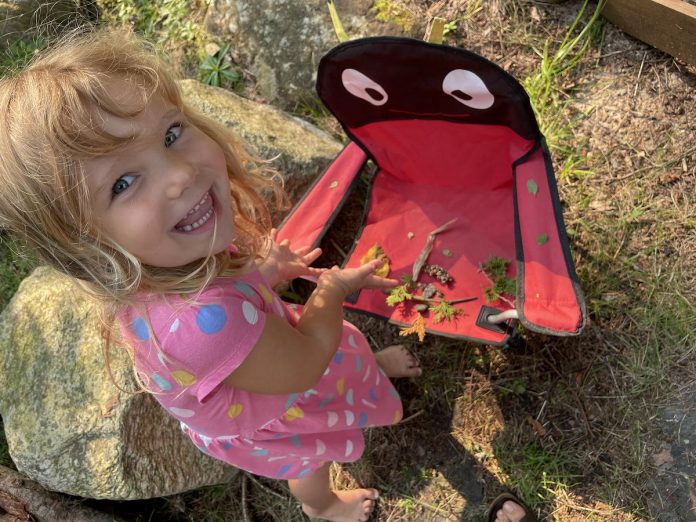 "We had to turn some people away, so we've jumped in this year and expanded," Sally says.
For the entire summer, Camp to Cottage is offering personalized half-day or full-day sessions for up to five campers ages six to 11 at family cottages, homes, or wilderness properties anywhere within North Kawartha Township, Douro-Dummer Township, Lakefield, or Curve Lake First Nation.
"We're excited to offer this program to anyone within 40 minutes of Apsley," Sally says. "We'd be happy to set up a camp for as many cottages as we can and make the experience customized and personalized to what the family wants, including activities the kids would like to do."
This can include anything and everything from teaching wilderness living and bushcraft skills (including hands-on learning about shelter, fire building, water purification, and positive mental attitude), helping kids connect with nature (including through tree, plant, and animal identification, ecosystems and wild communities exploration, tracking, and more), and teaching kids how to canoe with ORCKA-certified instructors.
Tweet this quote
"During one of the camps I ran last summer, on the rainiest day of the whole week, a couple of the girls and I spent a good hour and a half learning how to build a fire in the rain," says Sally. "It was a great learning opportunity."
You don't have to be living on a lake to take advantage of the Camp to Cottage program.
"We're invested in getting people on and in the water safely, but if you don't live on a lake, that's okay too," Sally says. "In fact, if you're interested in something that you don't have access to, we're also happy to work with you to get you what you need."
For more information about Camp to Cottage, including session dates and pricing, visit canoecampingtrips.ca/camp-to-cottage/.
Young Trippers Canoe Adventure Camp (ages 12-16)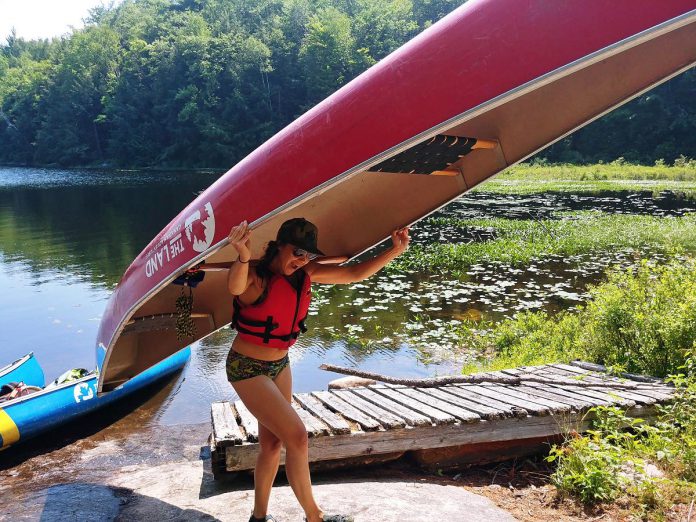 Now in its seventh year, the Young Trippers program is a six-day adventure camp for youth aged 12 to 16 that includes a four-day backcountry canoe trip in the rugged beauty of Kawartha Highlands Provincial Park — the largest provincial park in southern Ontario after Algonquin Provincial Park and one intimately familiar to the team at The Land Canadian Adventures.
Campers are taught everything from how to plan and schedule a trip, to how to build a fire and forage for wild edibles, to how to clean and properly pack gear. They connect with nature while learning about self-reliance, teamwork, and determination in an environment of supervised risk.
"You see people push themselves in a way that feels safe, but still edgy with risks," Briagh explains. "That's the magic of bringing people to a place and showing them how they can connect with themselves and each other. People make the unexpected happen."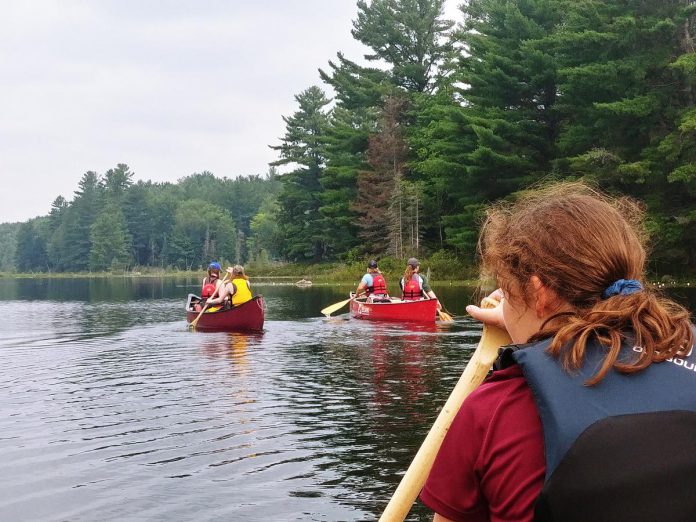 Tweet this quote
"The best thing is when participants encourage each other and it's obvious we've created a space where a positive mental attitude is the most important thing you can bring on the trip," Briagh adds. "Working together catapults their skills and confidence to the next level."
Along with building campers' skills and confidence, The Land Canadian Adventures also instills in campers a respect for the environment — and the original inhabitants of the land.
"Our guides encourage campers to recognize that we are visitors to the land and to be respectful of traditional Indigenous territories," Briagh explains. "We try to incorporate this as a foundational principle for our programs."
On each trip, two skilled guides lead a group of four to seven campers. The ORCKA-certified guides provide basic canoe flatwater paddling certifications designed to turn beginners into effective paddlers. As backcountry canoe camping is inherently challenging, safety both on and around the water is an important consideration.
"A big part of our intake is getting a sense of previous experience," Sally says. "We find out how much experience our campers have, and if they've never been swimming before we're going to start with the fundamentals and wear life jackets whenever we are around the water."
"We also consider other aspects of safety outdoors like fire safety, and even what we need to think about if we're going to be walking around barefoot outdoors."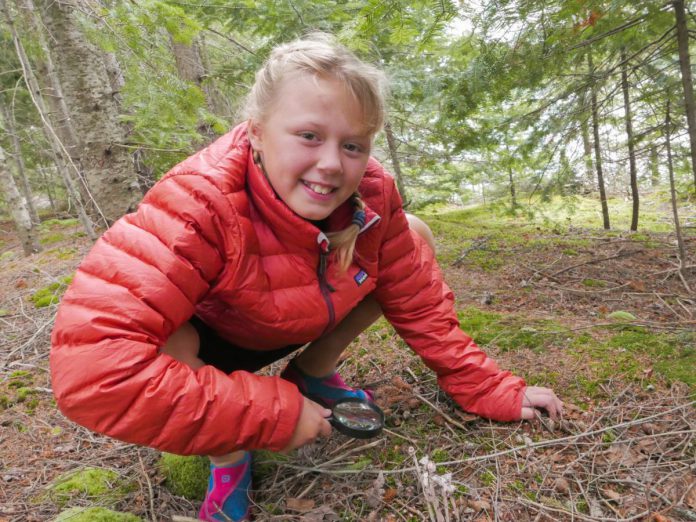 Pandemic safety is also front of mind for The Land Canadian Adventures, which limits the number of campers per session and offers a 10 per cent "bubble buddy" discount for campers already in a social bubble.
Trip guides are certified wilderness first responders with an aptitude for hygiene as well as health and safety best practices. Of course, paddling and portaging also creates natural physical distancing.
For more information about the Young Trippers Canoe Adventure Camp, including session dates and pricing, visit canoecampingtrips.ca/young-trippers/.
Learning Languages in the Outdoors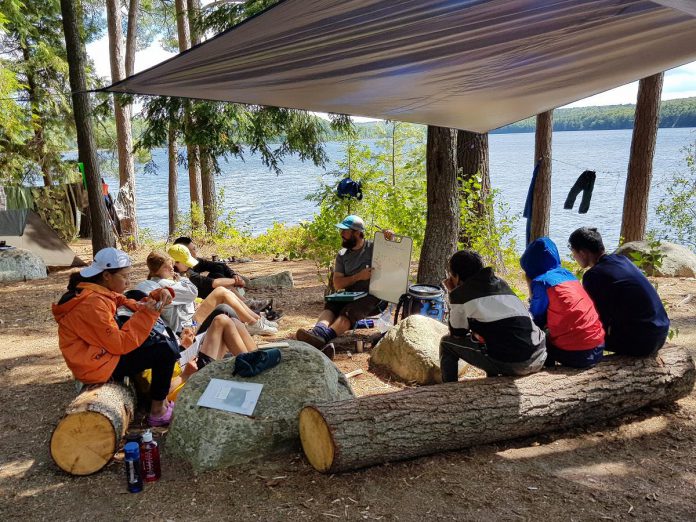 With its focus on experiential education, it's only fitting that The Land Canadian Adventures has partnered with Lakefield College School to offer three unique language-learning programs as part of the school's 2022 Summer Academy.
The programs, designed to take language learners to the next level in an outdoor setting, leverage the expertise of The Land Canadian Adventures co-founders Briagh and Bretton as English as a second language (ESL) instructors.
"We've taken the most fun parts of our jobs as ESL instructors — the field trips — and based our whole curriculum on the outdoors," Briagh explains. "Teamwork inherently happens as these groups need to communicate accurately with each other. It's a very kinesthetic learning opportunity and it engages people while distracting them from the fact that they're learning a language. It's a very immersive way to learn."
Tweet this quote
The English Enrichment Program, open to students ages 11 to 13, offers a three-week introduction to camping, canoeing, and wilderness living skills in a traditional Canadian camp environment while strengthening students' English communication skills. The program culminates with a two-night adventure into the Kawartha Highlands.
The French High School Credit is a month-long camp for students pursuing a grade 9 French credit. Students will develop their fluency in French as they learn to pitch tents, build fires, paddle, identify edible plants, imitate bird calls, and more. The program starts with online building of core language skills and is followed by three weeks of in-person learning at the Lakefield College School campus, where campers will build their skills towards at three-night adventure in the Haliburton Highlands.
Finally, the month-long English Credit Program is designed for international students, including some incoming Lakefield College School students. Newly arriving students will familiarize themselves with the school's campus while also learning about the Canadian cultural practice of canoe camping. They will gradually improve both their camping and language skills through a series of increasingly in-depth overnight trips, culminating in a four-night adventure in the Haliburton Highlands.
To learn more about the Learning Languages in the Outdoors programs, visit canoecampingtrips.ca/llo/, where you'll also find links to enrol in each program at Lakefield College School.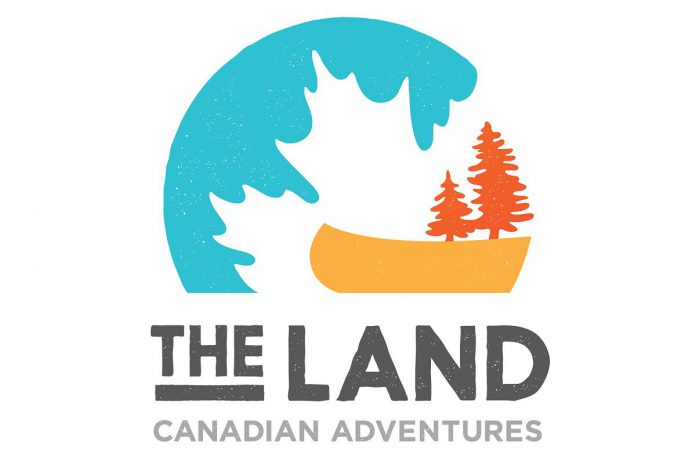 The Land Canadian Adventures is located at 10026 Highway 28 in Apsley, Ontario. For more information, visit canoecampingtrips.ca, email info@thelandcanadianadventures.com, or call 705-931-5305. You can also follow The Land Canadian Adventures on Facebook and Instagram.
This story was created in partnership with The Land Canadian Adventures.