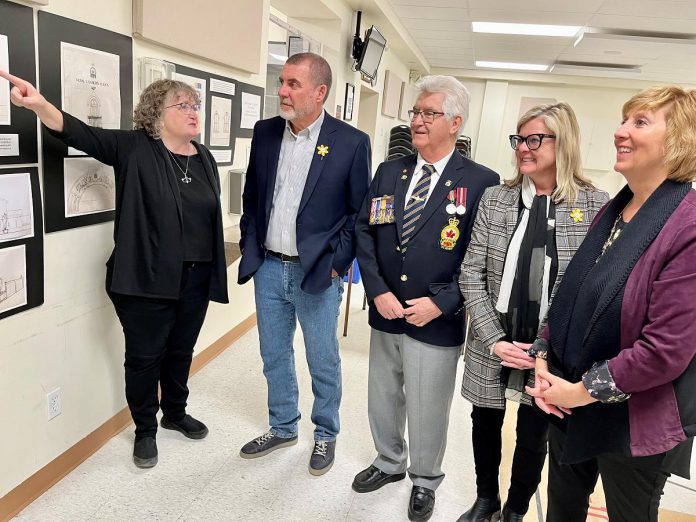 The Omemee Legion is one of nine non-profit organizations in Haliburton-Kawartha Lakes-Brock collectively receiving $875,700 from the Ontario Trillium Foundation's Resilient Communities Fund.
Haliburton-Kawartha Lakes-Brock MPP Laurie Scott made the announcement at the Omemee Legion on Thursday (April 21).
"This funding will help local non-profit organizations recover from the impacts of the pandemic and help grow their services and supports they offer," Scott said. "The Omemee Legion is using their $123,200 grant to construct a fantastic outdoor patio that will benefit community members and support their revitalization plans for the Legion."
Advertisement - story continues below
This was the second piece of good news on Thursday for Omemee, with the Ontario government also approving up to $3 million for a City of Kawartha Lakes project to reconstruct King Street.
Other organizations in Haliburton-Kawartha Lakes-Brock receiving grants from the Resilient Communities Fund include:
Kawartha Works Community Cooperative Inc. – $150,000
Pinnguaq Association – $149,800
Natural Hosemanship Association – $116,600
Abbey Gardens Community Trust Inc. – $91,900
Old Gaol Museum – $87,600
Kawartha Lakes Arts Council – $77,800
A Place Called Home – $69,700
Haliburton Highlands Land Trust- $9,100
The Resilient Communities Fund provides grants of up to $150,000 to eligible non-profit organizations to recover and rebuild from the pandemic. In total, the Ontario government is providing $95.8 million this year through the fund to help 1,146 non-profit organizations across the province.
The Ontario Trillium Foundation will continue to offer the Resilient Communities Fund in 2022-23.