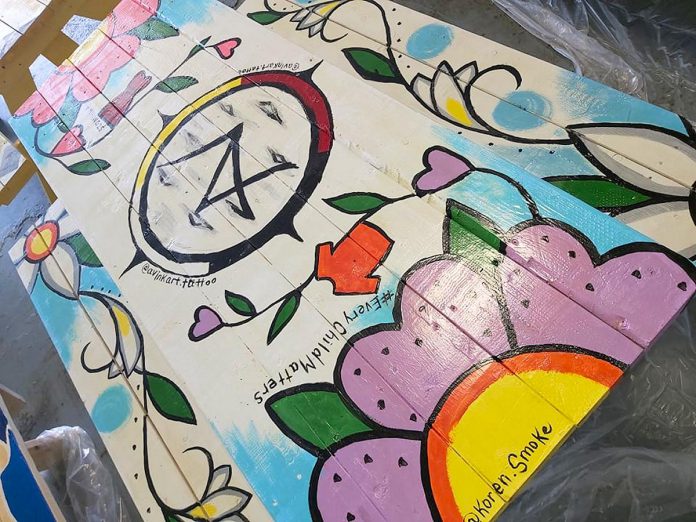 For the second year in a row, the Town of Cobourg is seeking local artists to paint picnic tables that will be on display throughout the downtown this summer.
The town launched the Painted Picnic Table Program in 2021 in partnership with the Cobourg Downtown Business Improvement Area (DBIA) as an initiative to find new and creative mediums to display original pieces from local artists.
As well as offering additional seating for residents and visitors to support downtown business and restaurants, the painted tables will help to beautify and transform the downtown area by adding colourful and unique displays showcasing the talents of local artists.
Advertisement - story continues below
"This creative initiative provides a new opportunity for our community and guests to appreciate the wonderful artistic talent we have here in Cobourg," says councillor and arts, culture, and tourism coordinator Adam Bureau in a media release. "Following the great response from the program in 2021, we can't wait to once again see the images and comments we receive of people interacting with the tables."
The Town of Cobourg will be providing 10 picnic tables and all painting supplies as well as a covered location for selected artists to complete their work. Interested local artists are encouraged to submit their painted picnic table design no later than June 3 to Jackie Chapman-Davis, community events coordinator, by email at jchapmandavis@cobourg.ca.
The artists whose designs are chosen for the 10 picnic tables will each receive a $300 honorarium. Artists looking for additional information about the program can email Chapman-Davis or call her at at 905-373-7976.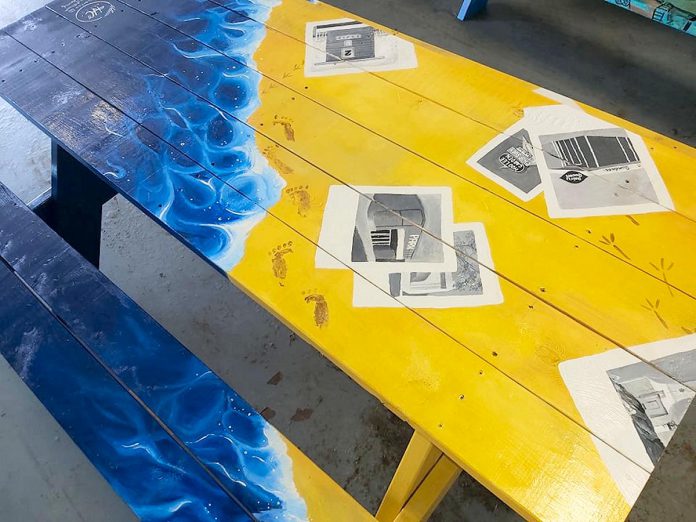 The picnic tables will make their first appearance Friday, July 8th in time for the Downtown Cobourg Pedestrian Friendly Walkway and will remain on display throughout the downtown and waterfront areas for the remainder of the summer.
The Town of Cobourg is also looking for a creative new name for the Painted Picnic Table program. Residents are encouraged to submit their ideas through the town's online public engagement platform at engagecobourg.ca or to leave a comment on the town's social media posts by June 10.
Once all submissions have been received, a panel consisting of Bureau and town staff will select the final name.