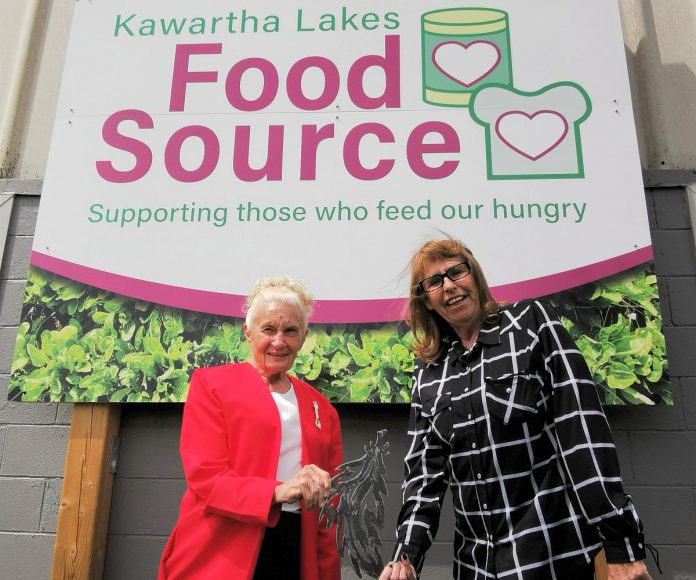 Kawartha Lakes Food Source has recognized Patty Jones with the Barbara Truax Volunteer Award for her dedication to the not-for-profit charitable organization.
Since 2018, Jones has volunteered with Kawartha Lakes Food Source, which procures and distributes food to 35 local agencies, advocates for food security and poverty-related issues, and collaborates with the community to support those in need.
"She gardens in our open garden beds, she picks up donations from our community partners who house our blue barrels, and she has travelled across the City of Kawartha Lakes to deliver the ingredients for our family cooking project," reads a media release from Kawartha Lakes Food Source announcing the award. "All of these roles, and she still wants more, in her effort to help as many people as she can."
Advertisement - story continues below
Tweet this quote
Jones is also one of the volunteers with the most accumulated volunteer hours, having worked over 140 hours in 2021.
"Patty brings a tremendous positive energy with her wherever she goes, and completes any task she's assigned with a smile," says community engagement coordinator Kate Dorotheou.
Kawartha Lakes Food Source established the Barbara Truax Volunteer Award — named to honour one of the organization's longest-serving volunteers — in 2018, and awards it each year to someone who has been an active volunteer for more than three years, is a positive force within the community, and is committed to the cause.
Truax joined the Kawartha Lakes Food Source board in 2002 at the very beginning of the organization, and remained an active committee member until late 2017. Although she has taken a less active volunteering role in the past few years, Truax still continues to participate in Kawartha Lakes Food Source events and shares her experience and expertise with staff and volunteers.