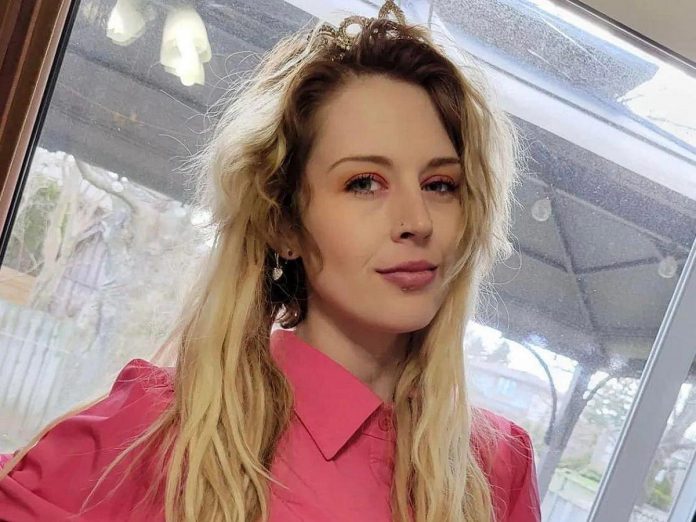 Port Hope police have confirmed that a woman's body discovered on Thursday (May 19) is that of missing 29-year-old Madison (Madi) Chard.
The Port Hope resident left her family home on Friday, April 22 to visit a friend and then she mysteriously disappeared.
Her mother received a final text message from Madison at 5:49 p.m. that day before her phone "went dark," according to a Facebook post by her father Mark Chard. Madison's phone was later recovered.
Advertisement - story continues below
After she disappeared, police released a description of Madison, including photographs of some of her distinctive tattoos. Due to the circumstances of her disappearance, police speculated Madison could have been a victim of human trafficking.
At 3:20 p.m. on Thursday afternoon, a woman's body was discovered in a wooded area near the Ganaraska River south of Jocelyn Street. After notifying the family, Port Hope police confirmed on Friday morning the body was that of Madison.
"She's at rest with the angels," wrote Madison's father on his Facebook page early Friday morning. "Thank you to everyone who tried to help in this very broken world. Leave our family to grieve and if you have any information, contact the police so our daughter can rest in peace."
Advertisement - story continues below
The Northumberland Ontario Provincial Police (OPP) and Port Hope police are conducting a joint investigation into Madison's death.
A post-mortem examination was conducted on Saturday (May 21) at the Centre of Forensic Sciences in Toronto. While further examination is underway and could take several months to complete, police say foul play is not suspected at this time.
Police are working with the community to establish a timeline of Madison's actions prior to her death. Investigators are asking anyone who may have any information to come forward, including with any observations, conversations or any interactions they may have had with her prior to her disappearance.
Advertisement - story continues below
The Northumberland OPP Crime Unit and Central Region Forensic Identification Services Unit are continuing the investigation under the direction of the OPP's Criminal Investigation Branch and in conjunction with the Port Hope Police Service and the Office of the Chief Coroner for Ontario.
Anyone with information about Madison's disappearance is asked to call Port Hope Police at 905-885-8123, the Northumberland OPP at 1-888-310-1122, or Crime Stoppers at 1-800-222-TIPS or online at stopcrimehere.ca.
This story has been updated with information about the post-mortem examination.