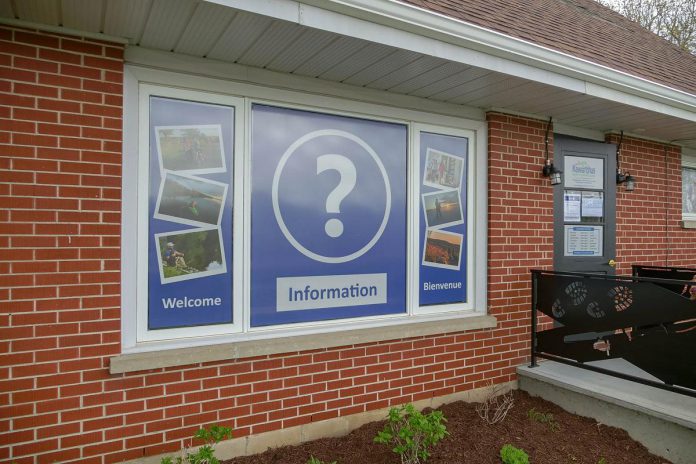 A new seasonal visitor information centre is now open along the Trent-Severn Waterway at Lock 18 in the Town of Hastings in Trent Hills.
Regional Tourism Organization 8 (RTO8) recently held the official soft opening of the Kawarthas Northumberland Visitor Information Centre, located in the former Lock Master's house at 9 Bridge Street.
RTO8 is a not-for-profit organization funded by the Ontario government to market the Kawarthas Northumberland region as a tourism destination to bring visitors to the City of Kawartha Lakes, the City and County of Peterborough, and Northumberland County.
Advertisement - story continues below
"This initiative brings both a federal and provincial partnership together — Parks Canada and the Province of Ontario," says RTO8 executive director Brenda Woods in a media release. "The support from them both over the past three years to make today happen has been amazing. We've taken a vacant asset of Parks Canada and turned it into a showpiece to service the region."
The Kawarthas Northumberland Visitor Information Centre is Ontario's first-ever visitor information centre operated by a Regional Tourism Organization, with funding from the Ministry of Heritage, Sport, Tourism and Culture Industries to hire two full-time student travel counsellors for the centre.
The visitor centre offers information on the entire region and features a new state-of-the art digital kiosk. The goal is to encourage longer stays and increased tourism dollars spent within the region and for visitors to explore further within the entire Kawarthas Northumberland region.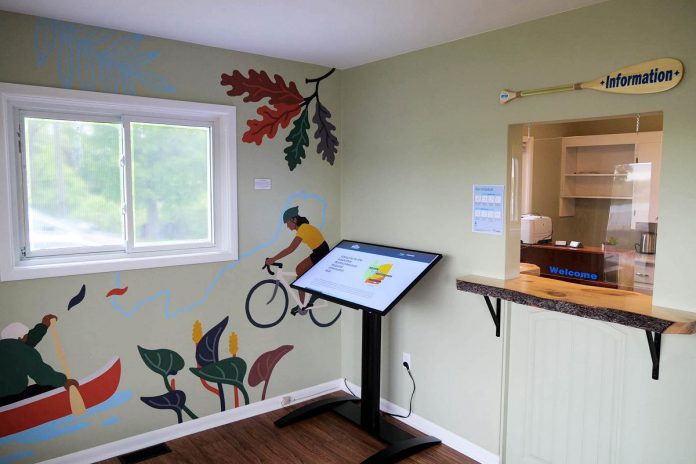 "The new visitor information centre is perfectly located along the magnificent Trent-Severn Waterway which connects all the Kawarthas Northumberland regions," says Eileen Lum, manager of tourism for Northumberland County.
"When you enter inside, vibrant murals showcase the exciting experiences that await visitors. This is a great one-stop hub for planning your vacation in Kawarthas Northumberland."
The two murals were created by Indigenous artists Tia Cavanagh and Caitlin Taguibao. Cavanagh's "Giigoonh" mural features local fish species, and Taguibao's mural features outdoor activities and includes a hand offering up a butter tart, representing the popular Kawarthas Northumberland Butter Tart Tour.