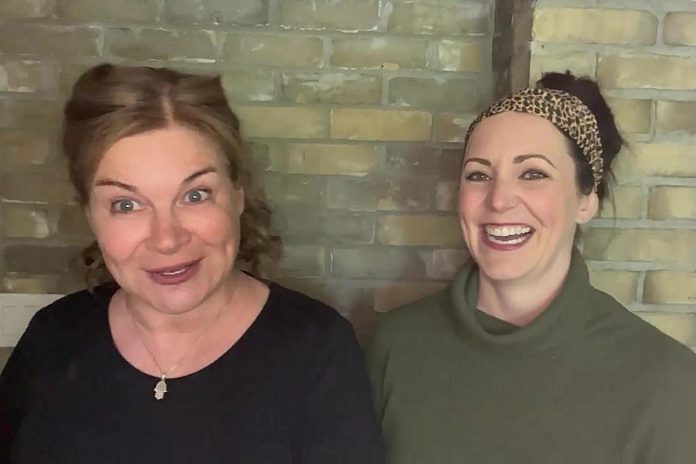 New Stages Peterborough returns to the stage in June for the first time since the pandemic began, with one big change to the leadership of the non-profit theatre company.
Linda Kash and Megan Murphy will perform a staged reading of the hilarious dark comedy Fly Me to the Moon at 7:30 p.m. on Sunday, June 19th — Father's Day — at Market Hall Performing Arts Centre in downtown Peterborough.
New Stages has also announced that, after 25 years at the helm, founder Randy Read will be stepping down as artistic director at the end of 2022, passing the reins to Mark Wallace.
Advertisement - story continues below
Wallace, a Dora award-winning theatre artist who moved to Peterborough 15 years ago, has been involved with New Stages for more than 10 years, as an actor, board chair, and — most recently — as associate artistic director.
While Read is leaving his role as New Stages' artistic director, he will continue to be involved with the theatre company as a director and an actor.
As for the June 19th staged reading of Fly Me to the Moon, it's the first live theatre production from New Stages since Peterborough native Dave Carley's play Canadian Rajah was performed at the Market Hall on March 8, 2020. New Stages had been planning to stage Every Brilliant Thing, directed by Linda Kash and starring Steve Ross, at the Market Hall this past January when the omicron wave hit.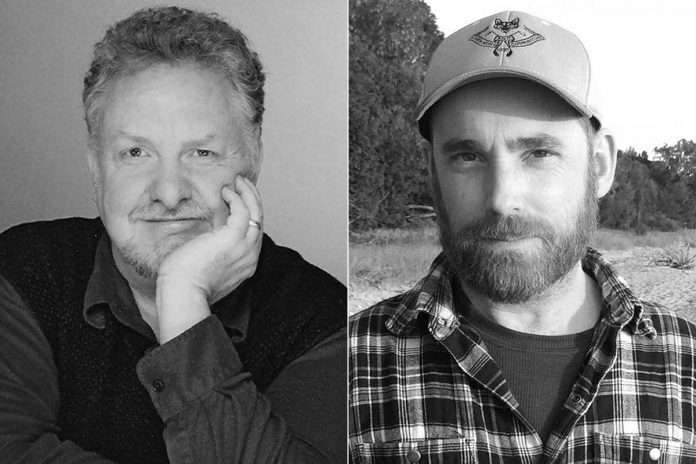 Written in 2012 by Irish playwright Marie Jones, Fly Me To The Moon tells the story of caregivers Francis and Loretta, who face a dilemma when the 84-year-old Sinatra fan they are caring for dies on on pension day.
Beyond the laughs, the play raises poignant questions about how to properly care for an aging population, and the need to adequately compensate the people who provide care.
Tickets for Fly Me To The Moon are $25 (or $14 for arts workers or the underwaged), including HST and fees, and are available at the Market Hall box office (140 Charlotte St., Peterborough) from noon to 5 p.m. Monday to Friday, or online at markethall.org/fly-me-to-the-moon/.
VIDEO: Irish accent hijinks with Linda Kash and Megan Murphy
That was a week to remember, Peterborough! Hope you're all power-full and recovering well after the windstorm. On a much-needed lighter note, we're thrilled to be presenting the dark comedy FLY ME TO THE MOON by Irish playwright Marie Jones on Sunday June 19th at Market Hall. Meg Murphy and Linda Kash are tuning up their accents as we speak. Find out more and reserve your tickets at https://markethall.org/fly-me-to-the-moon/

Posted by New Stages Peterborough on Friday, May 27, 2022