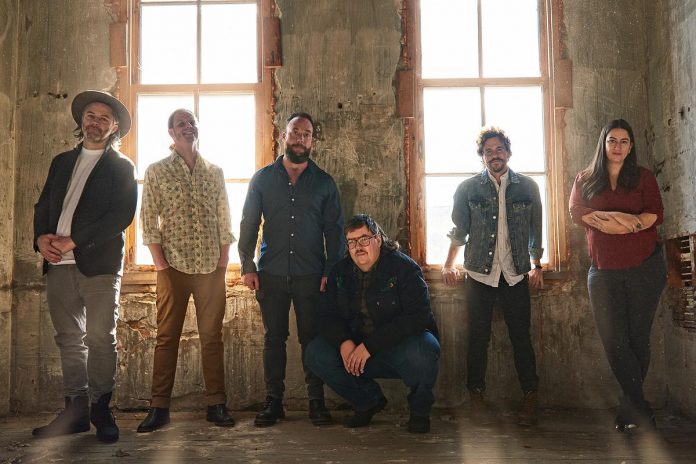 Peterborough Musicfest, Canada's longest-running free-admission summer music festival, is returning to the Fred Anderson Stage at Del Crary Park this summer with a full lineup of 16 performances by a range of Canadian musical artists.
Festival board chair Paul Rellinger and general manager Tracey Randall, along with host Vince Bierworth, made the lineup announcement at the Silver Bean Café in Millennium Park on Wednesday morning (June 8) — although five shows are still to be announced.
Eighties new wave band The Spoons will kick off the festival on Canada Day (Friday, July 1st), which will include a Peterborough Rotary-presented fireworks display after the performance, with concerts at 8 p.m. every Wednesday and Saturday during July and August until Saturday, August 20th.
Advertisement - story continues below
"Thirty-four months waiting is a long time," said Randall, who has been with Musicfest since she was named interim general manager in 2013, offered the position on a permanent basis shortly after.
"We bring joy and laughter and happiness to Peterborough. A lot of people who can't afford a ticket anywhere else come and enjoy the music. It (the pandemic) was tough on all of us (the Musicfest team). We've got some great marketing staff. We're going to bring people in from out of town to spend their money here."
Admission to the festival is free of charge thanks to sponsorships (mostly by small locally owned businesses including kawarthaNOW), support from multiple levels of government, fundraising initiatives, and private donations. Randall noted that sponsorships remains the life blood of the festival.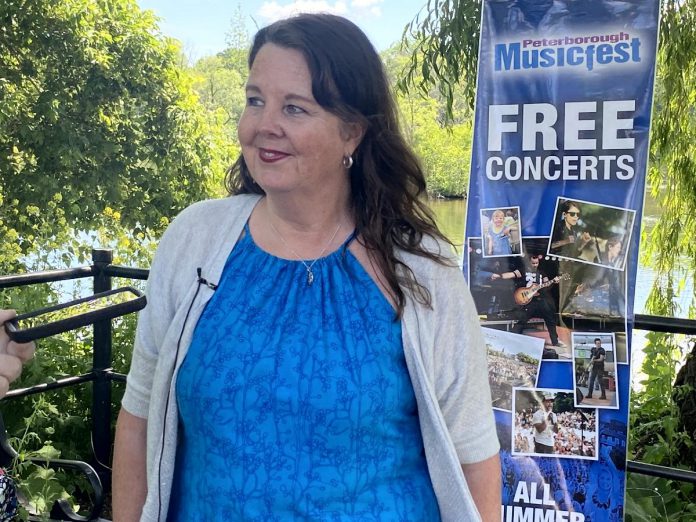 Tweet this quote
"We've got about eight new sponsors and a couple moved up (their level of giving)," Randall said. "A couple had to move down. We're working hard on attaining more sponsorships. I can't spend the money until I've made it."
Back in March at Market Hall, at a special event for festival sponsors including a intimate concert with Serena Ryder, Rellinger and Randall announced Scottish-Canadian singer Lawrence Gowan will perform on Saturday, July 2nd and Canada's favourite cover band Dwayne Gretzky will perform on Saturday, July 16th.
Since then, the festival has also revealed performances by indie rockers The New Pornographers on Saturday, July 9th and a double-header on Wednesday, August 3rd featuring rock singer JJ Wilde (Jillian Dowding) and pop singer Suzie McNeil.
Advertisement - story continues below
Here's the full lineup as announced on Wednesday:
Friday, July 1 – The Spoons (new wave)
Saturday, July 2 – Gowan (rock)
Wednesday, July 6 – The Sam Roberts Band (alt rock)
Saturday, July 9 – The New Pornographers (indie rock)
Wednesday, July 13 – All Revved Up (Meatloaf tribute)
Saturday, July 16 – Dwayne Gretzky (pop-rock tribute)
Wednesday, July 20 – The Last Waltz (The Band tribute), with a tribute to the late Ronnie Hawkins featuring The Weber Brothers
Saturday, July 23 – To be announced
Wednesday, July 27 – To be announced
Saturday, July 30 – To be announced
Wednesday, August 3 – Suzie McNeil & JJ Wilde (pop-rock and rock)
Saturday, August 6 – To be announced
Wednesday, August 10 – The Strumbellas (indie rock)
Saturday, August 13 – Chicago Transit (Motown/classic rock tribute)
Wednesday, August 17 – Hotel California (Eagles tribute)
Saturday, August 20 – To be announced
VIDEO: "Spirits" – The Strumbellas

Peterborough Musicfest debuted on July 1, 1987 under the name Peterborough Festival of Lights with concert series founder, the late Fred Anderson, at the helm. This is the 35th season of Peterborough Musicfest, which has been absent from Del Crary Park for the past two summers due to the pandemic. The festival's last full season was in 2019, when it drew around 135,000 people with a lineup that included City and Colour (Dallas Green), The Reklaws, Crash Test Dummies, The Sheepdogs, Tyler Shaw, 54-40, and more.
There was a season 34 in 2021, albeit it looked much different. Musicfest presented a virtual concert in partnership with Showplace featuring The Reklaws with James Barker.
Then, in late August, presented The Sam Roberts Band and The Weber Brothers Band to close out the Peterborough Memorial Centre drive-in concert series.
Advertisement - story continues below
Tweet this quote
In his comments, Rellinger noted it has been some 1,100 days since the lineup for the pre-pandemic 2019 season was announced.
"To say today was a long time coming is an understatement," he said. "But good things don't only come to those who wait. They also come to those forced to wait. And on this beautiful day we're going to hear good things in the form of Peterborough Musicfest's 35th season lineup."
"Somewhere Fred Anderson is smiling. He brought Canadian jazz great Moe Koffman to Del Crary Park on July 1st, 1987 and, for the next 16 summers, made it his mission to ensure all had full access to quality entertainment each summer. All these years later, that remains the guiding mantra of Musicfest."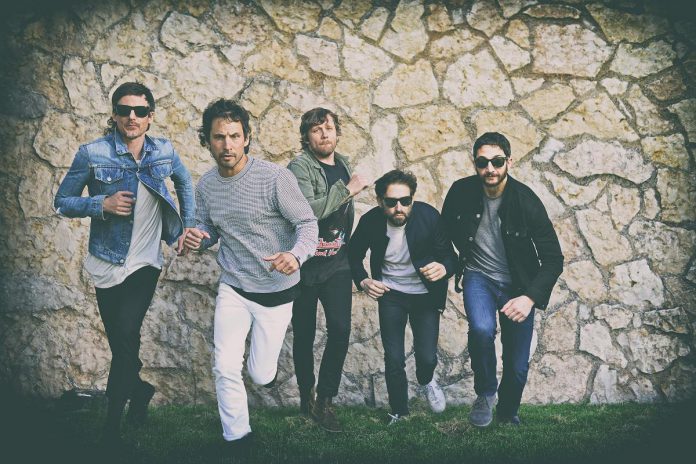 "Live music is a very powerful thing, bringing us together like few other communal experiences," added Rellinger. "As we've seen in Ukraine, music has brought light where there is darkness; hope where there is despair. This summer in Del Crary Park, it will bring joy and smiles as, for a few hours each Wednesday and Saturday night, all the other stuff goes away and we are the community we want to be. The community we deserve to be."
"I can't remember who was headlining in 1990 when I first stumbled upon what was then known as the Festival of Lights. I can't remember who I was with. What I do recall is asking someone if this is a one-off and hearing back that it happens all summer long and it doesn't cost a cent to attend. Here we are, all these years later, and that revelation still has my full attention. It's my hope it still has yours."
For more information on Peterborough Musicfest, visit www.ptbomusicfest.ca.
This story has been updated with further details from the announcement.