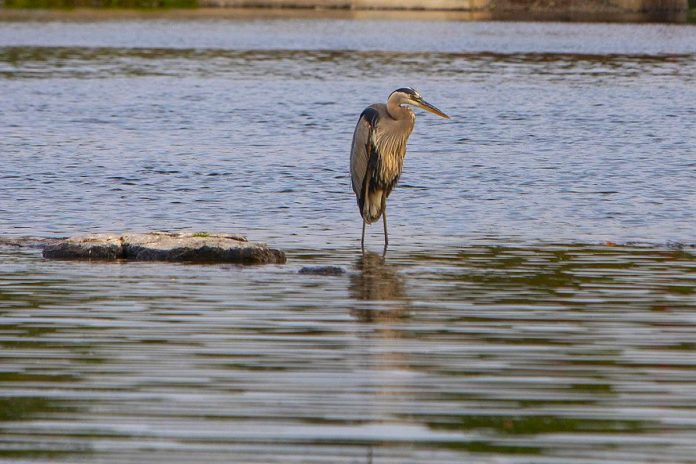 Peterborough residents are being invited to help select the city's first official bird in a contest intended to raise awareness of Peterborough's recent designation as an entry-level bird-friendly city.
On June 27, Peterborough city council approved an application from Bird Friendly Peterborough, a community group made up of representatives from local nature-focused organizations, electing the city as being bird friendly through Nature Canada's Bird Friendly City certification program. In April, Nature Canada certified Peterborough as having met the entry-level requirements of the program through existing city policies and community programs.
The "city bird" contest is open to all Peterborough residents who can select their favourite local bird species, from a list of 16 curated by Bird Friendly Peterborough, through an online survey at connectptbo.ca/climate (hard copies are available at City Hall at 500 George Street North).
Advertisement - content continues below
Tweet this quote
"Selecting an official city bird for Peterborough is a great way to get residents excited about the launch of Bird Friendly Peterborough," says city cuncillor Kim Zippel, chair of the environment and climate change portfolio, in a media release. "A city bird would also help increase the awareness of how important birds are to our ecosystems."
Until September 5, residents can select five of their favourite bird species from the following list: American Yellow Warbler, Baltimore Oriole, Belted Kingfisher, Black-capped Chickadee, Bufflehead, Cedar Waxwing, Common Loon, Dark-eyed Junco, Double-crested Cormorant, Great Blue Heron, Northern Cardinal, Northern Flicker, Osprey, Pileated Woodpecker, Red-tailed Hawk, and Red-eyed Vireo.
Following the contest, which will narrow the list to the top five bird species, Peterborough's first official "city bird" will be announced at the inaugural City of Peterborough Environmental and Climate Action Expo at Ecology Park on Friday, September 23rd,
For more information about Bird Friendly Peterborough, including how to make homes and businesses bird friendly, visit www.birdfriendlypeterborough.ca.