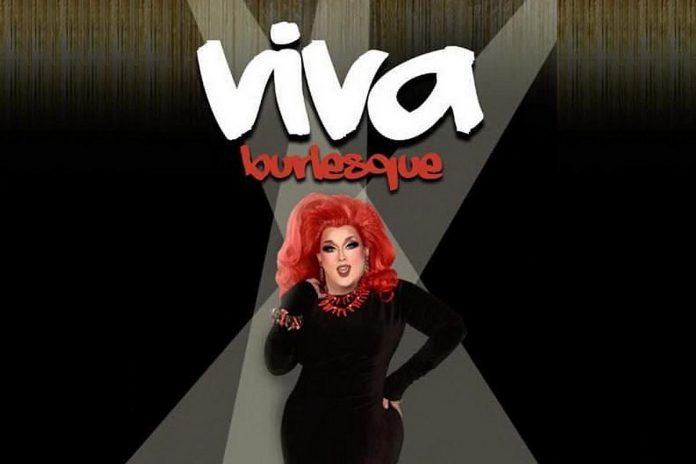 One of the most successful Pride events ever in Haliburton County is returning in 2022.
Viva Burlesque, the latest incarnation of 2019's sold-out Burlesque Ball, will take place at 7:30 p.m. on Friday, August 26th at Pinestone Resort (4252 Haliburton County Road 21, Haliburton) — on the eve of the final weekend of Minden Pride.
Hosted by Carlotta Carlisle, the adult and licensed event features some famous and beloved stars from Toronto's drag scene, including Katrinka Kature, Perla, and Vitality Black. The evening will also include dancing, a show tune sing-a-long, several local performers, and more.
Advertisement - content continues below
"It's a drag event obviously, but I want to make room for some artful dialogue too," says Viva brainchild Collin Burke, co-owner of Russell Red Records in Haliburton, in a media release. "I love performance of any kind really and, though drag is always one of the most fun and most provocative kinds of performance, I hope to also bring in some more avant garde tones this year."
Tickets are $45 per person, available exclusively in person from Russell Red Records at 173A Highland Street in Haliburton or online at www.russellredrecords.ca.
As well as being a go-to local destination for vinyl, new and used music, and state-of-the-art electronic components, Russell Red Records is an inclusive and queer-friendly place.
"We are making Russell Red a hub for all things Viva Burlesque," Burke says. "Get your tickets, get some party music, get your drag accessories — it will be a one stop shop for Pride and the event," says Burke.
For more information about other events planned for Minden Pride, which runs from August 22 to 28, visit www.mindenpride.ca.