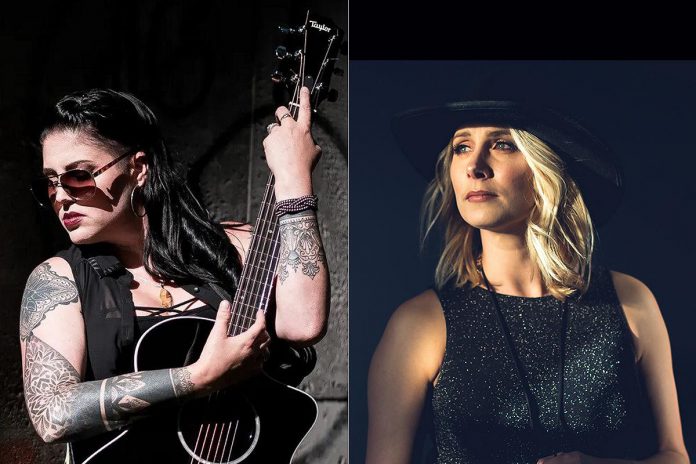 Downtown Peterborough is celebrating local musical talent by launching a new "groovy" two-day music festival just in time for the Labour Day long weekend.
'Labour Jam Weekend' will feature an eclectic mix of genres from 11 well-known local musical acts, including headliners Lindsay Barr and Melissa Payne.
Musicians will be performing in the courtyard of Peterborough Square, at the corner of Water and Charlotte streets, during the afternoons and evenings of Friday, September 2nd and Saturday, September 3rd.
Advertisement - content continues below
Tweet this quote
"We are thrilled to be presenting Labour Jam Weekend in our newly renovated courtyard at the Peterborough Square," says Peterborough Square property manager Cheryl McQueen in a media release. "We have always envisioned the courtyard as a bustling community space and outdoor concert venue. Labour Jam Weekend will be the first big music event at the courtyard, and we couldn't be more excited to host."
With many downtown Peterborough festivals cancelled during the first two years of the pandemic, the Labour Jam Weekend gives local musicians the opportunity to once again perform in front of a large audience in the downtown.
"The last two years have deepened my gratitude for every live performance that comes my way, especially opportunities such as this one that involve performing for my community," says Peterborough musician Evangeline Gentle, who will be performing at 5:30 p.m. on Friday afternoon.
VIDEO: "So It Goes" – Evangeline Gentle

Below is the full Labour Jam Weekend line-up and schedule. Along with their dancing shoes, festival-goers are asked to bring their own chair and blanket. The festival will go on rain or shine, except in the event of thunderstorms.
Friday, September 2 (2 to 9 p.m.)
Washboard Hank & Pineapple Frank (bluegrass) – 2:00-3:00 p.m.
The Fabulous Tonemasters with Bridget Foley (blues) – 3:00-4:00 p.m.
The Hippy Chicks (rock) – 4:15-5:15 p.m.
Evangeline Gentle (folk/pop) – 5:30-6:30 p.m.
Blue Hazel (folk/country) – 6:45-7:45 p.m.
Lindsay Barr (pop/rock) – 8:00-9:00 p.m.
Saturday, September 3 (3 to 9 p.m.)
The Griddle Pickers (bluegrass) – 3:00-4:00 p.m.
Carling Stephen (jazz) – 4:15-5:15 p.m.
Hillary Dumoulin (folk) – 5:30-6:30 p.m.
Dylan Ireland (folk/pop/rock) – 6:45-7:45 p.m.
Melissa Payne (folk) – 8:00-9:00 p.m.
Advertisement - content continues below
Funding for local musical acts at Labour Jam Weekend comes from the Music Performance Trust Fund (MPFT) a non-profit organization funded by major record labels that supports thousands of live, admission-free musical programs annually in the United States and Canada.
Working with union locals, MPFT has special funding this year for Labour Day that will employ hundreds of musicians across North America over the long weekend.
Creating opportunities for musical performance has been a labour of love for Union of Professional Musicians AFM Local 518, which has promoting and protecting professional musician across eastern Ontario since 1920.
Advertisement - content continues below
Tweet this quote
"Music festivals play a vital role in the career of many up-and-coming musicians," says Local 518 secretary-treasurer Sue Moore. "Festivals act as a real launch pad for musicians to build audience momentum and to take that leap into the professional music arena. We couldn't be happier to be partners in presenting Labour Jam Weekend where local bands are the primary focus."
Along with the Union of Professional Musicians AFM Local 518, Labour Jam Weekend is presented in partnership with The Boro, the Peterborough Downtown Business Improvement Area, Peterborough Square, Oldies 96.7, The Wolf 101.5, kawarthaNOW, and Shorelines Casino.
Follow @TheBoroPtbo on Instagram for festival news and content.
VIDEO: "I Don't Dance" – Lindsay Barr

VIDEO: "September Skies" – Melissa Payne