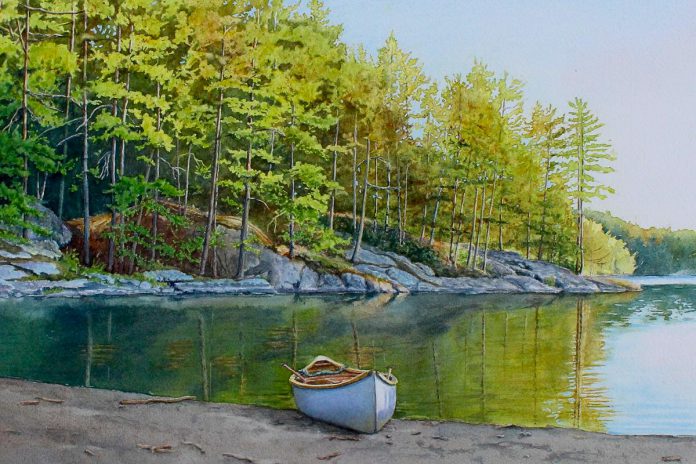 Attention all art lovers! Mark your calendars and get ready to travel around Peterborough and the Kawarthas to see local artists at work in their studios when the 38th annual Kawartha Autumn Studio Tour returns the weekend of September 24th and 25th.
It's an opportunity to visit 39 local artists at 34 studio locations from Stoney Lake to Keene, with participating artists opening the doors of their studios to members of the public, who can meet with the artists and browse and purchase their work. The free, self-guided tour runs from 10 a.m. to 5 p.m. on both Saturday and Sunday.
Organized by the Art Gallery of Peterborough, the Kawartha Autumn Studio Tour features artists working in a wide range of disciplines, styles, and media. According to Andrew Ihamaki, the gallery's Education Programming Coordinator, the tour is very much a "choose your own" art adventure experience.
VIDEO: Kawartha Autumn Studio Tour 2022
"Once you pick a studio or series of studios, it can be so vastly different depending on where you're going," he says, adding no two people going on the tour will have the same experience and everyone will come away with something different.
Not sure where to start? This year, the Kawartha Autumn Studio Tour is available on the free Toureka! app, which allows you to plan, track, and navigate your desired tour stops. You can download the app from the Apple App Store or Google Play.
Tweet this quote
You can also get a preview of the work of participating artists by visiting the Art Gallery of Peterborough's "Kawartha Autumn Studio Tour: Selections" exhibition, which is on now until Sunday, October 2nd at the gallery at 250 Crescent Street in downtown Peterborough.
"Anyone who isn't sure who they want to check out can come to the gallery first in the lead up to the tour, or even on the tour dates," Ihamaki says.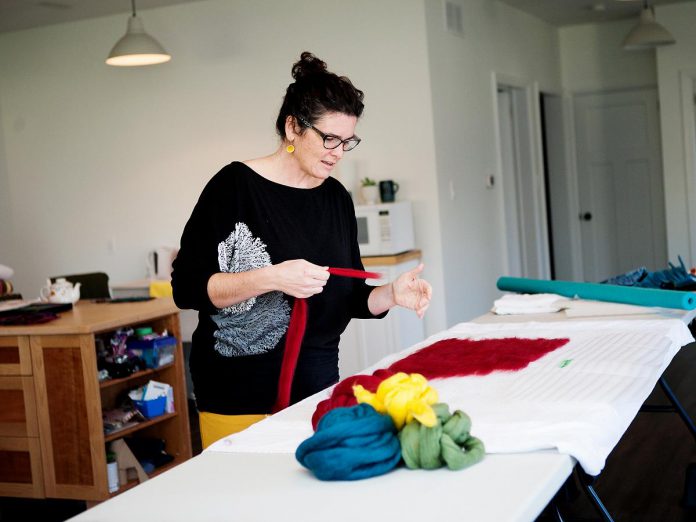 Ihamaki recommends people who want to know more about participating artists check out their bios on the Art Gallery of Peterborough website at agp.on.ca/kast or pick up a studio tour brochure, available at various locations around town. You can also read about the participating artists on the Toureka! app.
Since the Art Gallery of Peterborough opened its doors in 1974, it has become a hub for connecting the local community with the arts. The annual Kawartha Autumn Studio Tour is one of many educational and community outreach programs the gallery provides for the community of Peterborough and the surrounding area.
By connecting people with local artists in their studios, Ihamaki says, the Kawartha Autumn Studio Tour helps remove the barriers between local artists and the community. It gives people the opportunity to visit their favourite artists or discover new ones, learn about their artistic practice, and have the chance to purchase their work and support the region's artists. As the Art Gallery of Peterborough doesn't take a commission from any of the studio tour sales, all proceeds go directly to the artists.
One artist participating in this year's tour is Christianna Ferguson, who works in textiles with a speciality in felt. Her creations vary from wearable pieces to wall hangings. Working with felt allows Ferguson to explore colour, texture, pattern, and form in endless ways. She was featured in the 2018 exhibition "Shrine" by Felt :: Feutre Canada, a national not-for profit organization for Canadian feltmakers. Ferguson's studio is located at 16 Bishop Street in Lakefield (Tour Stop 18).
Also participating in this year's tour is multi-disciplinarity visual artist Stan Olthuis. Unbiased to materials in his work, Olthuis is driven by concept and process, exploring the relationship between people and objects. He uses a variety of power tools, house paint, and found objects to make different types of visual art, interactive art, and wall sculptures. You can find Olthuis's studio at 225 McGill Street in Peterborough (Tour Stop 10).
Those interested in glass and stonework will want to check out Christy Haldane, who uses found stone and wood as well as recycled window glass in her unique sculptures, and Kira Robertson, who works with glass to create wonderfully whimsical beads and beautifully unique jewellery pieces. You can find both Haldane and Robertson at 620 Romaine Street in Peterborough (Tour Stop 11A).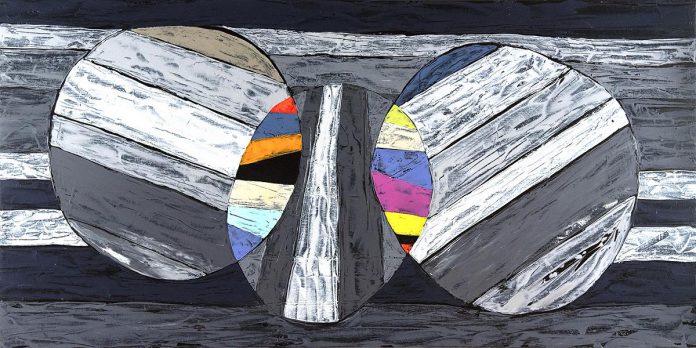 Those drawn to ceramics will want to see the collaborative work of Thomas Aitken and Kate Hyde. The duo combines Aitken's strong forms with Hyde's passion for narrative and surface embellishments to create hand-produced porcelain tableware. You can visit their studio at 844 Rock Road in Warsaw (Tour Stop 24).
These are only a few of the 40 artists participating in this year's Kawartha Autumn Studio Tour, with tour stops in the City of Peterborough, the Village of Lakefield, and communities across Peterborough County including Keene, Puffer's Shore, Millbrook, Curve Lake, and more.
Some stops on the tour are commercial studios, while others are located in the artist's own home or garage. As all locations, Ihamaki explains, visitors will be able to meet and speak with artists in the space where they create their artwork.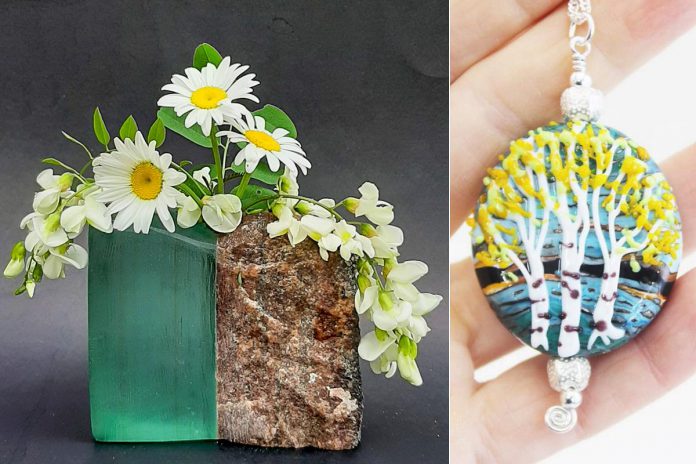 Tweet this quote
"Being able to have that one-on-one and that chance to meet them and connect with them is what's so amazing and special about the studio tour," Ihamaki says.
Not only does the Kawartha Autumn Studio Tour attract local art lovers, it draws tourists from outside the region, including Europe and the U.S.
"We have a lot of people who make this specific trip up to Canada or to this area for the Kawartha Autumn Studio Tour," Ihamaki says.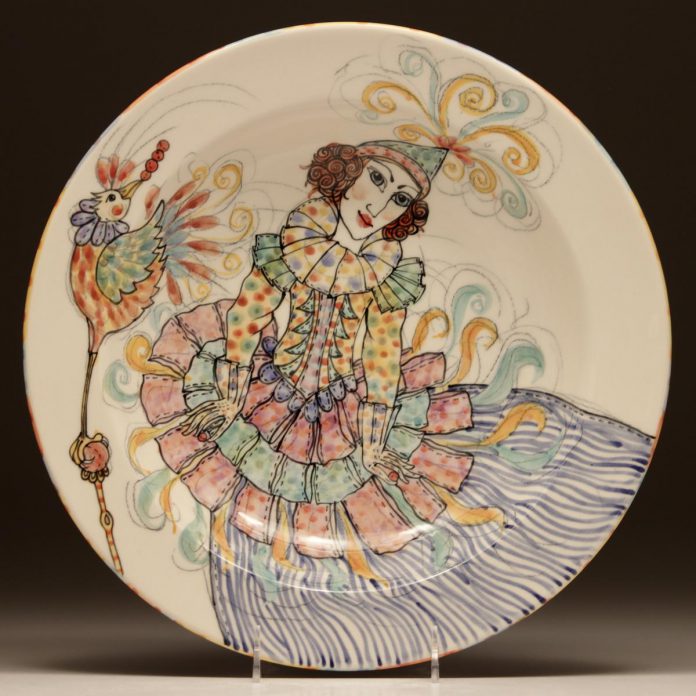 According to Ihamaki, the Kawartha Autumn Studio Tour is one of the longest continually running studio tours in Canada, which he says "is pretty amazing."
Last year, the tour saw its best year ever in art sales and attendance was strong, with more than 6,000 visitors experiencing the tour — generating an estimated $650,000 for the local economy.
To learn more about the Kawartha Autumn Studio Tour and the Art Gallery of Peterborough, visit the gallery's website at agp.on.ca. For updates, you can also follow the gallery on Facebook, Twitter, and Instagram.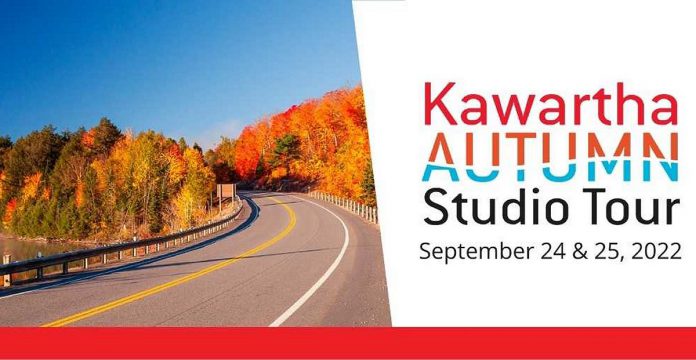 This branded editorial was created in partnership with the Art Gallery of Peterborough. If your business or organization is interested in a branded editorial, contact us.