The Peterborough Symphony Orchestra is returning to Showplace Performance Centre in 2022/23 with its first full season of five concerts since the pandemic began.
Single tickets are now available for each of the five Saturday night concerts, running from November until next May. Single tickets are $33, $48, or $55 depending on where you sit, except for the annual holiday concert, where tickets are $45. Student tickets for all concerts, including the holiday one, are $12 (available online only).
Season subscriptions are also still available, with prices ranging from $105 to $235 depending on seating and only $10 per concert for student subscriptions.
Advertisement - content continues below
According to the orchestra's general manager Lee Bolton, 300 people have already subscribed for the season but great seats are still available for individual concerts.
"People who act fast can scoop up those last few aisle seats," Bolton says in a media release.
New this season is the orchestra's "rush ticket" option, where seats are available on the day of the concert for only $20 (online only, depending on availability).
To purchase single tickets any time, visit tickets.showplace.org (student tickets are only available online).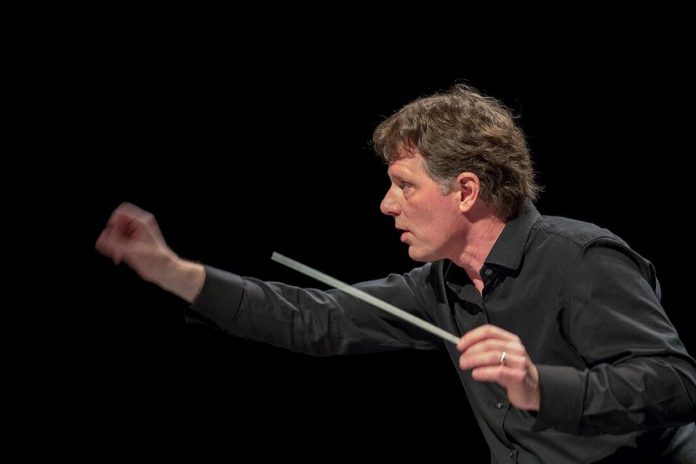 You can also purchase single tickets in-person at the Showplace box office at 290 George Street North, by calling at 705-742-7469, or by emailing boxoffice@showplace.org. The box office is open 10 a.m. to 4 p.m. Monday to Thursday and for 90 minutes before each concert. For season subscriptions, email admin@thepso.org.
Here are the concerts in the Peterborough Symphony Orchestra's 2022/23 season:
"Welcome Back" (Saturday, November 5, 2022 at 7:30 p.m.)
The Peterborough Symphony Orchestra performs Beethoven's Symphony No. 5, the world's most famous symphony featuring the most famous four notes in history, and a stunning piece by brilliant Canadian composer Kevin Lau, Between the Earth and Forever, spotlighting soloist Snow Bai on the erhu, a traditional Chinese stringed instrument.
"A Holiday Welcome" (Saturday, December 10, 2022 at 7:30 p.m.)
A holiday tradition returns with a delightful program of seasonal music for the whole family, including classical and popular pieces featuring one of Canada's most celebrated baritones, James West.
"An Intimate Welcome" (Saturday, February 4, 2023 at 7:30 p.m.)
An intimate evening of music "just for us." Hear the winds of the Peterborough Symphony Orchestra perform music of freshness, sparkle, and vigour by Strauss and Gounod, while the orchestra's principal string players treat you to Dvorak's evergreen quintet, Opus 77.
Advertisement - content continues below
"Welcome Spring" (Saturday, April 1, 2023 at 7:30 p.m.)
The Peterborough Symphony Orchestra performs Sibelius' Symphony No. 2, a magnificent, sweeping, joyful symphonic journey towards spring's returning light. Virtuoso pianist Alexander Panizza joins the rchestra for Tchaikovsky's passionate and emotional Piano Concerto No. 1, "where the heart meets the sleeve."
"Welcome to the Dance" (Saturday, May 27, 2023 at 7:30 p.m.)
A fiery evening of music moving to the rhythms of social change with guest Sarah Lewis, Peterborough's first poet laureate. The Peterborough Symphony Orchestra performs Stravinsky's Firebird Suite, Florence Price's Dances in the Canebrakes, and Bernstein's Symphonic Dances from "West Side Story."
kawarthaNOW is proud to be a media sponsor of the Peterborough Symphony Orchestra's 2022/23 season.