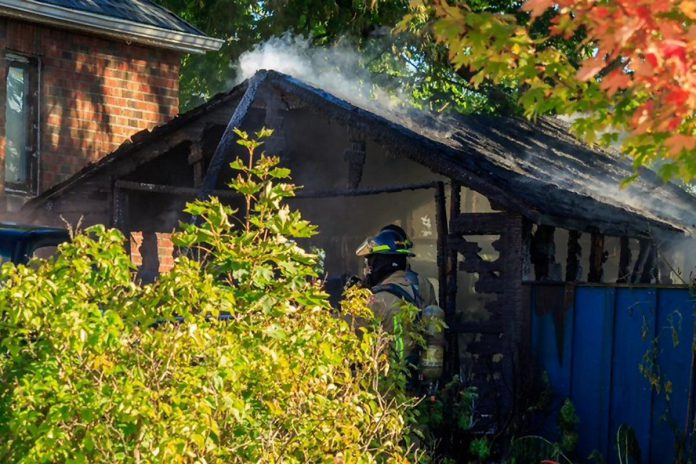 A garage fire at a Peterborough home on Thursday afternoon (September 29) caused an estimated $75,000 in damage.
At 3:38 p.m. on Thursday, Peterborough Fire Services responded to the report of a garage fire on Brunswick Avenue west of High Street.
Upon arrival, fire crews found the garage fully engulfed in flames, with a vehicle inside the garage also fully engulfed in flames.
Advertisement - story continues below
The intensity of the fire had caused it to spread to a home on one side of the garage. The fire also caused exposure damage to the home on the other side of the garage. Another vehicle in front of the garage received exposure damage as well.
Fire crews quickly extinguished the fire in the garage and the two vehicles and homes.
An occupant of one of the homes was treated for burns and transported to Peterborough Regional Health Centre, where they were treated and released.
The cause of the fire is undetermined at this time.