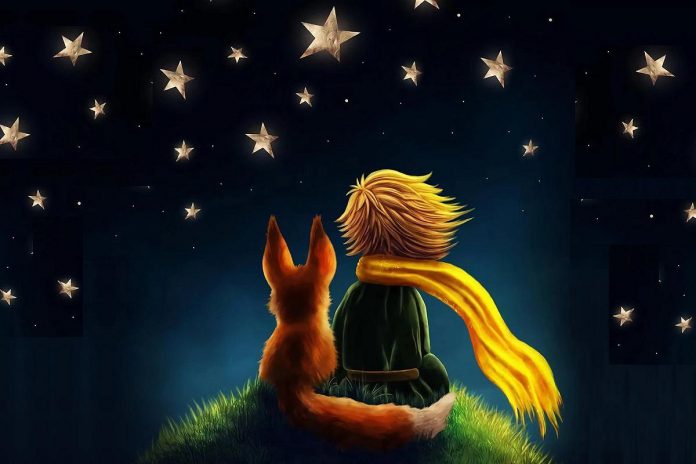 "Here is my secret. It is very simple: you can only see well with the heart. What is essential is invisible to the eyes." – The Fox in The Little Prince
The Peterborough Theatre Guild is bringing one of the world's most beloved stories to life when it presents Cummins and Scoullar's The Little Prince at the Guild Hall (364 Rogers St., Peterborough) for eight performances from December 2 to 10. Tickets are available for $10 by calling the box office at 705-745-4211 or online at peterboroughtheatreguild.com.
The family holiday musical, with music by Rick Cummins and script and lyrics by John Scoullar, is adapted from the 1943 novella Le Petit Prince, written and illustrated by French writer and military aviator Antoine de Saint-Exupéry.
In Cummins and Scoullar's adaptation, a narrator (the Aviator) begins by recalling why his six-year-old self decided to become a pilot instead of an artist after grown-ups couldn't understand his drawings. Then he recounts how many years later, after crashing his plane in the Sahara desert, he encountered a young boy (the Little Prince) from a small asteroid known as B-612 on Earth.
Advertisement - story continues below
After describing his home world, including his love for a vain and silly Rose growing there, the Little Prince also tells the Aviator of his visits to a number of other planets, each inhabited by a single narrow-minded grown-up — the King, the Conceited Woman, the Businessman, the Lamplighter, and the Geographer — and, after he arrives on Earth, his encounters with the Snake, the Flower, and the Fox.
While Saint-Exupéry's Le Petit Prince is written in the style of a children's book, it makes timeless observations about the nature of adults, innocence, self-discovery, and the meaning of love and loss. It became Saint-Exupéry's most successful work, selling an estimated 140 million copies worldwide, which makes it one of the best-selling books in history.
Saint-Exupéry had himself crashed into the Sahara desert in 1935, when he attempted a flight to beat the airspeed record from Paris to Saigon. After four days in the desert, he and his navigator were on the verge of death when a desert tribesman rescued them. A year after Le Petit Prince was published in 1943, Saint-Exupéry disappeared over the Mediterranean while flying a reconnaissance mission for his French air squadron.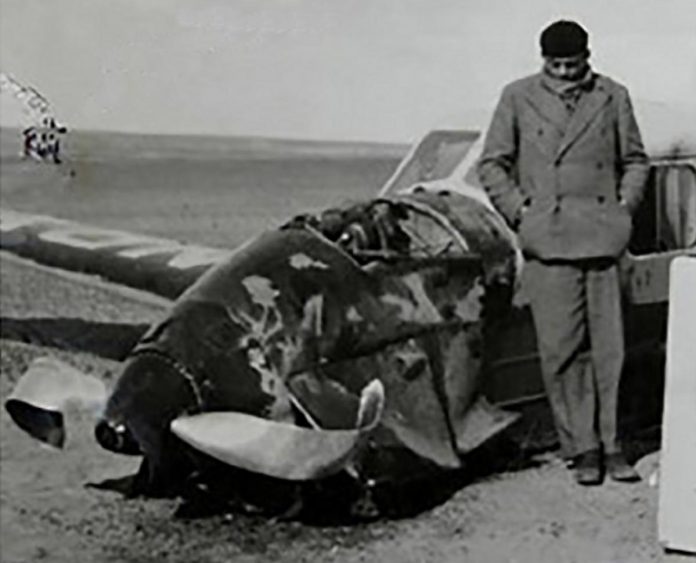 The Peterborough Theatre Guild production of Cummins and Scoullar's The Little Prince, directed by Jacqueline Barrow, features whimsical dance numbers with a cast of one adult actor and 25 children and teens who animate the stories the Little Prince shares with the Aviator.
"I am so incredibly proud of this amazing cast that represents an entire spectrum of age and so much talent," Barrow says. "I took on this project to find my way back to the stage, and to offer this community an opportunity for safe, accountable, youth-driven theatre where creativity, expression, and a sense of ownership is encouraged."
The sole adult in the Peterborough Theatre Guild production is Andrew Loeb, who is making his theatrical debut as the Aviator. The young cast members in the production include Cailleach Beaton as the Little Prince, Maeve O'Neill as the Rose, Norah Von Beiberstein as the Fox and Mountain Echo, Darragh O'Connell as the King and the Lamplighter, Makynlee Sheppard as the Conceited Woman, Jude O'Neill as the Businessman, the Geographer, and the Snake, and Alice Loeb as the Desert Flower.
Advertisement - story continues below
Tweet this quote
Other cast members include Zannah Fenlon, Skye Beaton, Winnie Theobald, Mya Anderson, Maisie Sheppard, Pippa Peckham, Jule Loeb, Eliza Leahy, and Zoe Stevenson as the Wall of Roses, the Stars, and the Trees, and the dance ensemble of Alice Loeb, Emma Marchant, Evelyn Leahy, Alaina MacDonald, Sydney Ross, Elsa Norton, and Anna McIntyre. Emma Ivanov is the understudy for the Aviator, with other members of the cast also serving as understudies for different roles.
Linda Kash is creative consultant, with Caoimhe MacQuarrie as assistant director, Ina Stenner as production manager, and Tracy Magee-Graham as stage manager (and photographer).
Other members of the creative team and crew are Zoe Dunaway and Saoirse MacQuarrie as assistant stage managers, Elaine Day as property manager and costume and wardrobe design, Joanne Anderson and Emily McKenzie as costume and wardrobe assistants, Joanne Anderson and Emily McKenzie as property assistants, Al Tye for set design, John Robinson for lighting, Abby Duncan for sound, Brooklyn Fudge for choreography, and Shelley Moody for makeup, with Elliot Loeb as artist and tech assistant. Also backstage are Tonya Bosch, Meaghan Sheppard, Tiffany Marchant, and Courtnie Trahan, with child care by Heather Speight.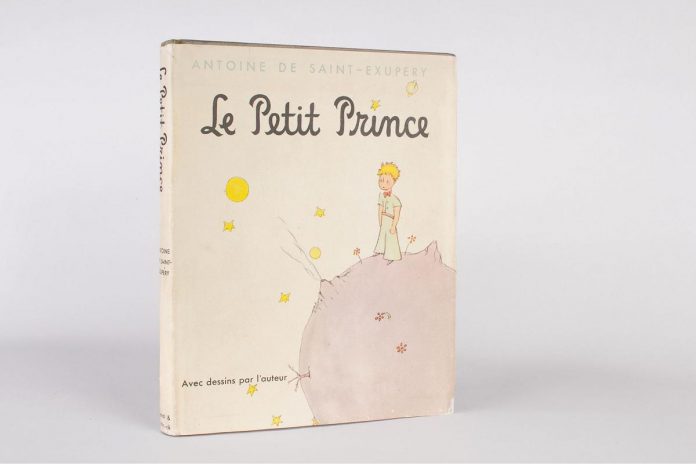 "This production is about finding a sense of wonder and excitement in a world of preoccupied grown-ups, where magic and innocence is threatened, and I am so grateful to be able to present this vision to an audience," Barrow adds.
Cummins and Scoullar's The Little Prince runs from Friday, December 2nd to Saturday, December 10th, with performances at 7 p.m. on December 2 and 6 to 9, and 1 p.m. matinee performances on December 3 and 4 and 10.
While audience members are encouraged to wear masks at all performances, a special evening performance on Friday, December 9th will be available for those more comfortable attending a show with COVID protocols. Masking will be required for that performance and there will be limited audience capacity with spaced seating.
Advertisement - story continues below
Cummins and Scoullar's The Little Prince runs for around 90 minutes with one intermission.
Mindful of family budgets during the holidays, the Peterborough Theatre Guild has set the cost for each performance to only $10 per person.
Assigned seating tickets are available by calling the box office at 705-745-4211 (leave a message if the box office is not open) or online anytime at peterboroughtheatreguild.com. For December 9th tickets, email Yvonne MacDougall at pearlwildmacdougall@yahoo.com.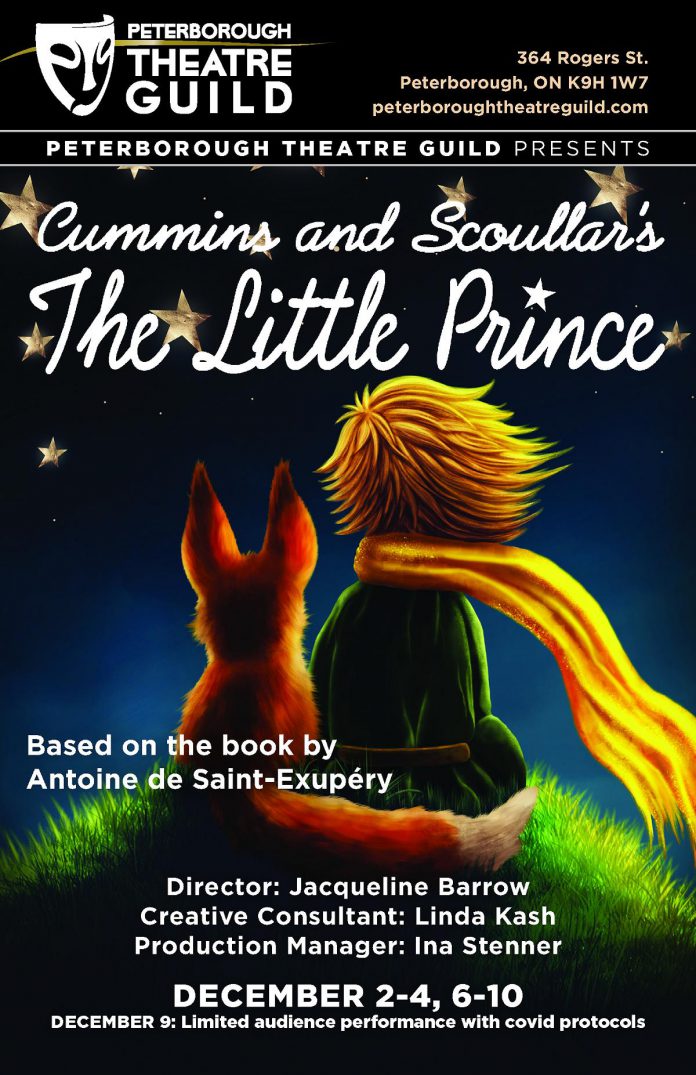 kawarthaNOW is proud to be a media sponsor of the Peterborough Theatre Guild's 2022-23 season.