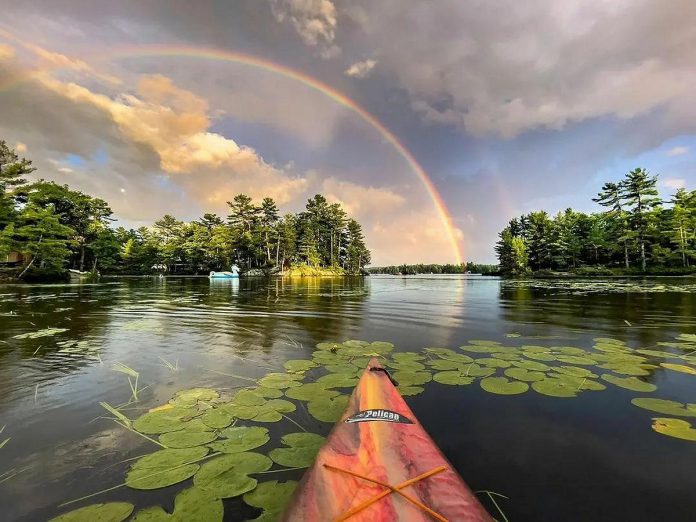 Since 2012 — for a full 10 years — I've been selecting and posting a photo of the day on Instagram, and then also sharing it on our other social media channels. I'm always on the lookout for photos from across our five-county readership area that represent the beauty of the Kawarthas, regardless of the season. I find the photos by checking for our #kawarthaNOW hashtag each day on Instagram.
In the course of 10 years, I've come to know and appreciate many of the photographers who regularly tag us on Instagram and allow us to share their photos. Some of them have become friends. This past year, many of our "regulars" have appeared multiple times in our top nine photos of each month, having shared so many photos with us over the year.
So it's no surprise you'll find many of them in our top photos of the last year which, for the first time, includes a record number of 22 photographers. There were so many wonderful captures in 2022, and I'm very grateful to all the photographers who allowed us to share their work and the beauty of the Kawarthas with you. Happy New Year to them and and to all of you, our readers!
If you want to get on our top photographers list, all you need is an Instagram account and to use our hashtag #kawarthanow when posting your photo. We share photos from across our readership area, which is the five-county area surrounding Peterborough which includes Peterborough, Northumberland, City of Kawartha Lakes, Haliburton, and Hastings (we sneak in the occasional Algonquin Park picture as well, particularly if it's by a Kawarthas photographer).
To see our daily shares of photos, follow us on Instagram @kawarthanow and check out our feed's highlight reels for recaps of every month in 2023.
Advertisement - story continues below
#1. Rainbows and unicorns! Kayaking on Kasshabog Lake with Mike Quigg @_evidence_
Posted August 30, 2022
#2. Wild rice (manoomin) on Chemong Lake by Emma Taylor @justemmataylor
Posted July 9, 2022
#3. Late spring kayak on Lower Buckhorn Lake by Memtyme @memtyme
Posted May 27, 2022
#4. Kawartha rainbow from the dock by Stephanie Lake @byethelake
Posted July 14, 2022
#5. Beautiful Big Bald Lake and common loons by Henry Rozema @hjrozemaphotography
Posted September 27, 2022
Advertisement - story continues below
#6. Following an adult loon and loonlet from Matt Parish @dude_with_a_r10
Posted July 6, 2022
#7. Beautiful blue heron by Curtis Parypa @curtis_snapshot
Posted September 17, 2022
#8. A series of photos following adults loons and loonlets on Lake Scugog by Rachelle Richard @rachelle_richard_photography
Posted June 23, 2022
#9. A stunning spring sunset on Millbrook Mill Pond by Kirk Hillsley @kirkhillsley
Posted April 22, 2022
#10. Mergansers with the Monday morning feeling! From Cindy Bartoli @cbart03
Posted June 6, 2022
#11. Classic canoeing on the Burleigh Ridge, Raccoon Lake with Barry Killen @theburleighridge_beareh
Posted July 19, 2022
Advertisement - story continues below
#12. The magic of Fairy Lake Island on Stony Lake by Ward Strickland @ward.strickland
Posted June 12, 2022
#13. Ground Hog Day sunrise over Little Lake Peterborough by Brian Parypa @
Posted February 2, 2022
#14. Pollinator magic on the first day of fall in Peterborough by Tim Haan @tim.haan.photography
Posted September 22, 2022
#15. Pigeon Lake ski time from by Fred Thornhill @kawarthavisions
Posted February 12, 2022
#16. Brown-eyed susans in August by Lori McKee @l_mckee
Posted August 6, 2022
Advertisement - story continues below
#17. May sunrise on Chemong Lake by Erin Shannon @kawartha_girl
Posted May 29, 2022
#18. November sunset by Joe Yusiw @kawartha_joe
Posted November 11 , 2022
Posted January 22, 2022
#20. Cardinal hoping for spring by Cliff Homewood @kerrybrook
Posted March 13, 2022
#21. Stoney Lake lily pads by Martha Hunt @____marthahunt___
Posted September 15, 2022
#22. A good friend emerges from a long winter by Kathryn Frank @_katy.did.it
Posted March 28, 2022