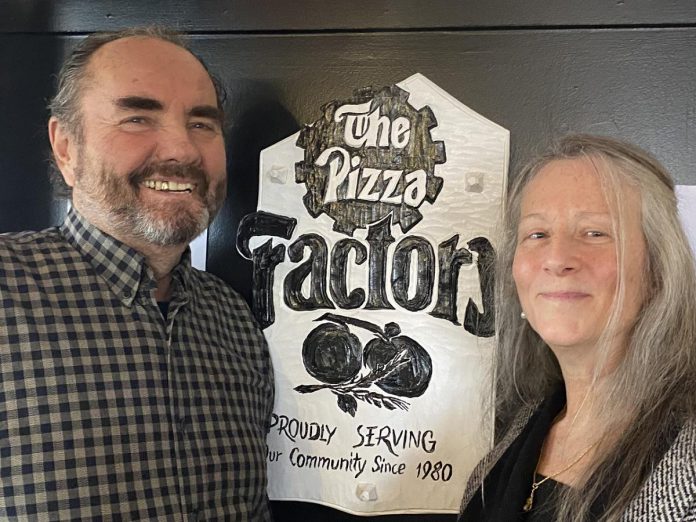 Anyone planning to drop by The Pizza Factory this month to personally thank Peter and Anna Bouzinelos best be prepared: the soon-to-retire couple is going to turn the tables on you.
With the doors of the iconic Peterborough restaurant set to close for good on January 29th — close to 43 years after they were opened — Peter and Anna are the ones who are grateful for those who have not only dined at the Lansdowne Street West landmark but have also shared their life milestones with them.
"The Pizza Factory is a unique place … a place where a lot of beginnings have occurred, where a lot of emotions have been felt," says Anna, noting marriage proposals, anniversary celebrations, countless birthdays, and post-funeral remembrances are as much as part of the restaurant's DNA as the tables they were marked at.
Advertisement - story continues below
Tweet this quote
"People have shared many of their stories with us and gone through many milestones with us. We're very honoured to have been a part of so many lives."
As Peter puts it, it's "the people" that he and his wife will miss the more than anything, adding "I'm praying to be healthy and strong to see the last customer."
That prayer, discloses Anna, is well founded as the restaurant's imminent closing has been necessitated and hastened by stern "doctor's orders."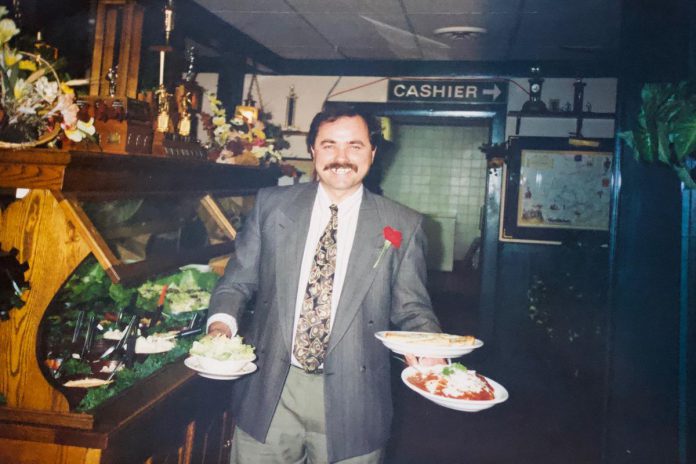 "My health is not the greatest," says Peter, who suffers from rheumatoid arthritis and complications caused by the stress.
"Before COVID, my doctor told me 'Peter, you can't carry on the way you have with stress. You need to retire. You need to step back.' When people walk into our door, I want to be able to say 'Hi. Welcome. Have a seat.' Now I can't walk around the tables (to chat with customers). The strength in my legs is not there. I don't feel 68 (years old) but my body says you have a lot of miles, so you better slow down."
And so the difficult — agonizing, actually — decision to call it a day, made in conjunction with Anna and the couple's four older children, was made. February will see the landmark cleared out with a new tenant — a restaurant chain, confirms Peter, but not one that is Italian food-oriented — taking possession on March 1st.
Advertisement - story continues below
While The Pizza Factory's closing, on the surface, is just another on a long list of longtime hospitality business closures seen in recent years — think Trentwinds, The Carousel, Miss Diana's, and The Rock Haven, for example — the back story behind its opening remains one that never gets old and, as such, pays homage to those who came to Canada with virtually nothing and made their way via a incomparable determination to succeed.
Peter arrived in Montreal in 1970 at age 17 from his birth home of Koutsi, Greece, disembarking from his flight with $150, an empty suitcase, and a return flight ticket he was determined not to use.
With an aunt and uncle living in Kingston, he gravitated there and took on a series of jobs, including an initial foray as a construction labourer. But more to the point, and crucially, he reconnected with Tom Malakos, a teen friend from Greece. Together, they operated a deli until, upon the invitation of Ken Pappas, they both came to Peterborough in 1975.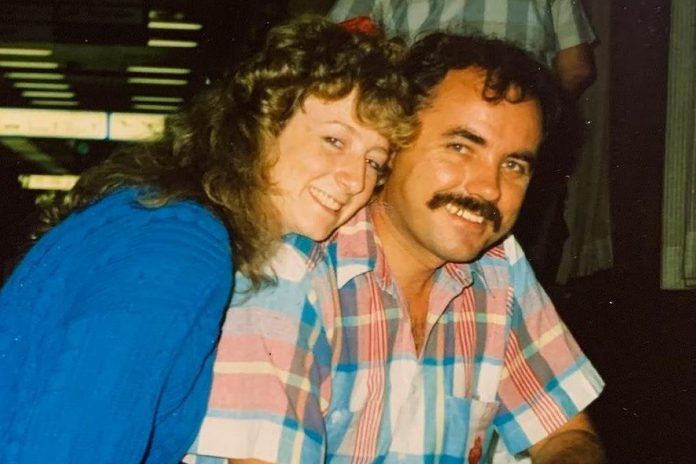 "I knew construction (work) wasn't for me," says Peter. "I wanted to see people. I like to interact with people. Construction doesn't do that. You just fight with two-by-fours. If you're all alone, how are you going to learn English?"
Settled in the city, Peter and Tom took over management of the Tropicana Restaurant at the Simcoe Street bus terminal. A number of restaurant opportunities presented themselves and the pair took full advantage: Tom's Pizza, Constantine's, Toby's, Mother's, and Milo's all came under their management.
However, it was their purchase of Captain's Cove, a fish-and-chips eatery at Lansdowne Street West and The Parkway, that led to the April 10, 1980 opening of The Pizza Factory. They were partners there until 1992 when Tom bought Trentwinds.
Advertisement - story continues below
Tweet this quote
Peter was on his own but not for long. In 1981, Anna had come to work for Peter, serving as well as holding down hostess and bookkeeping positions. Peter was impressed by her the moment she walked in the door — so impressed that, in 1992, he took her to Greece where they were married. In a sense, Peter literally took his work home with him.
"The light came on when she came in and said 'I want a job,'" recalls Peter, adding "You could tell she had a very good upbringing. You could tell she'd be serious and sincere about her job."
Peter and Anna raised four children, two of whom work with them at the restaurant running the take-out and the kitchen. Now, their two other kids are helping out "because we're so busy," says Anna.
"It's all hands on deck right now. A past employee has come in and helped. So many people we know are asking 'Do you need help? We'll come the last day. We'll do whatever you want.'"
"When we had the romaine shortage, we were having a really hard time going all over Peterborough trying to find romaine. Customers came in and said 'We'll go look for you. We know how busy you are.'"
Over the years since opening, The Pizza Factory has faced serious challenges in terms of maintaining its slice of the pizza pie. Olive Garden came in the early 1990s and left just as quickly. Boston Pizza, which is still open, is down the road on Lansdowne Street.
While acknowledging competition has been a constant in a sector where it is awfully tough to sustain any longevity, Peter says words spoken to him long ago by Don Buys (of Buys Excavating fame) served him well then and continue to ring in his ears today.
"He knew my name but he called me Greek," laughs Peter. "He said 'Greek, look after your customers and don't worry about the rest. You worry about what you're doing here.' That was the best advice."
"Two things. When you see a customer at the door, number one, be thankful that customer came to your door. He or she had so many choices to go any other door. The other thing is don't judge that person if he has a tie on or just an ordinary shirt. Don't say 'Sir, what are you here for?' Treat everyone with respect and dignity."
Advertisement - story continues below
Tweet this quote
Now, as the days to closing check off on the calendar with increasing rapidity, both Peter and Anna are nothing but grateful for the support of customers, both of the longtime and new variety, as well as the Peterborough community as a whole.
"Peterborough people are amazing," praises Peter. "It's like everyone was selected to be here. I respect, I value, what Peterborough has done for me personally. It opened the door and said 'Come on in' with no promises of anything. I am very thankful that I settled here in Peterborough."
At some point in February — the date is yet to be finalized — the couple will auction off restaurant tables, furniture, and other assorted items with all proceeds going to Kawartha Food Share. As well, until closing, coffee mugs, T-shirts, toques, and hats with the Pizza Factory logo on them are being sold, again benefiting Kawartha Food Share.
Peter also plans to keep the sign message board outside the restaurant in place. After fixing it up, he will to donate the advertising space to groups looking to post their community messages at what is arguably the city's busiest intersection.
And for those worried about being able to access Peter's World-Famous Caesar Dressing, fret not — they will continue to produce and distribute the dressing as well as Peter's 100% Pure Extra Virgin Olive Oil from Peter's Famous Foods, with plans to return it to shelves at Foodland and Sobeys after a pandemic-forced break.
As for the couple's retirement plans, Anna is quick to answer.
"My first retirement project is to get him healthier," she says, to which Peter says "She's not a sergeant but she is CEO."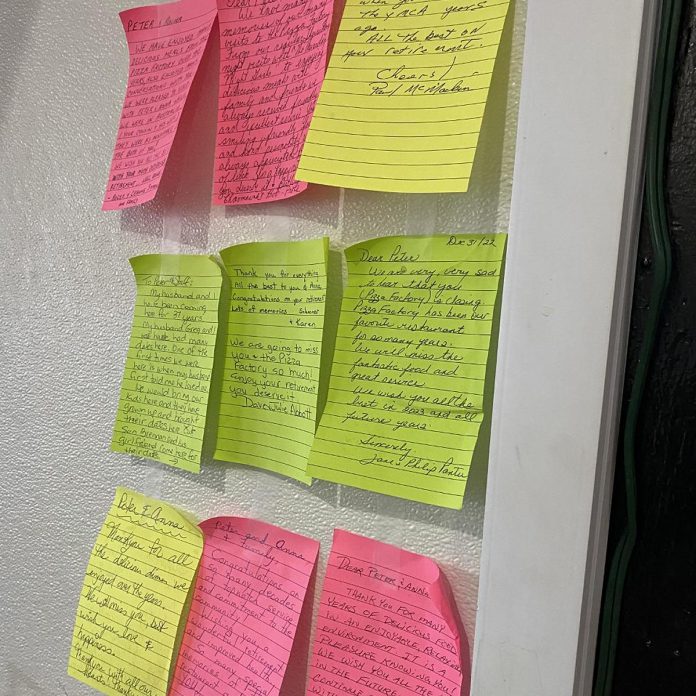 Tweet this quote
Now they'll both have plenty of time to reflect on the their blessing of having had numerous loyal employees and customers whom they remains extremely grateful.
"We have a lot of people coming in crying," says Anna.
Fighting back tears of his own, Peter's final words are simple but dripping with sincerity.
"I'm going to miss you all. I love you all."
This story has been updated with some additional information about Peter's World-Famous Caesar Dressing.