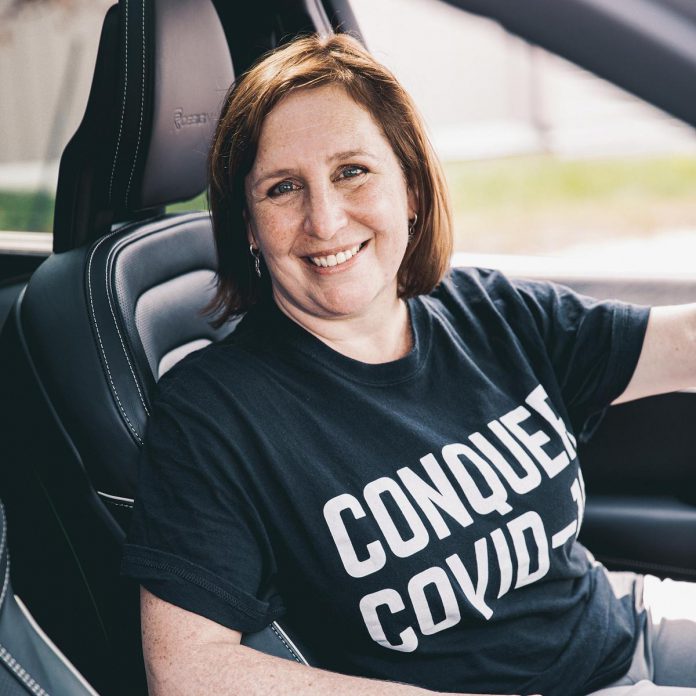 Laurie Dillon-Schalk is the new executive director of the Community Foundation of Kawartha Lakes.
The board of directors of the charitable organization, which was established in November 2019, made the announcement on Wednesday (January 11).
"The board is very excited to welcome Laurie to our Community Foundation," says board president Mike Bellamy in a media release. "Laurie brings a wealth of experience from both the private & non-profit sectors that will be of tremendous benefit to the Community Foundation, here in Kawartha Lakes."
Advertisement - story continues below
Dillon-Schalk has more than 20 years of experience in the private sector, including 12 years in senior strategy roles at major marketing and advertising agencies including Rove Marketing, The Fourth Agency, FUSE Marketing Group Inc., Evidently, FCB Global, JWT, and WestJet. Most recently, she founded the data intelligence agency Social Wisdom.
Dillon-Schalk also has non-profit leadership and fundraising experience from her role as a co-founder of Conquer COVID-19, one of Canada's fastest-growing national pandemic relief efforts in 2020. The 120-volunteer organization built a private supply chain of medical personal protective equipment and delivered it to hospitals, long term care homes, women's and homeless shelters, community health organizations, First Nations, and more. As part of her efforts, Dillon-Schalk worked closely with the Bobcaygeon Relief Fund's leadership team.
She has a BA in economics fom the University of Waterloo and MBAs from the University of Toronto's Rotman School of Management and the ESCP Business School.
Advertisement - story continues below
A seasonal cottager and property manager in Kawartha Lakes for over 20 years, Dillon-Schalk and her family purchased a maple syrup hobby farm near Bobcaygeon and Fenelon Falls in 2018. During the pandemic, she relocated from Toronto to Kawartha Lakes.
She is also a member of the 2022-23 board of directors of Regional Tourism Organization 8 (RTO8), funded by the Ontario Ministry of Heritage, Sport, Tourism and Culture Industries to promote regional tourism activity in the area that is now branded as Kawarthas Northumberland.
Dillon-Schalk, who began in the executive director role on January 10, can be contacted at laurie@kawarthafoundation.ca.