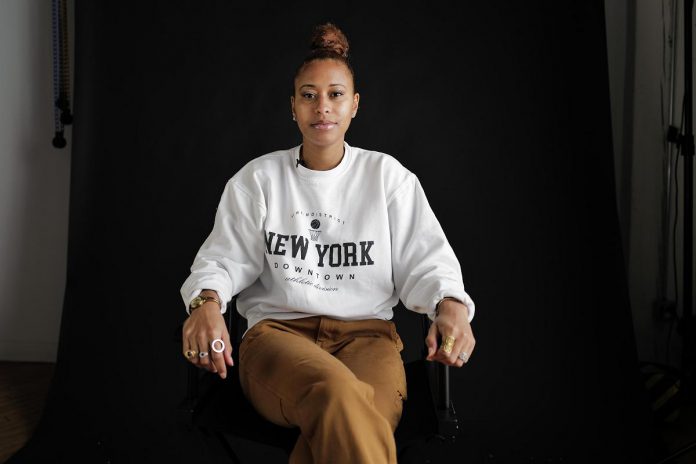 Peterborough's ReFrame Film Festival has announced a series of live and virtual events as part annual documentary film festival, running from January 26 to February 3.
Already announced is the exclusive, in-person opening night screening of Laura Poitras's film All the Beauty and the Bloodshed, which takes place at 7 p.m. on Thursday, January 26th at Showplace Performance Centre. Prior to the screening, Alice Williams will open the festival with a prayer, Cormac Culkeen will give a musical performance, and ReFrame creative director Amy Siegel will speak about the festival program. Opening night tickets, which are sold separately, are $20 or pay what you can.
ReFrame has also partnered with Artspace to present a series of in-person events at the non-profit artist-run centre at 378 Aylmer Street North in downtown Peterborough.
Advertisement - story continues below
Running from January 25 to February 25, What Fools These Mortals Be is a three-channel video installation — created by The Circle Project and collaborator Adad Hannah and curated by ReFrame creative director Amy Siegel — that reimagines Shakespeare's A Midsummer Night's Dream in a series of living pictures performed by 14 formerly incarcerated women. The Dreaming, a companion piece to What Fools These Mortals Be, is an interactive audio documentary where formerly incarcerated women recount their dreams.
Running at Artspace during the afternoons of January 27 to 29 is Intravene, a 20-minute audio experience that immerses listeners in the intense audio environment of an overdose prevention site in Vancouver when a user has inadvertently injected a hit of "benzo-dope" (opiods laced with benzodiazepine).
Intravene was produced through a partnership between UK theatre company Darkfield Radio, Crackdown (a podcast produced by drug user activists in Vancouver), and Peterborough documentary filmmaker and artist Brenda Longfellow.
Longfellow will also be participating in the in-person panel discussion "What Role Can Art Play in the Overdose Crisis?" Taking place at Artspace at 2 p.m. on Saturday, January 28th, the panel also includes Alex Bierk, Zoë Dodd, Mkwa Ghiizis (Crystal Hebert), and Jeff Bierk. Following the panel discussion, Peterborough Public Health will be offering one-on-one naloxone training.
Coinciding with the First Friday Peterborough art crawl on the evening of Friday, February 3th, Artspace will host Love Positive Women, a valentine-making pop-up where you can share love with women living with HIV. The community based Women's HIV/AIDS Initiative (WHAI) will distribute the valentines made at the event to women in the community who are living with HIV (the WHAI coordinator for Peterborough is PARN's Brooke Dewhurst).
On Sunday, January 29 at 2 p.m. two filmmakers whose documentaries are screening at ReFrame will participate in a livestream panel discussion. Resita Cox (Freedom Hill) and Luke Gleeson (The Scattering of Man) will talk about their powerful films that explore themes of environmental racism. Czarina Garcia from the Community Race Relations Committee and Patricia Wilson from Diverse Nature Collective will also join the discussion.
A series of pre-recorded talks featuring some of the filmmakers whose films screening at ReFrame will also be available:
Marilyn James and Ali Kazimi (Beyond Extinction: A Sinixt Resurgence)
Bob Romerein, Colin MacAdam, Rob Steinman, and Jim Angel (Choices)
Natasha Luckhardt (Fault Lines) and subjects from the film
Chase Joynt (Framing Agnes)
Colin Askey (Love in the Time of Fentanyl)
Maia Kenworthy (Rebellion)
Karleen Pendleton Jiménez and Barb Taylor (The Butch and the Baby Daddy)
Barri Cohen (Unloved: Huronia's Forgotten Children) and subjects from the film
Advertisement - story continues below
Each pre-recorded talk will be included with the film during the virtual festival.
For more information about the in-person events, livestream panel discussion, and pre-recorded talks, visit reframefilmfestival.ca/festival/reframe-live/. For virtual festival passes, festival ticket packs, and pay-what-you can tickets for individual films, visit reframefilmfestival.ca/festival/passes-tickets/.
kawarthaNOW is proud to be an official media partner and sponsor of the 2023 ReFrame Film Festival.