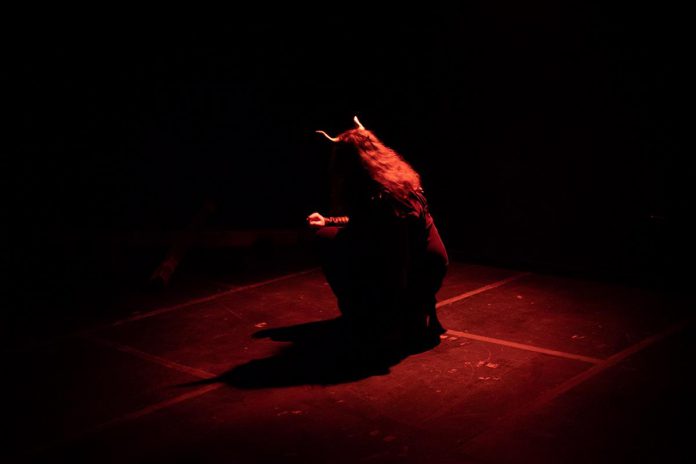 What happens when we set ourselves apart from nature? What happens when we can't let go of the things that we know destroy us?
Drawing upon the world's oldest surviving piece of literature, Peterborough spoken word poet and performance artist Jon Hedderwick will examine these questions in his new play Enkidu, which premieres at 8 p.m. on Wednesday, January 25th at Peterborough's The Theatre On King and runs until Saturday.
Enkidu is one of the central figures in the Epic of Gilgamesh, an epic poem written in ancient Mesopotamia between 2100 and 1200 BC and regarded as a foundational work in religion and the tradition of heroic sagas. Created by the gods to stop the Urak king Gilgamesh from oppressing his people, Enkidu embodies the wild or natural world and is depicted as being part man and part bull. After the sacred prostitute Shamhat tames Enkidu, he travels to Uruk to challenge Gilgamesh to a contest of strength. While Gilgamesh wins, the two become friends and later kill the Bull of Heaven, after which the gods sentence Enkidu to death and kill him.
Advertisement - story continues below
Tweet this quote
In Hedderwick's work, the once mighty Enkidu is trapped in the subterranean afterlife of ancient Sumer. He lingers between worlds, tethered to the past by failing memories and unable or unwilling to let go. If he can remember — if he can assemble the dream house and complete the ritual — perhaps the gods will send him a good dream and show him the way back to his life with Gilgamesh.
In Enkidu, Hedderwick touches on classic themes of balance, fate, memory, love, and control while also exploring toxic masculinity, environmental destruction, and human exceptionalism.
"It's amazed me how many people have heard of the Epic of Gilgamesh and at the same time are completely unfamiliar with it," Hedderwick says in a media release. "This story proceeds all the stories of the Abrahamic religions. Judaism, and later Christianity and Islam, all spring from the mythic space of this story. While ancient, this story is incredibly timely. It explores a world out of balance and encourages us to ask what happens to the natural world and to our own lives when humanity exploits nature to the point of driving it to catastrophe."
Advertisement - story continues below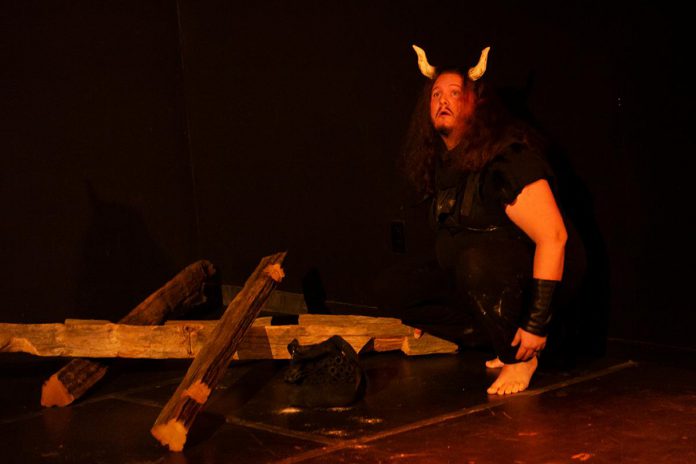 Directed by Ryan Kerr and Kate Story, Enkidu features an original score composed and performed by Peterborough musician garbageface (a.k.a. Karol Orzechowski), with local poets Niambi Tree and Elizabeth Jenkins supporting the show as outside eyes.
Hedderwick will perform Enkidu beginning at 8 p.m. from Wednesday, January 25th to Saturday, January 28th at The Theatre on King at 171 King Street in downtown Peterborough. Tickets at $20, with a pay-what-you-can option. No one will be turned away for lack of funds. Advance tickets are available at eventbrite.ca/e/503000998527.
Content warning: Enkidu includes descriptions of violence, murder, death, and non-graphic discussions of sexual violence. The performance uses a sound system with a full soundtrack and sudden shifts in theatre lighting.