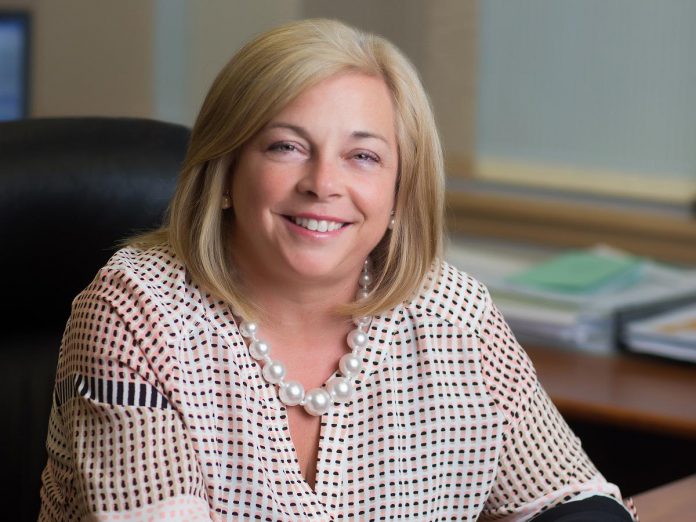 Anne Overhoff of Lindsay's Ross Memorial Hospital, who served as chief nursing executive during the COVID-19 pandemic, is retiring after 14 years at the hospital.
Also the hospital's vice president clinical, Overhoff implemented a COVID-19 ward on the surgical unit and oversaw the COVID-19 assessment centre and more than 60,000 vaccinations in the community.
Overhoff joined Ross Memorial Hospital in 2009, with 25 years of nursing experience, as director of clinical care and medical. She became the hospital's vice president clinical and chief nursing executive in 2017.
Advertisement - story continues below
"I have always viewed my role as a privilege and an honour to serve the clinical staff," Overhoff says in a media release. "One of my greatest achievements is helping develop a strong clinical leadership team that will continue the great work being done here at Ross Memorial. I am thankful for getting to work with so many wonderful, dedicated people."
Overhoff's other achievements during her time at Ross Memorial Hospital included overseeing the implementation of the Epic electronic health records system for the clinical care team, the largest digital clinical information system upgrade in the hospital's history.
"Anne has had an exceptional career in healthcare that deserves to be celebrated," says Ross Memorial Hospital president and CEO Kelly Isfan. "She holds a wealth of knowledge and is a dedicated healthcare professional, which has been displayed through her leadership and advocacy on behalf of Ross Memorial's clinical care team. It has been a true pleasure working with Anne, both professionally and personally. I wish her the very best in her retirement."
Advertisement - story continues below
During her time at the hospital, Overhoff also oversaw improved nurse-to-patient ratios, a reduction in the number of alternate level of care patients resulting in improved patient flow, and the introduction of nurse practitioners to work closely with hospitalists on acute and post-acute care.
"Anne's leadership of our clinical care team over the years has been commendable," says Wanda Percival, chair of the hospital's board of governors. "She has helped continually improve the quality of care for all who visit Ross Memorial. Our entire Ross Memorial family and community are grateful for her significant contributions to the hospital."
Overhoff, who will retire on February 24, says she is looking forward to being able to spend more time with her family, enjoy the outdoors, and travel.
Ross Memorial Hospital has already hired an interim vice president clinical and chief nursing executive, who will be announced in the near future.