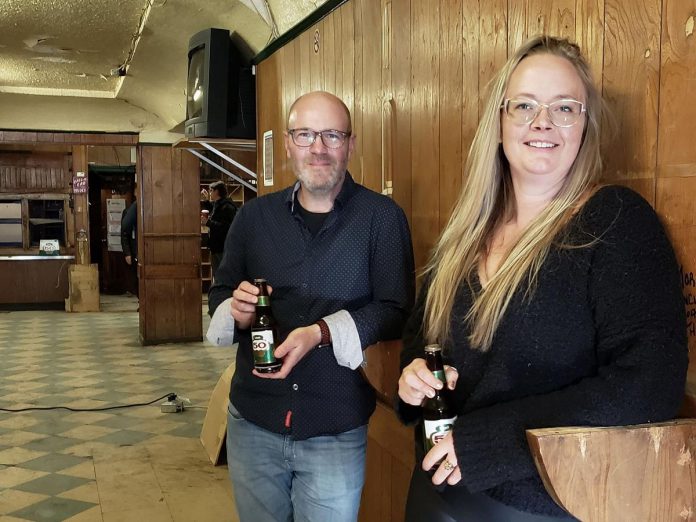 It only seems appropriate two Trent University alumni are going to reopen Peterborough's iconic Pig's Ear Tavern. Until it closed almost six year ago, the pub was a favourite hangout for Trent students among many others in the community.
According to a story published by the Trent University Alumni Association, Steve Robertson and Ashley Holmes — along with two other investor friends — purchased the vacant building and took possession on Friday (January 20).
On April 22, 2017, the Pig's Ear Tavern at 144 Brock Street in downtown Peterborough — affectionately known to many as "The Piggy" — closed after 152 years. It opened in 1865 as the St. Maurice Saloon and subsequently saw 13 owners, the last being John and Lylie Punter, who had purchased the property in 2000. In 2017, they decided to retire and sold the three-storey building, which includes the pub and its two upper-floor apartments.
Advertisement - content continues below
The building, which does not have a heritage designation, was originally purchased by Peterborough-based developer Parkview Homes for a residential development. However, the property went back on the market in 2020.
"The loss of The Pig's Ear was more than losing a bar," Robertson told the Trent University Alumni Association. "To so many people, it was a part of their fondest memories. Dating back over 150 years, the city also lost a piece of history. We are thrilled to have the opportunity to bring back this long-cherished establishment, where people can once again meet to talk, laugh, sing, and form new memories over a tray of beer."
Holmes said the timing of reopening The Pig's Ear "feels right" now that some normalcy is returning after the pandemic.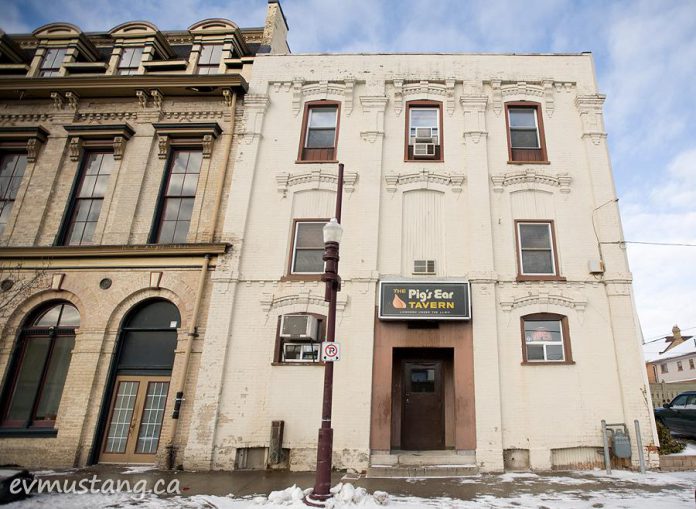 Advertisement - content continues below
"Who knows if the bar would have been able to survive the last three years," she said. "Taking trays to-go might not have worked out. It's really exciting that we get to be a part of its history."
According to the Trent University Alumni Association, former owners John and Lylie Punter issued a statement supporting the reopening.
"Like a Phoenix rising from the ashes," they said. "Piggy 2.0: Better than ever!"
According to The Pig's Ear Tavern website at www.pigseartavern.com, the reopening is expected in summer 2023.