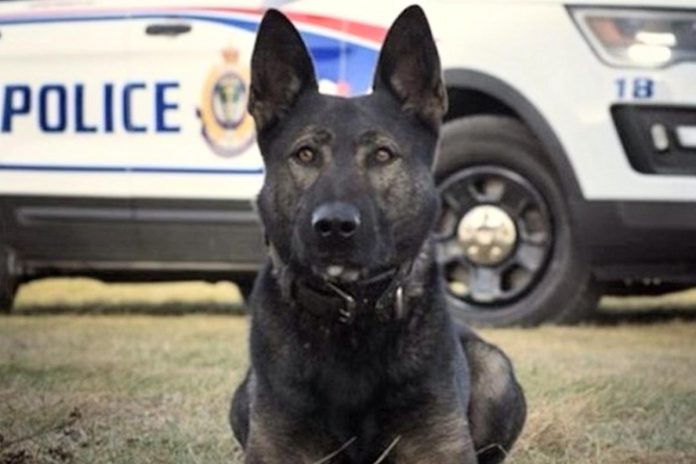 Peterborough police service dog Isaac sniffed out a small quantity of cocaine beside a public trail in Peterborough's East City on Tuesday (January 14).
Two residents walking in the area of foot path near Maria Street had contacted police to report a suspicious item.
Peterborough police constable Bob Cowie and PSD Isaac arrived to search the area.
Advertisement - content continues below
As a result of the search, PSD Isaac — a drug detection specialist — located out a small quantity of cocaine in the snow.
Police have thanked the two residents for reporting the suspicious item and have issued a reminder to report any suspicious activity by calling the Peterborough Police Service at 705-876-1122.
If you prefer to remain anonymous, you can contact Crime Stoppers at 1-800-222-8477 or visit www.stopcrimehere.ca.