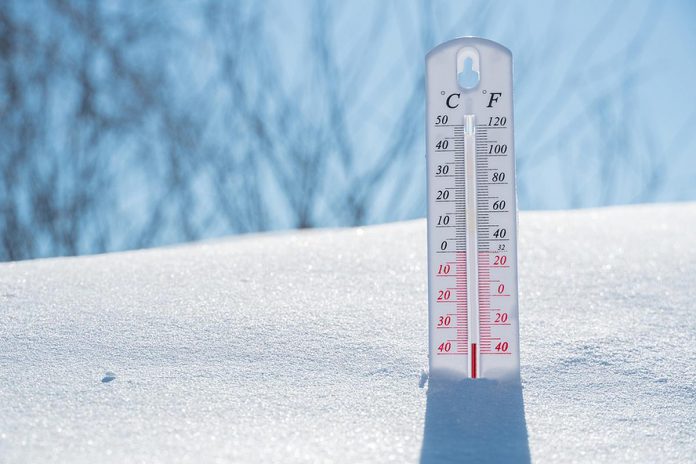 Environment Canada has issued an extreme cold warning for the entire Kawarthas region for Thursday night (February 2) into Friday morning, and again for Friday night into Saturday morning.
The extreme cold warning is in effect for Peterborough County, the City of Kawartha Lakes, Haliburton County, Hastings Highlands, and Northumberland County.
In the wake of a strong cold front, a blast of cold Arctic air will reach southern Ontario late Thursday night.
Advertisement - story continues below
In the southern Kawarthas region, wind chills are expected to reach -35°C to -40°C late Thursday night into Friday morning, with wind chills reaching -40°C to -45°C in the northern region. After moderating during the day Friday, wind chills are again forecast to reach as low as -40°C Friday night into Saturday morning.
Environment Canada issues extreme cold warnings when very cold temperatures or wind chill creates an elevated risk to health such as frost bite and hypothermia. Risks are greater for young children, older adults, people with chronic illnesses, people working or exercising outdoors, and those without proper shelter.
Dress warmly in layers that you can remove if you get too warm (the outer layer should be wind resistant) and cover up. Frostbite can develop within minutes on exposed skin, especially with wind chill.
Remember: if it's too cold for you to stay outside, it's too cold for your pet to stay outside.