A former Peterborough resident is one of five award-winning dancers who will be performing in the world premiere of the dance theatre glam drama Sex Dalmatian by Toronto absurdist dance company Rock Bottom Movement, presented by Public Energy Performing Arts for one night only at 7:30 p.m. on on Friday, February 17th at the Market Hall Performing Arts Centre in downtown Peterborough.
Brayden Jamil Cairns attended St. Peter Catholic Secondary School and learned his early dance chops at the Premiere School of Dance in Peterborough, before training at Toronto Metropolitan University's School of Performance and settling into Toronto's busy independent dance scene.
Choreographed by Rock Bottom Movement's artistic director Alyssa Martin, Brayden and four other dancers — Drew Berry, Sam Grist, Pony Nicole Herauf, and Natasha Poon Woo — will all play the titular character of Sex Dalmatian, which follows the adventures of a canine business-mogul, her too-eager assistant Amalia, and her psychosexually charged arch nemesis Mr. Meeks. The dancers will rotate parts each episode, decentralizing a single identity as a lead character.
Advertisement - content continues below
Martin, who created Sex Dalmatian in collaboration with the dancers and two writers, is known for using an absurdist approach to her creations, blurring dance, theatre, and comedy. Under her leadership, Rock Bottom Movement has created a name for itself in theatres across Canada and the U.S. for a refreshingly accessible approach to live performance.
Their 2020 show hollow mountain received two Dora Mavor Moore Awards in the dance division, one for outstanding production and the other for outstanding performance by an ensemble.
"Rock Bottom Movement and its artistic director, Alyssa Martin, are the quirky weirdos of Toronto's dance/theatre world that you can't help but be drawn toward," said Carly Maga in the Toronto Star.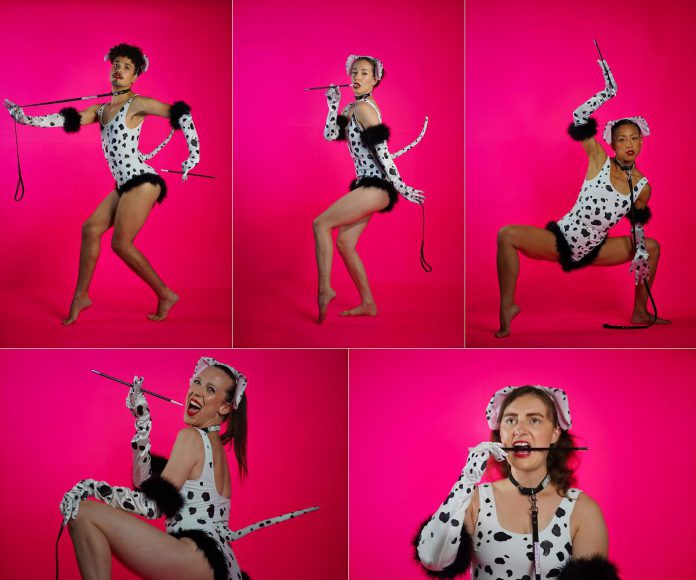 The five dancers performing in Sex Dalmatian have spent years with the company honing their craft and developing their signature absurdist performance style. Described as playfully tackling the perils of ambition and the dangers of romance, "Sex Dalmatian places heavy feelings into bizarre containers, shining a humorous light on some of the darker corners of the collective consciousness."
Sex Dalmatian is suitable for mature audiences. Tickets are pay what you can, from $5 to $30, and are available in person at the Market Hall box office at 140 Charlotte Street from 12 to 5 p.m. Monday to Friday or online anytime at markethall.org. You can also reserve tickets by email or phone (no credit card required) by emailing admin@publicenergy.ca or calling 705-745-1788.
After its world premiere at the Market Hall, Rock Bottom Movement will perform Sex Dalmatian at The Citadel in Toronto from March 3 to 11.
Advertisement - content continues below
Prior to the world premiere of Sex Dalmatian, Martin is presenting two workshops at Market Hall Performing Arts Centre. Both workshops are pay what you can (from $5 to $25), and signing up for either one gets you free admission to Friday night's performance at the Market Hall.
The first workshop, entitled 'Creative Lozenge', takes place from noon to 3 p.m. on Sunday (February 12) and is aimed at theatre and dance makers who are looking for a new approach to the creative process to aid in making new work. Register at eventbrite.ca/e/512019793987.
The second workshop is called 'Dancing for Non-Dancers' and takes place from 6 to 7 p.m. on Wednesday (February 15). As the name implies, the workshop requires no dance experience and anyone can participate. There will be no solo dancing and no pressure. Just wear comfy clothes and bring a water bottle. Register at eventbrite.ca/e/514358880257.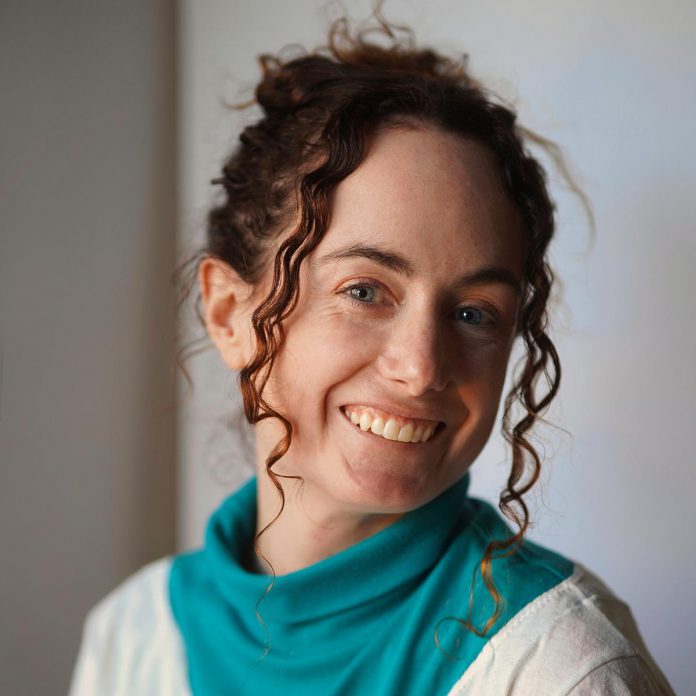 kawarthaNOW is proud to be a long-time media sponsor of Public Energy Performing Arts.