Peterborough's first-ever Hot Chocolate Fest is coming to downtown Peterborough for 10 days in February.
The inaugural festival was announced at a media event on Monday (February 13) at the Peterborough and the Kawarthas Visitors Centre by the Peterborough Downtown Business Improvement Area (DBIA), which is organizing the festival with the support of Peterborough & the Kawarthas Economic Development and sponsorship by Shorelines Casino Peterborough.
Running from Friday, February 17th to Sunday, February 26th, the festival will see 15 over-the-top hot chocolate creations available for dine-in or takeout at participating cafés and restaurants in the downtown area known as The Boro.
Advertisement - content continues below
There will be something for everyone's taste, from classic hot chocolate beverages taken to the next level, to chocolate-inspired food items, and even hot chocolate cocktails. Vegan and gluten-free options will be available.
"Working behind the scenes, I felt like we were in an episode on The Food Network," says DBIA communications and marketing manager Hillary Flood. "Without giving away too many spoilers, I can tell you our downtown culinary community truly stepped up to the plate for our Hot Chocolate Fest."
"We have some whimsical items that will take you straight back to childhood with lots of chocolatey bells and whistles, alongside more adventurous culinary feats like the 'hot' chocolate chicken wings Chef Jessie from Champs is cooking up. This festival will transport your tastebuds in really fun and cheeky ways."
Advertisement - content continues below
The cafés and restaurants participating in the inaugural Hot Chocolate Fest are Black Honey Bakery & Café, Naked Chocolate, Kit Coffee, Dreams Café and Bistro, Turnbull Café, Champs Bar And Grill, Nateure's Plate, Agave by Imperial, Speak Easy Café, The Black Horse Pub, Milk + Tea, Dr. J's BBQ & Brews, Canoe Co. Café, and Tragically Dipped Donut.
Festival goers can plan their cocoa adventure by visiting the festival's online Hot Chocolate Map at ptbohotchocolatefest.com and vote online for their favourite creation.
At the end of the festival the online votes will be tallied to select the winning Top Hot Chocolatier, who will receive bragging rights for the year as well as a hot chocolate-themed trophy.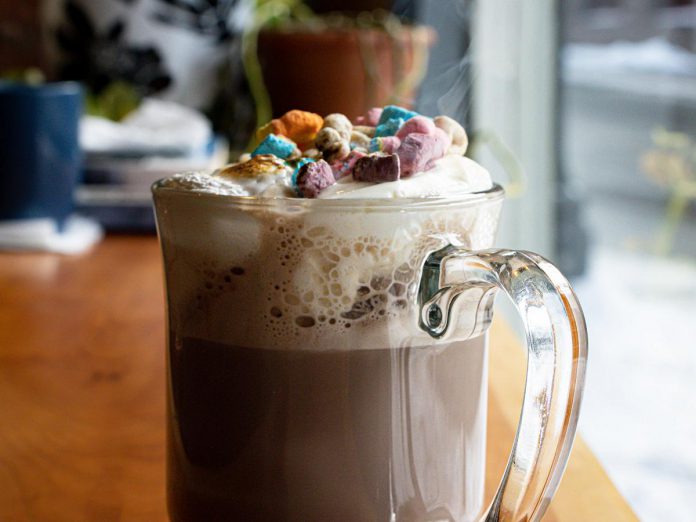 Advertisement - content continues below
"We are proud to be working alongside our partners at the DBIA to support the new Hot Chocolate Fest," says Joe Rees, director of tourism with Peterborough & the Kawarthas Economic Development. "This initiative supports local restaurants and cafes during a traditionally slower period in the winter season and will encourage increased visitation and spending in the downtown."
In honour of the inaugural Hot Chocolate Fest, organizers will be giving away free hot chocolate on Valentine's Day. The pop-up hot chocolate stand will be available from 11 a.m. to 1 p.m. on Tuesday (February 14) in the front courtyard of Peterborough Square between Simcoe and George streets.
For more information on how to participate in Peterborough's first annual Hot Chocolate Fest, visit the festival website at ptbohotchocolatefest.com and follow the festival on Facebook and Instagram.