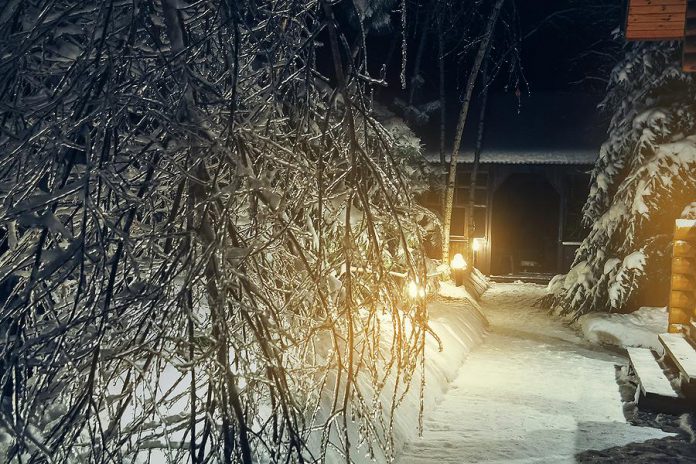 Environment Canada has issued a special weather statement for the southern greater Kawarthas region, forecasting a messy mix of wintry precipitation and strong winds on Monday (February 27), with a winter weather travel advisory now in place for the most southern areas.
The special weather statement is in effect for southern Peterborough County and southern Kawartha Lakes. The special weather statement for Northumberland County has been upgraded to a weather advisory.
For southern Peterborough County and Kawarthas Lakes, precipitation will likely begin as snow late in the afternoon or early in the evening and then become mixed with ice pellets after midnight. Snow and ice pellet amounts near 5 cm are likely, with local amounts to 10 cm possible. There is also a risk of freezing drizzle overnight into early Tuesday morning. Untreated surfaces may become icy and slippery. The tail end of the evening commute may be significantly impacted.
Advertisement - content continues below
For Northumberland County, snow is expected to begin early Monday evening and may be heavy at times, with total accumulations near 10 cm and peak snowfall rates of 2 to 4 centimetres per hour. The snow may become mixed with ice pellets after midnight before tapering to light snow, drizzle or freezing drizzle by early Tuesday morning.
Expect reduced visibility in heavy snow and blowing snow and slippery surfaces due to accumulating snow. Travel may be hazardous due to sudden changes in the weather.
In addition to the wintry precipitation, strong southeasterly winds gusting up to 70 km/h gusting are also expected Monday night into Tuesday morning, followed by strong southwesterly winds gusting up to 70 km/h Tuesday. Local power outages are possible.
This story has been updated with the latest forecast information from Environment Canada.