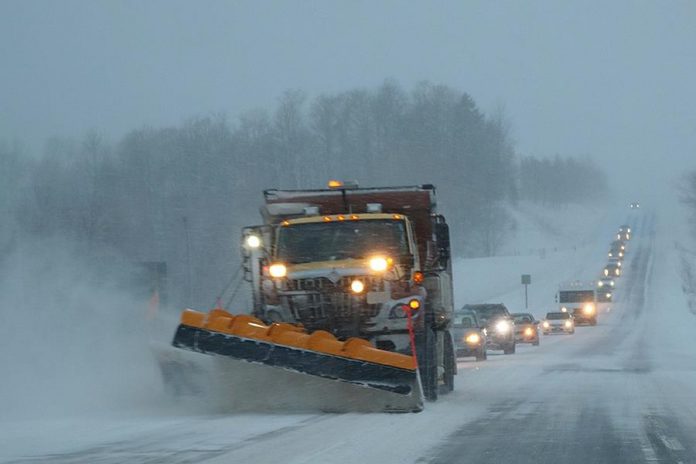 Environment Canada has issued a winter storm warning for the southern Kawarthas region for Friday night (March 2).
The winter storm warning is currently in effect for southern Peterborough County, southern Kawartha Lakes, and Northumberland County.
A Texas low is expected to bring heavy snow and strong winds to a large swath of southern Ontario. Snow will begin Friday evening and quickly become heavy at times, with snowfall rates up to 4 cm per hour possible and total snowfall accumulations of 15 to 25 cm by Saturday morning.
Advertisement - content continues below
The heavy snow in combination with strong easterly winds will create significantly reduced visibility and hazardous travel conditions.
Rapidly accumulating snow could make travel difficult over some locations. Surfaces such as highways, roads, walkways and parking lots may become icy and slippery.
Prepare for quickly changing and deteriorating travel conditions. Visibility will be suddenly reduced to near zero at times in heavy snow and blowing snow. If visibility is reduced while driving, turn on your lights and maintain a safe following distance.
This story has been updated with the latest forecast from Environment Canada.