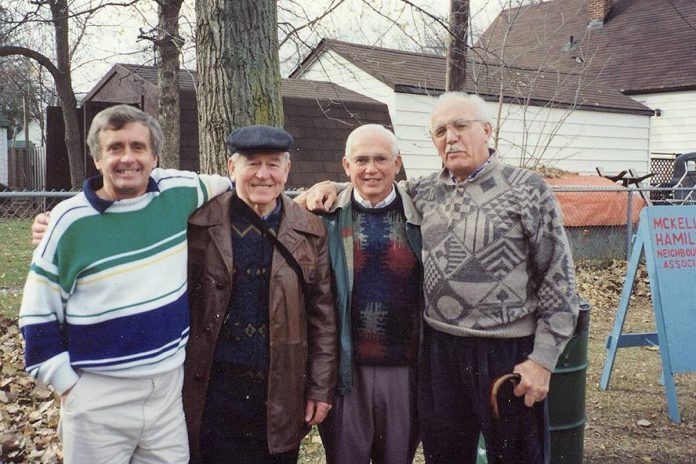 The flags at Peterborough City Hall and the Peterborough police station are flying at half-mast in the memory of former Peterborough mayor and city councillor Jack Doris, who passed away Sunday (March 5) at the age of 91.
Before his retirement in 2014, Doris was the city's longest-serving municipal politician at 45 years.
"I offer my deepest condolences to the family of Jack Doris, including his wife, Sheila, his six daughters, his grandchildren, and his great grandchildren," said Peterborough mayor Jeff Leal in a statement posted on social media on Monday.
Advertisement - story continues below
Tweet this quote
"Jack was a remarkable person and public servant who served the community on city council for 45 years as a councillor and mayor," Leal said. "Through his years of public service and his work in the community, Jack was completely devoted to making Peterborough a better place. Jack touched the lives of so many. He will be greatly missed."
Doris was first elected in 1967. After his retirement from General Electric in 1990, he ran for mayor and won. He was re-elected mayor in 1994. In 1997, he decided to run for Monaghan Ward councillor against Henry Clarke and Mike McIntyre, but lost by 50 votes. He was elected again to council again four years later.
In 2013, Doris announced he would not seek re-election. During a retirement celebration in 2015, hes received a lifetime achievement award, a certificate and personal message from Ontario's then-premier Kathleen Wynne, and a key to the city.