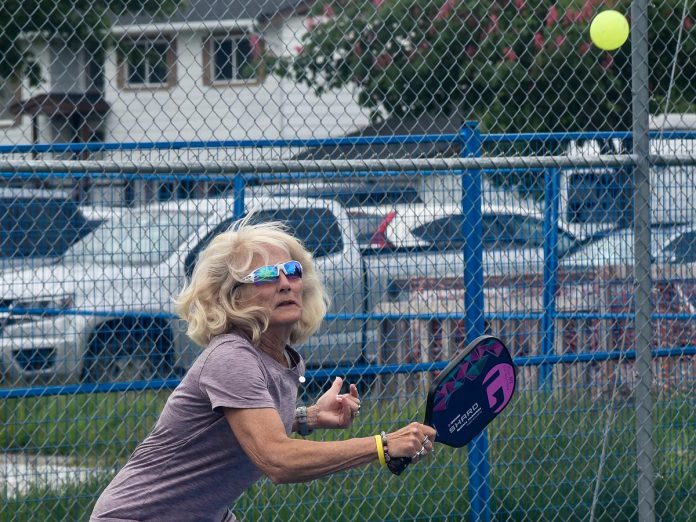 Port Hope will have its own pickleball courts later this summer thanks to a $141,300 capital grant from the Ontario Trillium Foundation, an agency of the Ontario government.
Northumberland-Peterborough South MPP David Piccini and Port Hope Mayor Olena Hankivsky made the announcement on Tuesday (March 14) at the Town Park Recreation Centre in Port Hope.
"With this funding, everyone in our community will have a new, exciting way to stay active," MPP Piccini says in a media release. "Port Hope residents will benefit greatly from these new courts, and I'm looking forward to getting shovels in ground in the coming months."
Advertisement - content continues below
Three new outdoor courts pickleball will be built by late summer, with a decision on the location to be made soon. They will be available seven days a week from dawn until dusk from May to October.
"We are thrilled to announce the addition of three new dedicated outdoor pickleball courts for our community and we thank the province for their generous support," Mayor Hankivsky says. " The new courts will help us to continue to promote safe recreation and social engagement in the community, particularly for our older adult residents. We welcome this new addition to our recreation offerings and look forward to the grand opening of the new space later this year."
Pickleball was invented in 1965 on Bainbridge Island near Seattle, Washington by three fathers whose kids were bored with their usual summertime activities. Combining many elements of tennis, badminton, and ping-pong, the game is played with a paddle and a plastic ball with holes.
Over the past few years, pickleball has become one of the fastest-growing sports in the United States and Canada, largely because it's easy to learn and play, has low startup costs, and appeals to a wide range of ages and fitness levels.